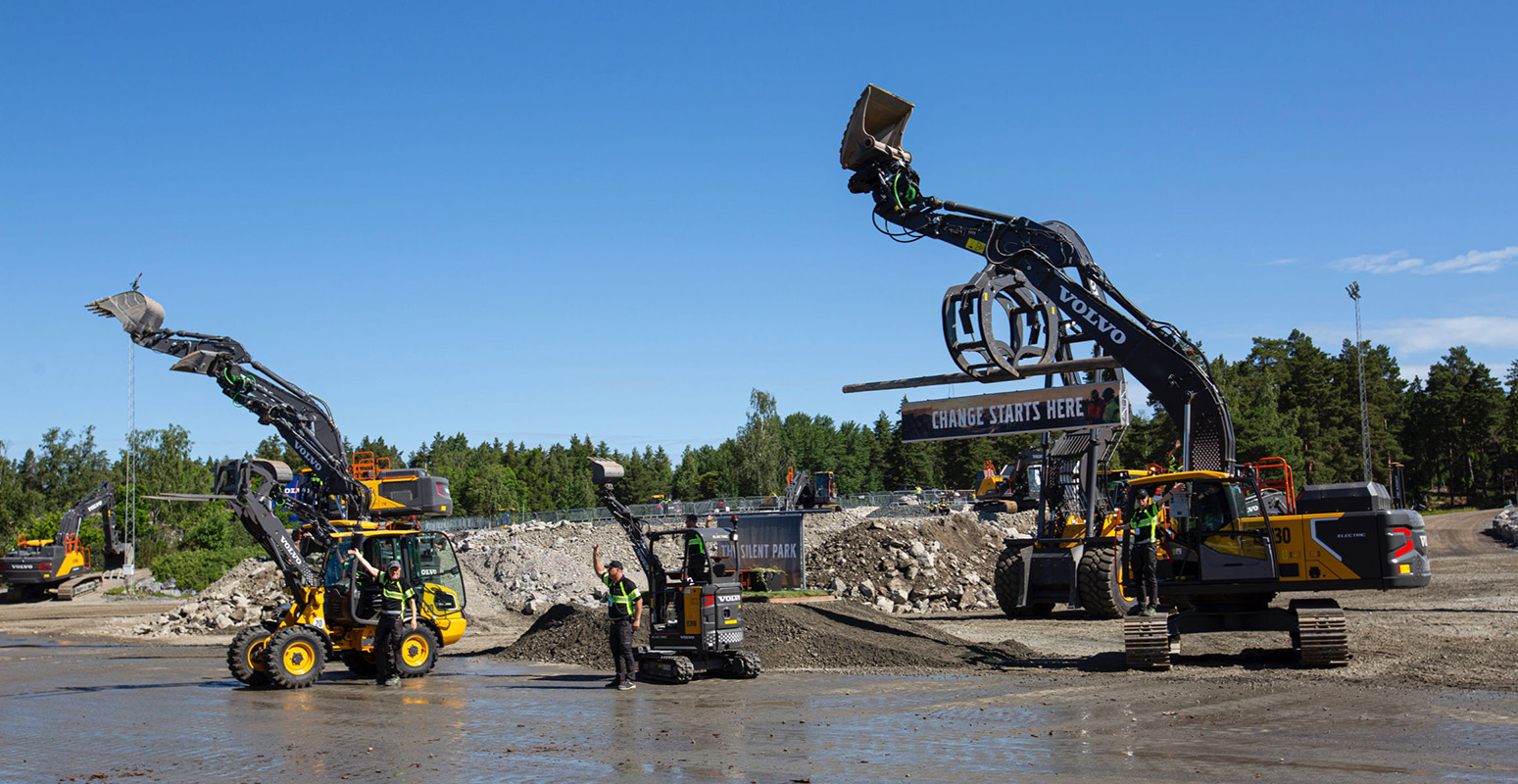 VOLVO Construction Equipment is reporting a 'solid' financial performance in Q2 of this year.
The manufacturer said 'moderate fluctuations' across different regions have seen sales remain flat during the period. However, Volvo said it has maintained its strong market position and taken action to build a more sustainable equipment offering.
The business said deliveries were down by 27%, due primarily to the market decline in China. Net order intake has also declined by 42% in the last quarter as a consequence of the drop in China and a 'natural outcome' from the high order intake experienced during the same quarter in 2021.
However, Volvo explained the downturn in China has been 'well compensated' by growth elsewhere. In Q2, total net sales were flat at SEK 25,814 M (SEK 25,839 M in Q2, 2021). Sales increased in North America (28%) and South America (121%) but dropped slightly in Europe (-2%) and Asia (-24%). While service sales continued to rise, enjoying an increase of 5%, net sales of machines declined by 11%.
Volvo added that it is continuing to weather the challenges created by the pandemic and war in Ukraine by 'supporting its communities, preparing for the future and providing more sustainable solutions'. This last quarter included the world's first customer handover of a machine made using fossil-free steel and investment in Dutch firm Limach to expand Volvo's electromobility portfolio.
Melker Jernberg, president of Volvo CE, said, "Thanks to the hard work of our colleagues and supply chain partners, we are enjoying a confident performance with solid sales on a par with last year. With our dedication to expanding our electromobility offering and taking action to place more sustainable construction solutions into the hands of our customers, we not only remain strong in the face of an unpredictable global outlook but are geared for growth."