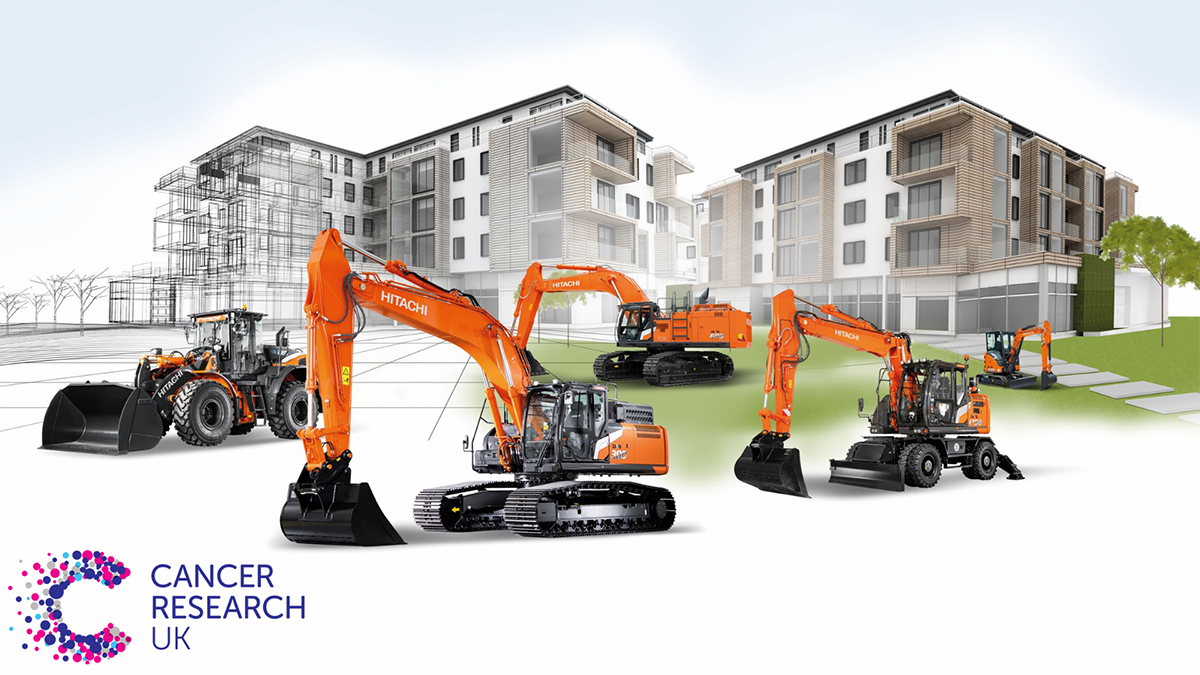 HITACHI Construction Machinery UK (HCMUK) has raised £10,000 for Cancer Research UK through the auction of its 1985 Vintage UH063 machine.
Last month, HCMUK held an auction to raise funds for the Lighthouse Club and raised £25,000 through the sale of its UH063 machine to Paul Poulter, owner at Surrey Excavations. However, a later bid was received by B&A Group for £35,000.
Surrey Excavations kindly offered to let the machine go to B&A Group in order to raise additional funds for another charity – Cancer Research UK.
Eddie Charity of B&A Group said, "B&A Group are delighted to have finalised the agreement to receive the 1985 UH063 as part of Hitachi's 50th anniversary auction supporting the Lighthouse Club and Cancer Research UK. We would like to thank Hitachi and Paul from Surrey Excavations for agreeing to us having the machine and we are humbled to be able to support both nominated charities that have benefited from the auction bid.
"In the past we had a 1987 UH071 that worked on many prestigious projects; we are looking forward to adding the UH063 to our extensive collection of vintage machinery."
Nicky McKenna, relationship manager NE England & Cumbria at Cancer Research UK, added, "Cancer Research UK would like to congratulate Hitachi CM UK as they celebrate their 50th anniversary and in a world where one in two of us will get cancer, sincerely thank them for their huge donation of £10,000. Every pound that we receive helps us fulfil our strategy to beat cancer sooner, supporting scientists, doctors and nurses.
"This money will help fund our ground-breaking research, our work to develop improved cancer drugs and our programme of practical information for people diagnosed with cancer. Cancer Research UK is working towards a world where people can live longer, better lives, free from the fear of cancer. Hitachi's donation will help us create this world. Thank you."