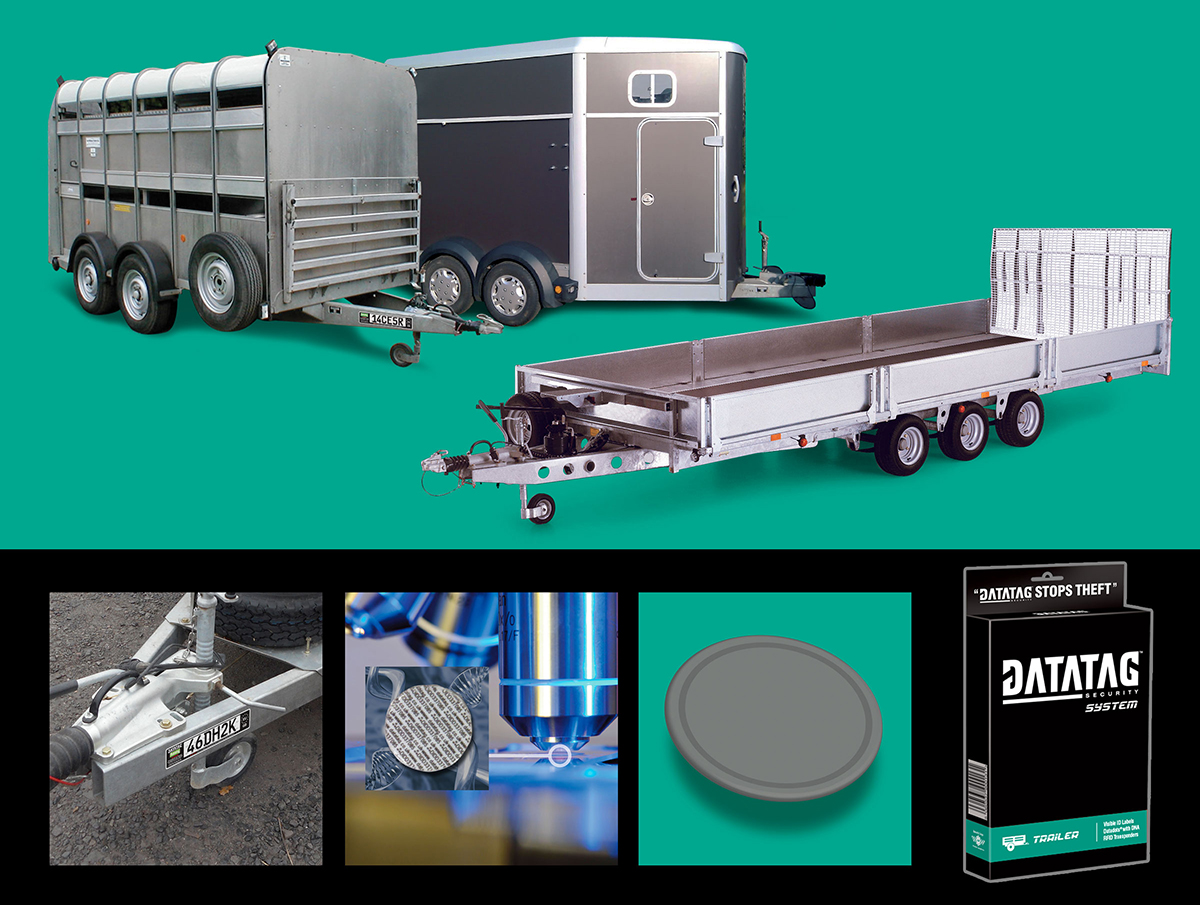 TRAILER theft increased by 69% during the first half of 2022 compared with the same period 12 months earlier, the Construction Equipment Association (CEA) has revealed.
The organisation said this is expected to increase further due to high demand and reports of trailers selling at 'inflated' prices.
This figure includes trailers of all varieties, but there has been a recent increase in the theft of agricultural trailers, including horse boxes and other livestock trailers.
The CEA added that changes to towing rules are also thought to be behind the increase in thefts. As part of UK Government plans to tackle the HGV driver shortage crisis, the car and trailer towing test was scrapped last year. Since December 2021, most drivers have been legally able to tow a trailer up to 3,500kg without taking an extra test.
Last month, Opal ACE, the Agricultural and Construction Equipment (ACE) specialist police unit, hosted a policing forum surrounding trailer theft.
The CEA said 'multi-layered security' is the best way to deter thieves, with site security, surveillance, forensic marking, trackers, and the display of obvious marking all factors for consideration.
Datatag offers its own brand of trailer security system, which can be purchased online and self-installed. The system consists of tiny electronic transponders or tags, as well as its Datadot microdot security system. The system also includes a pair of tamper-evident visible ID plates.
Kevin Howells, MD of Datatag, said, "This is a vicious circle. With the unprecedented demand on vehicle components and trailer parts, delivery times on new trailers can run into months if not years pushing up prices of used trailers. Criminals and fraudsters are taking full advantage of this which is why it's important to securely permanently mark and register your trailer and to conduct careful identity inspections of second-hand trailers – walk away if the ID and chassis numbers are tampered with or missing and report your suspicions to the police."