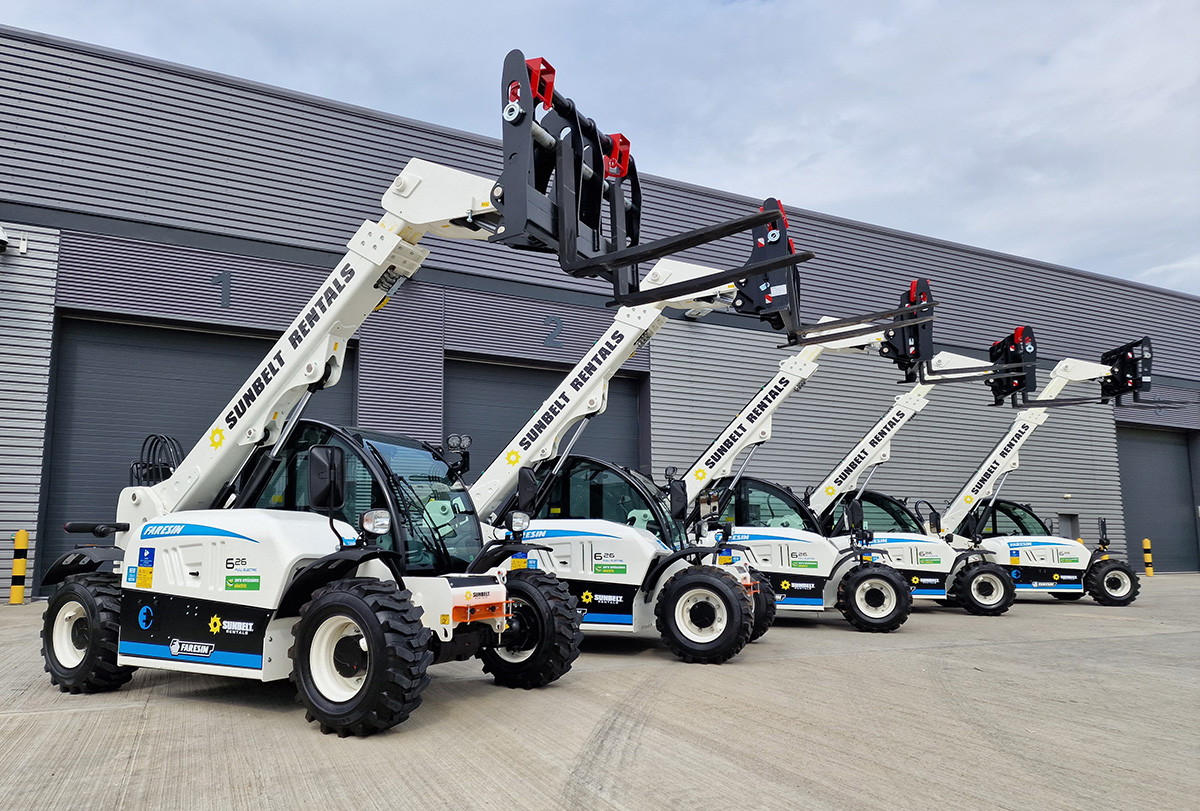 SUNBELT Rentals has snapped up five more Faresin electric telehandlers from GGR Group.
The move follows an initial investment last year, which saw several electric telehandlers branded as part of Sunbelt's 'Our Planet' ESG initiative.
After testing the products in the field and listening to customer feedback, Sunbelt Rentals has responded to 'growing demand' for the 6.26 full electric by adding these latest units to its fleet.
As part of the purchase, the company chose the Farmatics telematics system that allows users to remotely monitor operations, geolocation, consumption and productivity of the machines during use. Three 400v fast chargers were also bought, giving operators the chance to charge the machines during periods of downtime.
Andrew Winlow, director – asset management, Sunbelt Rentals, said, "We have been impressed by what we have seen from the Faresin 6.26 full electric so far and customer feedback has been very positive. Even with the ongoing supply chain challenges we're all facing, we've found that the partnership between GGR Group and Faresin has made it easy for us to conduct business.
"Faresin continues to innovate at pace and is making products such as the electric telehandler readily available in the marketplace, with further development planned for later in the year."
Mike Walkley, project sales specialist, GGR Group, added, "It has been a pleasure to work with Sunbelt Rentals on this sale and listen to the brilliant feedback from their initial purchases last year. It has been great to help support their new green initiative 'Our Planet' through supplying these eco-friendly alternatives and I very much look forward to working with them again in the future."