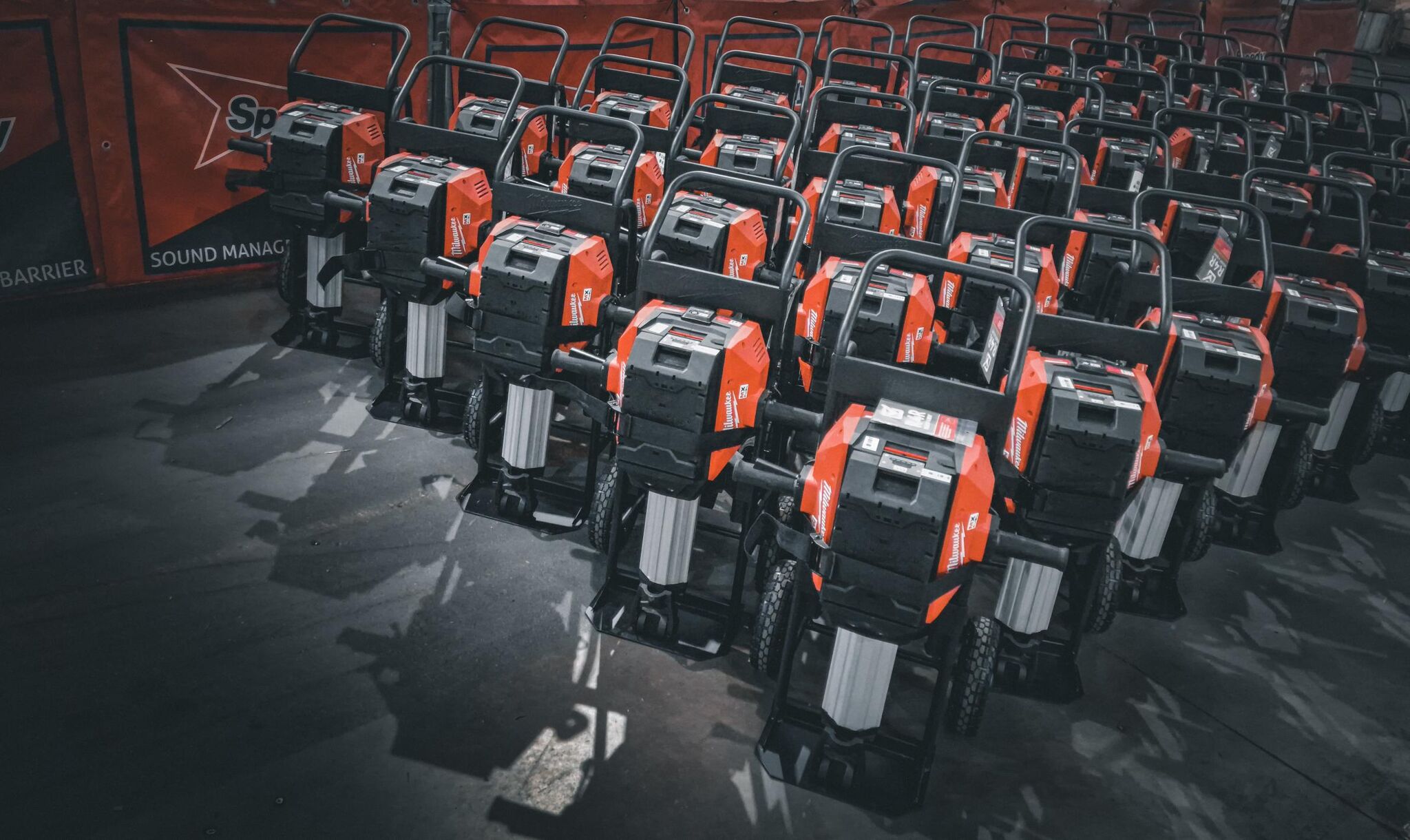 SPEEDY has made a multi-million pound investment in new battery powered assets from Milwaukee's MX Fuel range.
The firm will make 860 cordless electric lighting towers, cut off saws, demolition hammers, and diamond core drills available.
Low and zero carbon equipment now make up almost a quarter of the firm's equipment fleet, demonstrating the growing demand for battery, hydrogen and solar-powered equipment.
Speedy recently showcased the MX Fuel range to rail engineering firms at Rail Live in June, which follows similar initiatives at major construction projects across the UK.
Andy Connor, supply chain director at Speedy, said, "Low and zero carbon emission equipment is a core priority for our CAPEX investment. We recognise our responsibility to introduce transformative technology to the markets we operate in, while responding to the growing demand from contractors for more sustainable equipment and ways of working.
"It's already clear how game-changing Milwaukee's MX Fuel range is for enabling contractors to significantly reduce their carbon emissions on site, with the added benefits of lower costs to run and less vibration for enhanced safety. We're proud to bring this range to the hire market as we guide our customers on their journey to net zero."
Dale McElveen, general manager at Milwaukee, added, "Speedy's leading delivery and service centre network will help to significantly boost access to our MX Fuel range nationwide, helping contractors to meet their client's carbon emission targets as the industry moves to net zero.
"The range is designed for contractors striving to reduce their environmental impact while delivering projects safely, on budget and on time with no compromise on productivity."