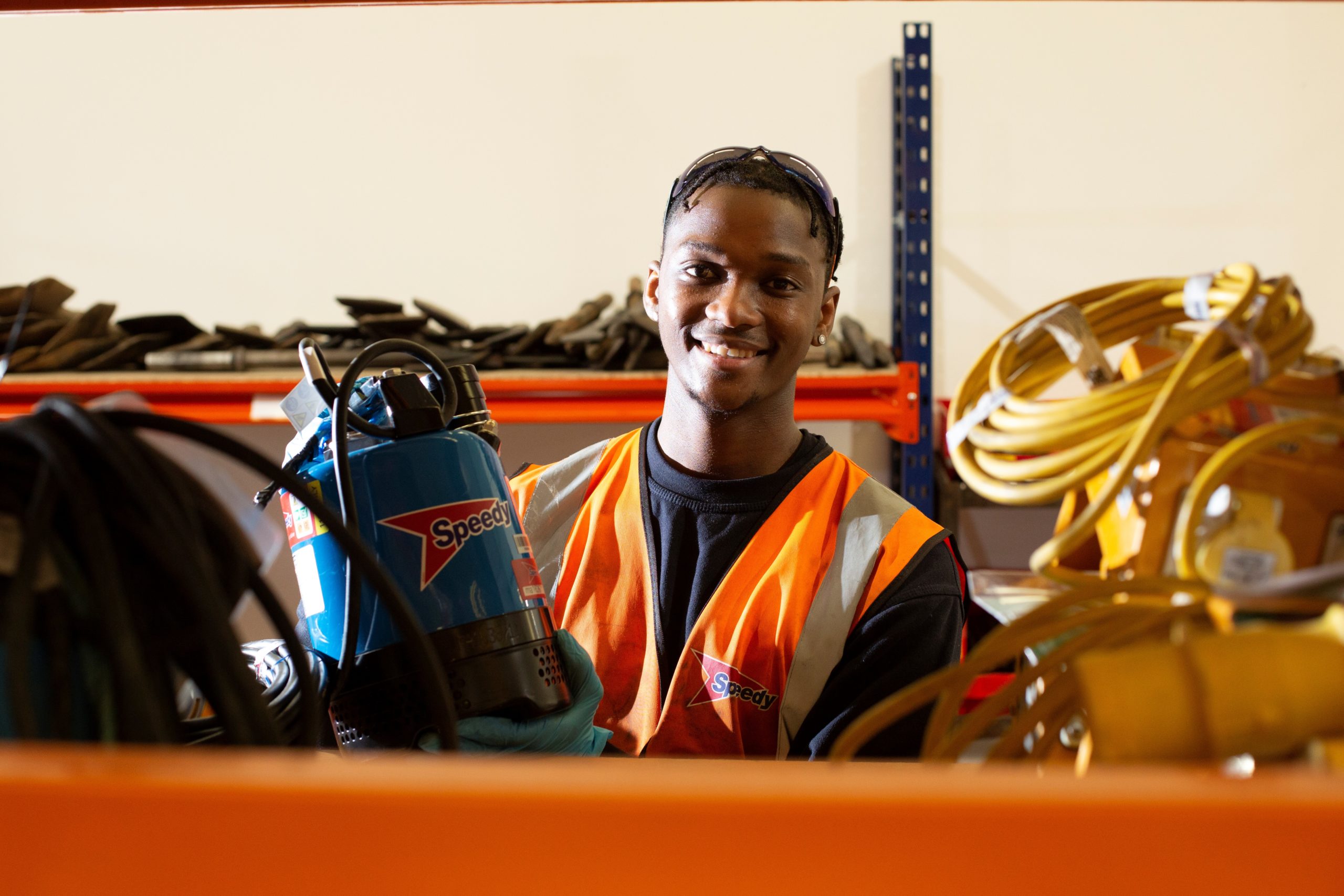 SPEEDY has announced it is investing in over 100 early careers trainees across the UK to help boost its skills base and the industry's talent pipeline.
The initiative will more than double the number of trainees in the business, creating new opportunities in areas including engineering, hire desk, sales, marketing, commercial, and operations.
The programme will involve passing on skills from experienced colleagues to nurture and develop young people in their early careers. It will also harness the ideas and viewpoints of young people to benefit the business.
Speedy is also set to launch a new virtual work experience programme to inspire school students to take-up careers in construction and the hire sector, which will be delivered to 300 young people nationwide.
The firm explained that the expansion of its apprenticeship and graduate programme forms part of its commitment to ensure that apprentices, graduates, and trainees on formal programmes account for 5% of its total workforce.
Dan Evans, chief operating officer at Speedy, said, "We recognise our responsibility to help the sector tackle the skills challenge and our early and late careers strategy underlines our commitment to creating opportunities for young people in the communities we work in across the UK.
"The programme is hugely valuable to us as a business. Working with Not Going to Uni and the Youth Group provides a great opportunity for us to showcase our exciting career opportunities to a more diverse range of people than ever before, but equally is a brilliant way of us expanding our teams. It will bring new skill sets and perspectives that can strengthen our business to help us build for the future."
Lois Derome, apprentice fuel administrator, added, "Apprenticeships are often overlooked by school leavers looking to higher education or work as their next step. But I'm really proud of my choice. I've found the programme very valuable – learning skills directly from senior people in the business while earning too.
"I couldn't recommend an apprenticeship more. Construction services is a really exciting and interesting sector to enter right now as it transforms to be more sustainable."