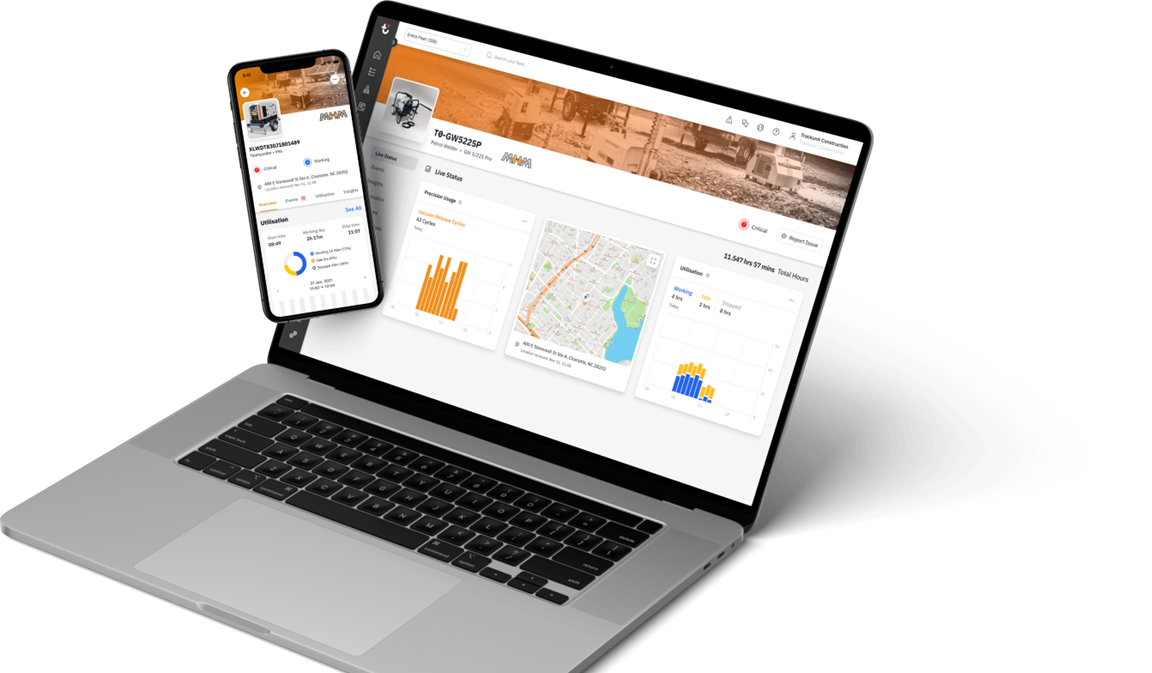 THE MHM Group has announced it has stepped up its collaboration with Trackunit to address a 'significant gap' in the collection of data in the UK's power generation market.
Each MHM generator will have a digital lifelong logbook, similar to a car logbook, that will track it to a specific generator, its performance, and servicing and updating requirements. 
The new service, known as 'MHM Link Live' will be delivered by a new division of MHM in association with 'Works with Trackunit'. 
"We are delighted to be working with Trackunit, another fast-growing company with a business ethos very similar to our own," said MHM MD Mat Llewellyn. "This will allow MHM to provide next-level connected equipment for which we will have better data to support our customers to an even higher standard."
MHM added that it will also benefit from Trackunit's insights, gained from its access to over 1.5 million connected devices across the world, which will be used in the development of the next generation of MHM's fleet.
"This really is the future of plant – allowing us to track performance of our generators whilst on site, enabling us to monitor faults and repair and service quicker," Mat Llewellyn added. "It will help not only us as a business, but also our customers, as we will be providing a much more intuitive service to the end user.
"This will also set MHM apart as a differentiator in the hire-to-hire market, providing our customers with innovative and integrated solutions. MHM Link Live will also give us accurate and enhanced data to develop help us develop our future fleet.
"We look forward to continuing our relationship with Trackunit and maintaining our position as a positive force for the hire industry."
Trackunit's CEO Soeren Brogaard added, "As we see a shift towards a more open and transparent industry, we are delighted to work with the MHM Group under the new 'Works With Trackunit' partner brand which unlocks huge value and increased business efficiencies, not only from MHM internally but for their customers as well. We are happy to work with MHM on this digital transformation and see it as a path to eliminate downtime and be useful for the construction industry."