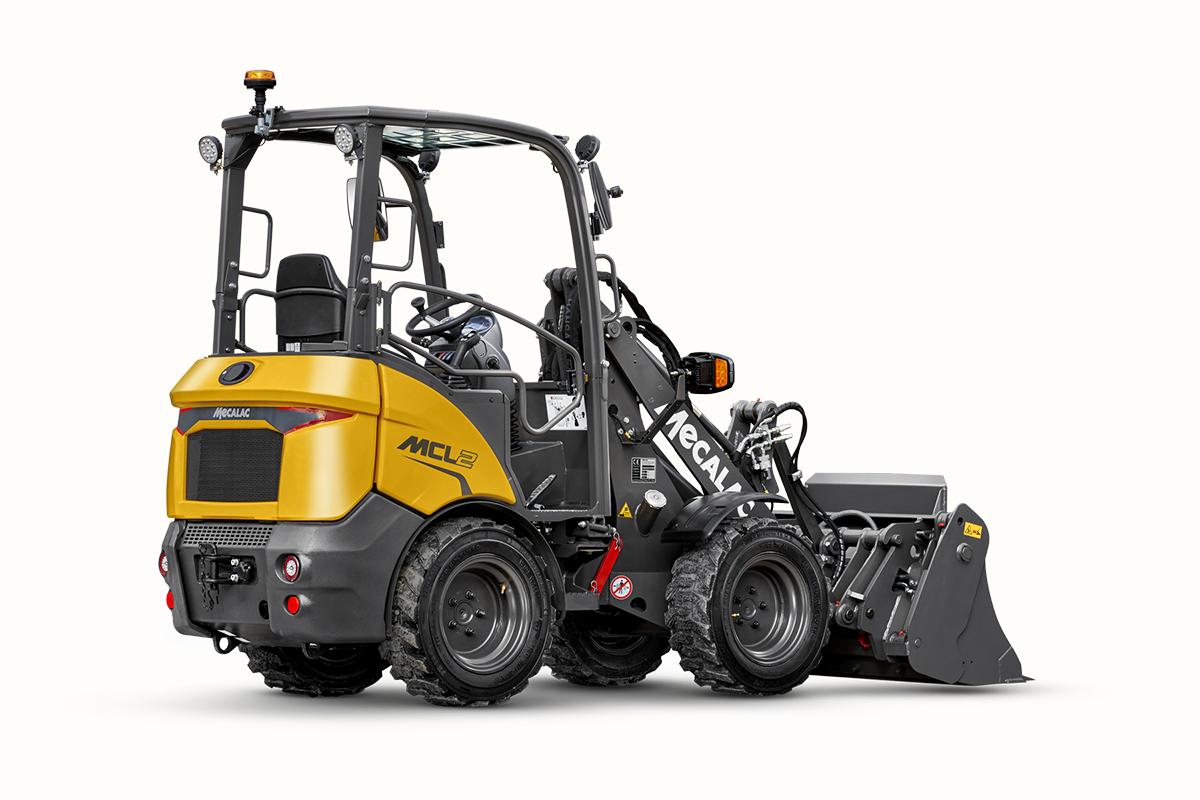 MECALAC has launched a new range of compact loaders to satisfy demand for small, multi-purpose solutions.
The new range comprises six models from 1.74t to 2.85t. Four of the models have a long boom and are described as being 'perfectly' suited to agricultural applications, while the other two models with a short boom align with the requirements of the construction sector.
The MCL2 is the smallest machine in the MCL range, but incorporates the same features and technologies as the larger models. It is available in both canopy and cabbed version.
The MCL4  boasts an 18.4 kW engine and is said to be 'ideal' for rental fleets looking to invest in a 'durable and high-performance' machine, with a low transport weight making it easy to move between sites on a road trailer.
The MCL6 has a 36kW motor and can be utilised for reaching high speeds on the road. Mecalac claimed its high hydraulic flow and speed of execution ensure 'maximum productivity' on sites.
The design of the MCL8 is said to have been inspired by power, high dumping height and lifting capacity. It can aid numerous applications, whether loading, handling or driving hydraulic attachments.
The MCL4+ and MCL6+ are short arm versions to meet the specific needs of different applications and offer an increased tipping load.
All six MCL loaders can be equipped with technologies including M-Drive (which turns your machine into a tool carrier with operators able to control machine speed with the foot pedal at a selected engine rpm); Speed-control (allows operators to redefine the speed range that can be used via the foot pedal as required); MyMecalac Connected Services (which helps users improve use of machines via optimised and accessible data); and Start-up digicode (a keypad that enables operators to control the use, accessibility and hours of the machine).