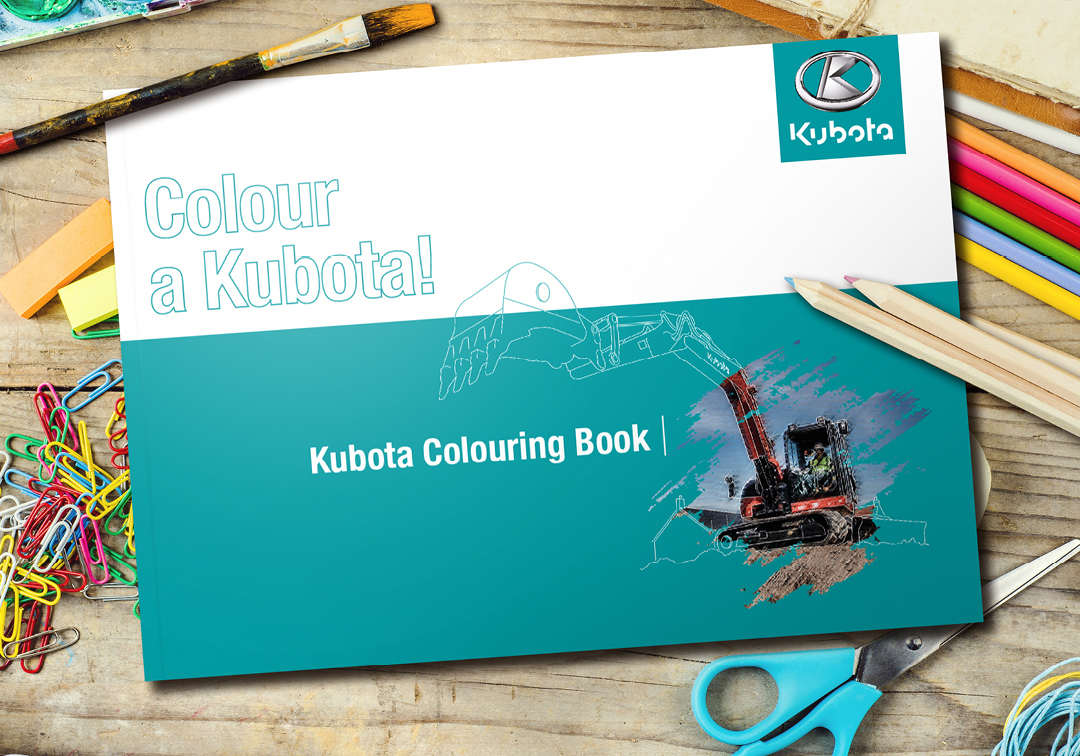 KUBOTA has launched a colouring challenge for the summer holidays.
The manufacturer is challenging budding artists across the country to colour in one of Kubota's digger pictures to help celebrate the firm's 25 years at number one market share in the mini-excavator market for the UK & Ireland.
As a reward, entrants who submit their efforts will receive an official Kubota branded colouring book and pencil set. The activity is running from July 27 until early September.
The entry image is free to download via the Kubota website: kubota-eu.com and once completed, challengers are being asked to snap a picture and send it to kuk_g.marketing@kubota.com alongside their name, age and a delivery address to claim their rewards.
"We're looking to include everyone in our 25-year celebrations and that is why we have launched the colouring challenge for all the Kubota brand ambassadors out there, young and old, to have some fun over the summer holidays," said Rob White, divisional manager, construction, Kubota UK. "Hopefully it can be a family activity or just something to help someone pass the time, who knows, we may even inspire the next Picasso!"
For more information or to download the colouring challenge image, visit: kubota-eu.com