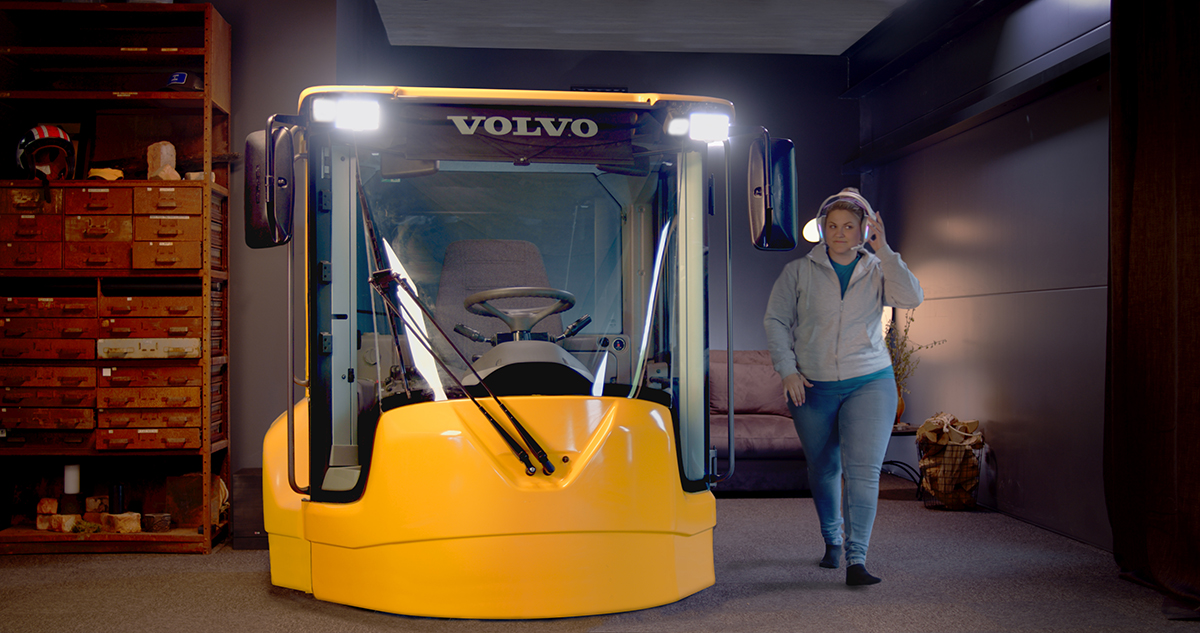 GAMERS will get the chance to experience the feel of driving a Volvo Construction Equipment machine thanks to a new partnership with video game Farming Simulator 22.
Created by Swiss gaming developer and publisher GIANTS Software, Volvo CE's role will be to provide players with the opportunity to experience a 'true-to-life' logging and forestry worksite through a number of machines including the new L200H high lift wheel loader.
The wheel loader will be featured in Farming Simulator 22, alongside other soon-to-be-revealed Volvo machines. A team of developers visited a real-world construction site to study Volvo machines in action and then transfer the movements into the virtual sphere.
Volvo described the move as a chance to introduce operator skills to an audience who may not have been able to access them before.
Arvid Rinaldo, brand partnerships at Volvo CE, said, "We are excited to take our first active steps into the booming world of gaming with GIANTS Software. It will not only be a unique chance for players to bring our machines to life, but the game also represents a great opportunity to introduce a younger generation to all the thrill of machine operation."
With over 30 million units sold and available across 165 countries, Volvo revealed that Farming Simulator often features in Top 10 lists of the most popular games across the globe. It is available to play on platforms such as PlayStation, Xbox, PC and Mac.
Thomas Frey, creative director and partner manager at GIANTS Software, commented, "Volvo CE joining the Farming Simulator universe means a unique and yielding partnership, offering a lot of opportunities. While we align for an exciting project, players can look forward to the Volvo CE-powered reinforcement of gameplay aspects in Farming Simulator 22 in the near future."