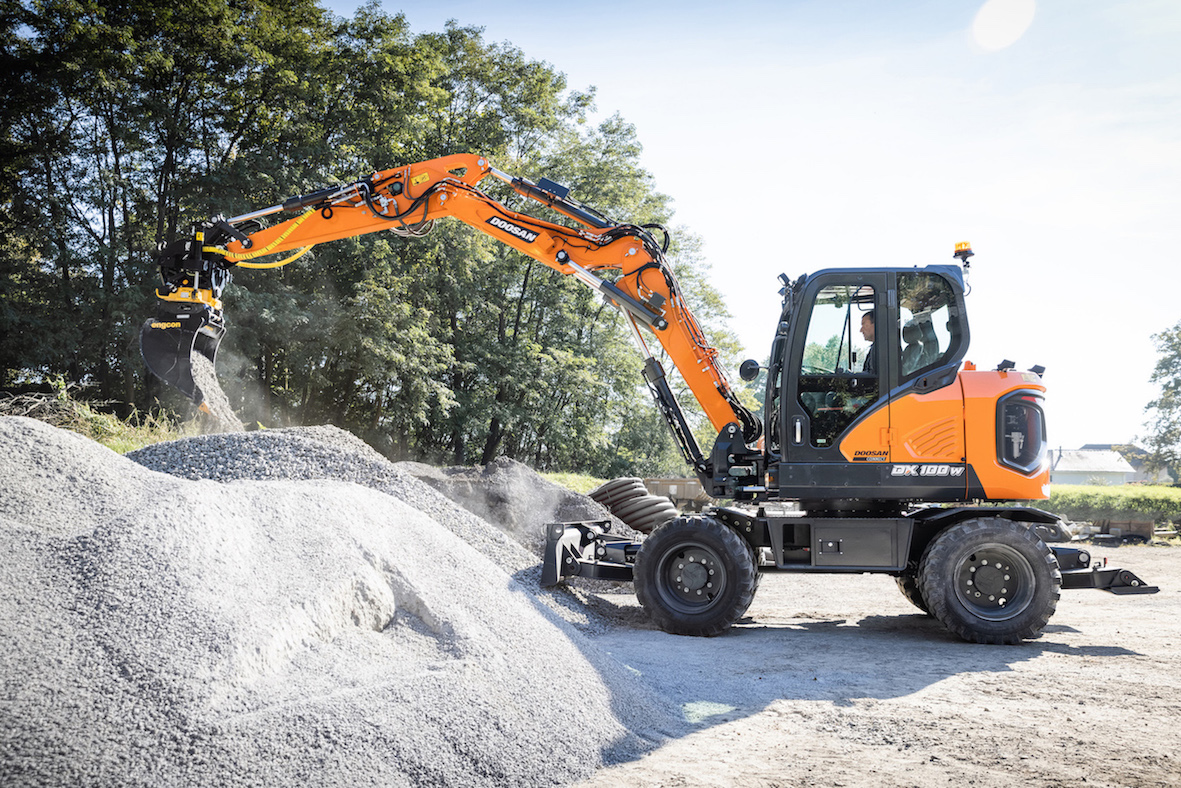 DOOSAN has unveiled its plans for bauma 2022, vowing to deliver a stand centred around the theme of 'Powered by Innovation'.
The manufacturer will showcase the latest developments in the company's Concept-X, Xitecloud and DoosanCONNECT systems, alongside products such as the world's first 'transparent bucket' and the new DX225LC-7X 'smart' crawler excavator.
The line-up will include the DX1000LC-7 100-tonne crawler excavator, the award-winning DL580-7 wheel loader, and a brand new 4×4 version of the Doosan DA45-7 ADT.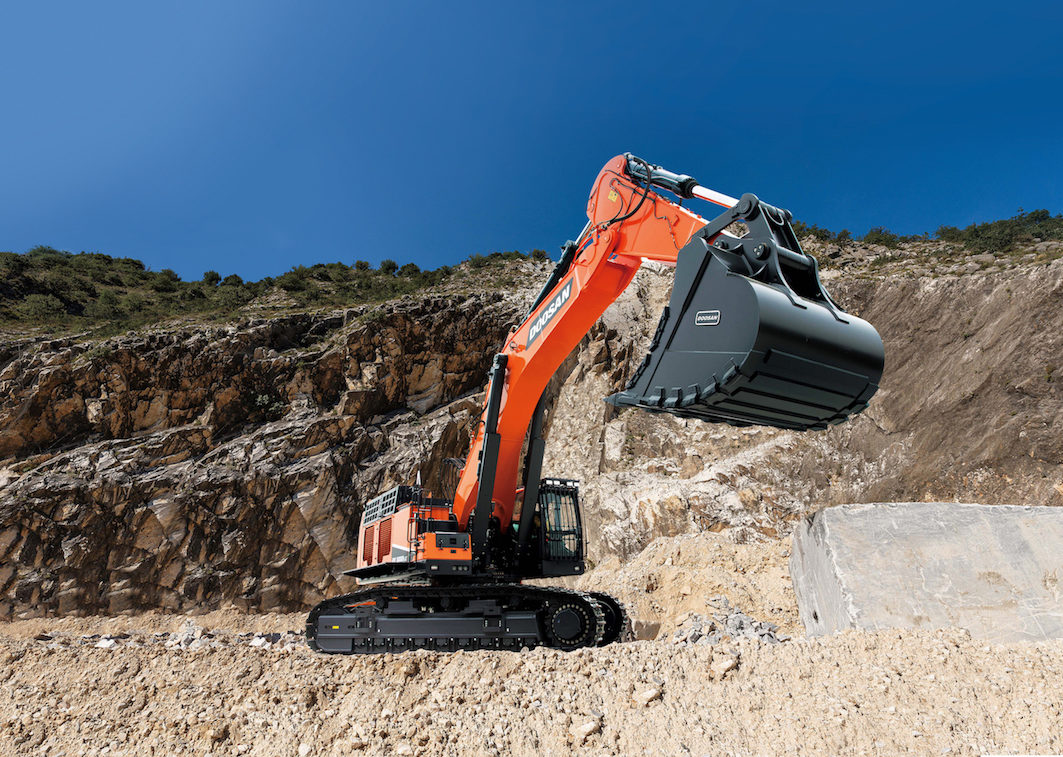 At the compact end of the Doosan range, the company's new 2 to 5-tonne mini-excavators and new 10-tonne midi wheeled excavator will be shown for the first time alongside the new range of compact wheel loader models.
In a bauma exclusive, Doosan will preview its first zero-emission mini-excavator: the DX20Z-E, which is due to be launched next year.
Doosan will demonstrate the latest version of Concept-X, an unmanned automated and integrated control solution introduced in 2019, for construction, quarrying and mining sites. XiteCloud is the first stage in commercialising Concept-X – described as maximising productivity by incorporating 'complex' 3D drone construction surveys and earthwork calculations into a cloud platform, allowing them to be completed in just one to two days.
The manufacturer will also present its DoosanCONNECT TMS fleet and asset management system. This is a mobile application that offers customers an 'all-in-one' management system for Doosan equipment.
Doosan's 'transparent bucket' safety system will be at bauma for the first time. The product is described as the first safety system of its type to provide a solution to prevent the danger of blind spots in front of the buckets of wheel loaders.
Being shown for the first time in the world at bauma, the DX225LC-7X -smart crawler is designed to help operators work 'faster and more efficiently.' Standard features include full electric hydraulic (FEH) technology, integrated 2D machine guidance and machine control systems, as well as an e-fence virtual wall.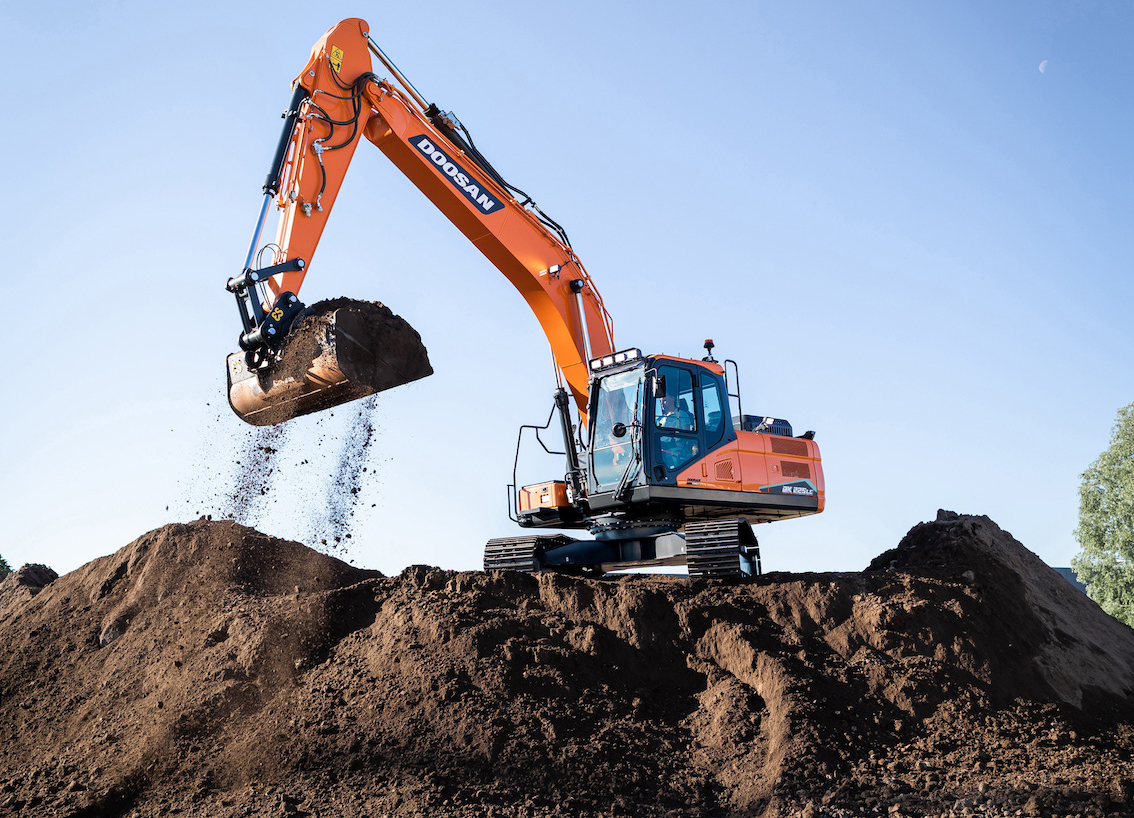 Doosan will also unveil the new DX1000LC-7 Stage V-compliant 100-tonne crawler excavator, the largest excavator ever manufactured by the company.  
Another world premiere is Doosan's first 4×4 ADT. The new version of the DA45-7 ADT is intended to challenge rigid dump trucks in the 40-tonne class.
Bauma will also offer a first look at models from Doosan's next generation mini-excavators and a new midi wheeled excavator. The DX27Z-7 2.8-tonne, DX35Z-7 3.9-tonne, DX50Z-7 5.4-tonne and DX55R-7 5.7-tonne Stage V mini-excavators are described as 'ideal' for confined space work. Also featuring a new look design, the DX100W-7 10-tonne midi wheeled excavator will be on show.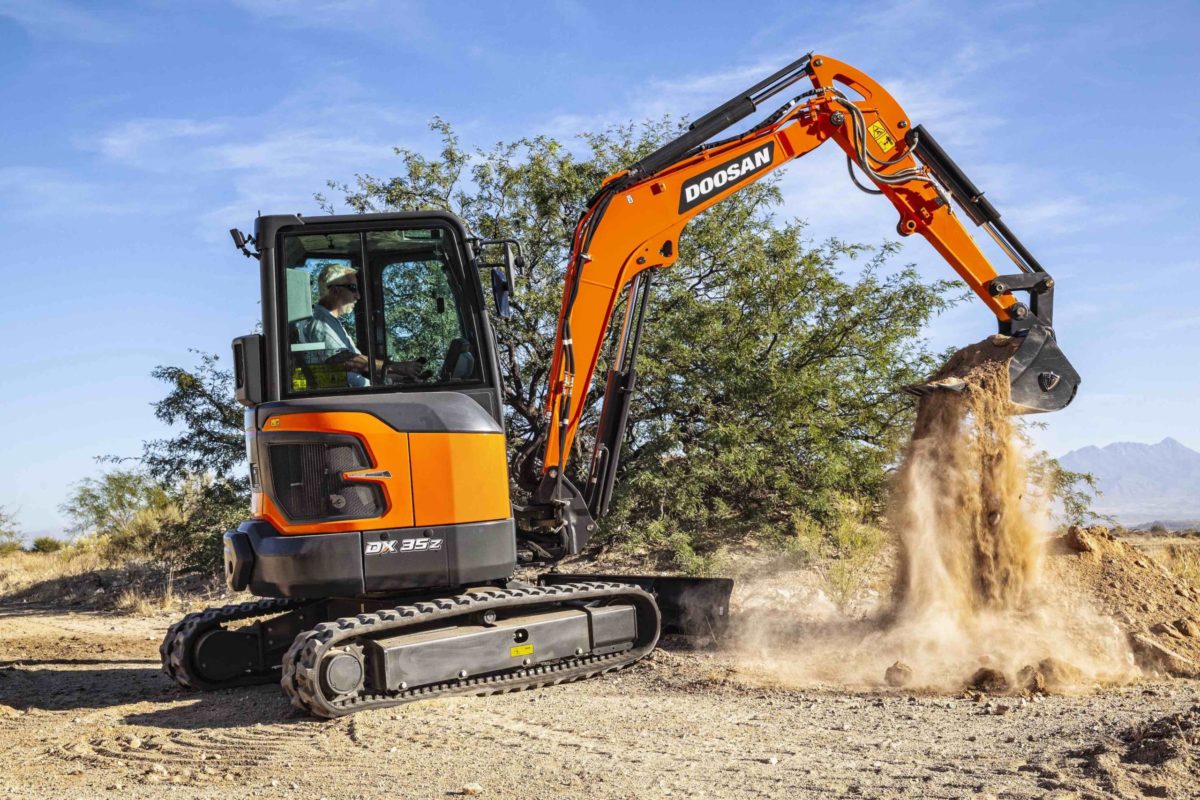 Also featured on the stand will be five new compact wheel loader models: the DL60-7, DL65-7, DL80-7, DL85-7 and DL80TL-7, with operating weights from 3,500 to 5,000kg.