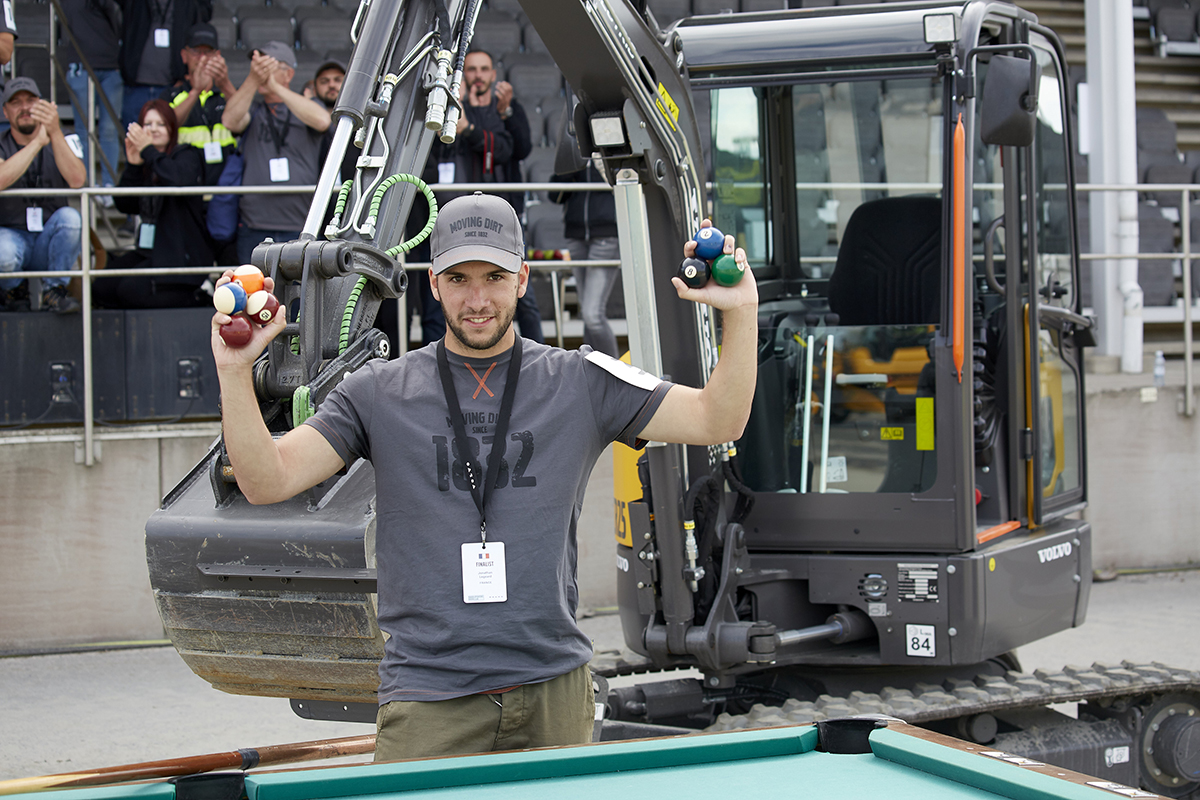 VOLVO Construction Equipment has announced that 25-year-old Jonathan Legeard from France has been crowned Europe's best operator in the Operators' Club Final 2022.
He beat 24 other competitors from 13 countries across Europe in a series of challenges at the Volvo Customer Center in Eskilstuna, Sweden.
Competitors took part in three qualifying disciplines with the highest-scoring operators participating in a final and super final challenge.
The first competition required operators to drive a L25 Electric around a course, switch between pallet forks and bucket attachments, and use the bucket to close a tiny matchbox.
The second qualifier involved moving a ball secured to the end of an excavator arm through a maze.
The third challenge tasked operators with manoeuvring an articulated hauler in a cross shape without knocking off any of the tennis balls marking the boundary and finishing with the pointer at the front of the machine in the centre of a bullseye marked on the ground.
The competitors with the 10 quickest times completed the excavator maze challenge again, and then the top five took part in a game of excavator billiards. Each operator had to break the triangle with a stick attached to the excavator arm, then try to get as many balls in the holes as possible within three minutes.
Jonathan Legeard secured top spot, with Reijer van der Grift and Christ-Jan Jansen, both from the Netherlands, finishing second and third, respectively.
Hanna Jaschke, who is responsible for the Operators Club at Volvo CE, said, "What an incredible final! It was a tough competition and very close. All the participants should be very proud of the extremely high level of skill they displayed."