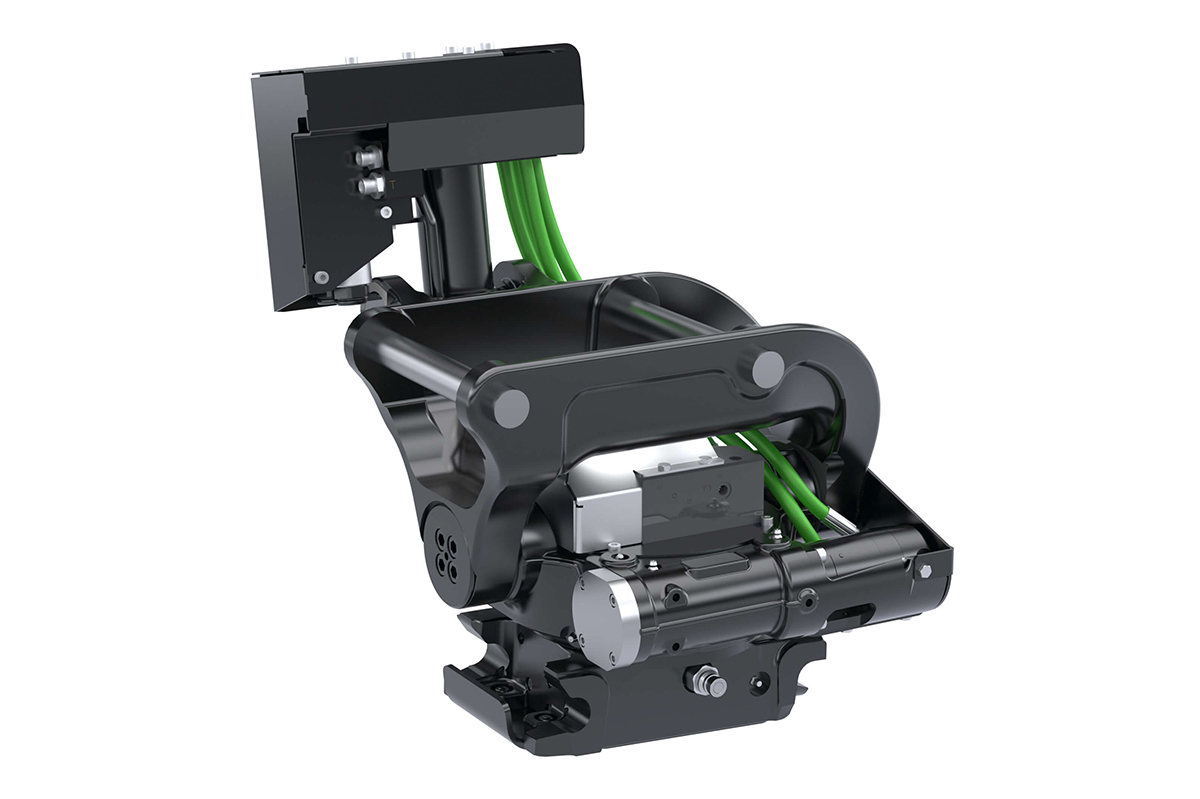 STEELWRIST is introducing the new X02 tiltrotator, described as suitable for 1.5-2.5t excavators.
The product will be shown for the first time at the Swedish Machine Fair (Svenska Maskinmässan) in Stockholm this week.
The X02 comes with either a direct fit or an S30 top for the connection to the digger. The coupler side is available in a mechanical locking version as well as hydraulic locking for S30.
Steelwrist explained the X02 is positioned between the smallest TCX tilt coupler for machines below two tonnes and the X04 tiltrotator for excavators from 2.5 to four tonnes. 
Design solutions introduced with the X02 include a new gearbox design, lubrication-free bearings, valves and control module placing to protect from outer damage, and a bolt-on lifting eye or lifting hook as an option on direct fitted tiltrotators.
With a complete set of Steelwrist S30 work tools available for the X02, it is said to turn excavators into 'efficient and versatile' tool carriers that can do work in a wide range of applications. This autumn, a multi grapple will be added to the work tool offering.
"With the launch of the X02 we finally complete the tiltrotator range for excavators below 2.5 tonnes," said Stefan Stockhaus, CEO of Steelwrist AB. "The X02 is a fantastic combination of innovation and robustness which customers have been waiting for."