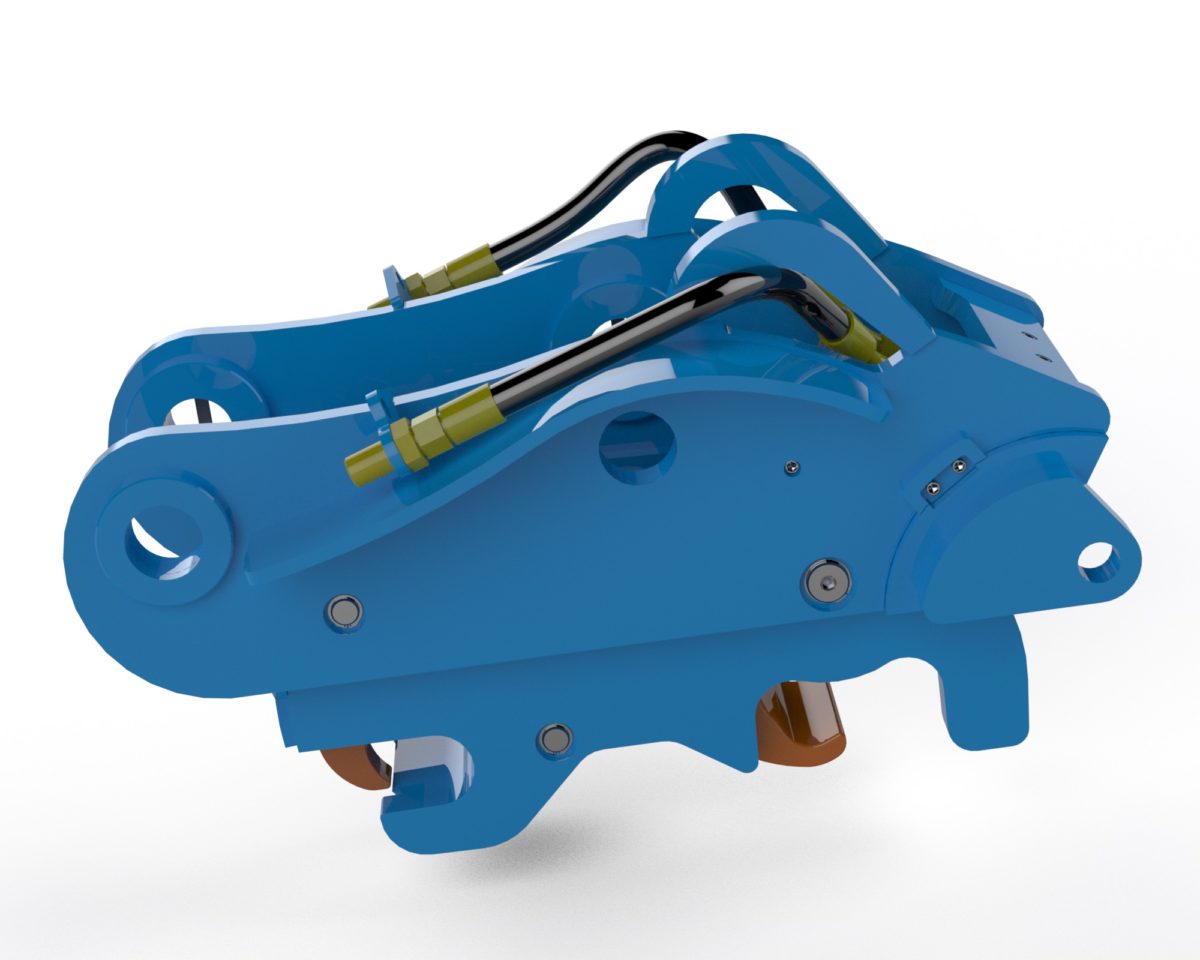 HILL Engineering has announced the launch of a new coupler that the firm said can connect any hydraulic work tool 'safely and automatically' from the operator's seat.
Described as combining the 'versatility and functionality' of the Tefra pin grabber coupler, and manufactured in high strength SSAB Strenx steel, the next-generation Tefra Connect has been tipped to excel on sites such as demolition projects.
The attachment product uses a patented 'power coupling plate' bolted to the hydraulic tool, which Hill said enables a 'rapid, leak-free and safe' connection between the coupler and hydraulic tool.
When the hydraulic powered tool is finished with, it can be released and placed to one side, revealing a regular variable pin centre Tefra coupler which can be used to pick up other pinned attachments in the usual way.
Tefra Connect locks onto the attachment before engaging hose coupling plates, which Hill explained ensures alignment and avoids damage to hose couplings, and remains connected until the hose coupling plates have disengaged.
The product was originally intended to be debuted at Hillhead 2020. The pandemic-enforced cancellation of that show enabled Hill Engineering to extend its field testing further. The company added that it selected several contractors who work primarily in Ireland, specifically so it could carry out regular product and performance reviews, on site and directly with the customers.
Hill Engineering's engineering manager Neal Loughran said, "Their feedback has been invaluable. These partners have been using the product every day, in their real work activities, and their suggestions have been incorporated into the final product.
"We believe Tefra Connect will become the new industry standard in attachment technology for specialist applications."