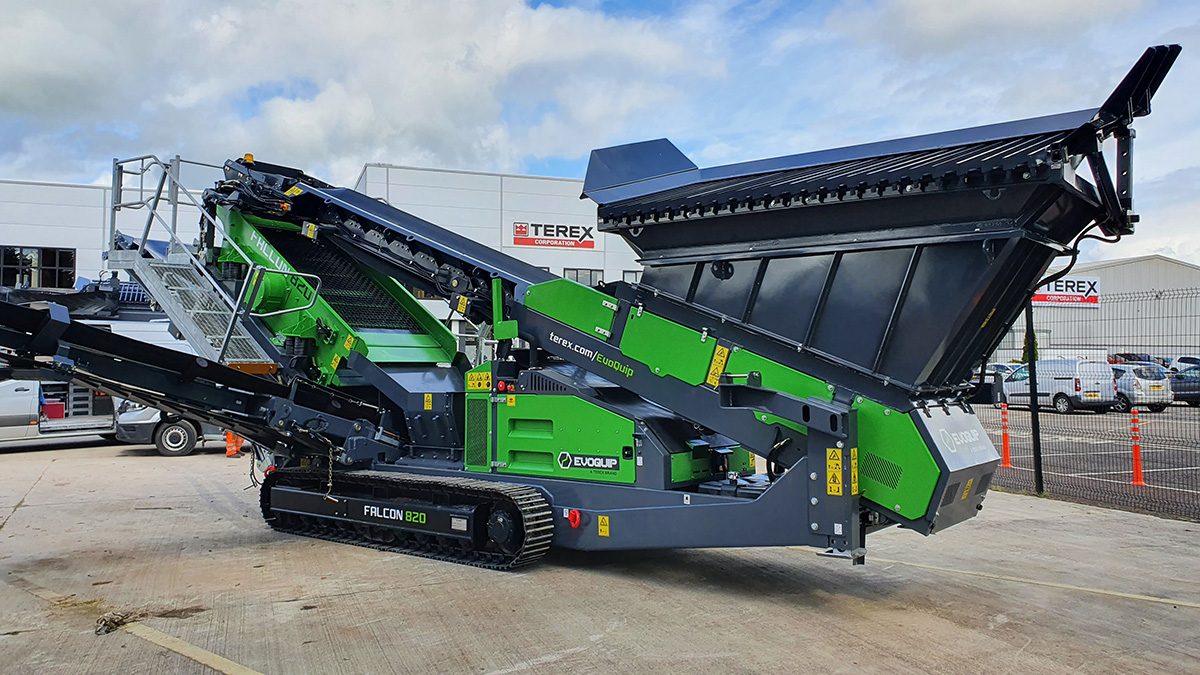 EVOQUIP has announced plans to display a new Falcon 820 screen at Hillhead 2022.
The manufacturer has confirmed it will also be running live working demonstrations of a Cobra 230R impact crusher during the three-day exhibition.
The Falcon 820 is the latest addition to the EvoQuip range of screens. The company said the 'rugged design' enables it to handle materials such as sand and gravel, crushed stone, coal, topsoil and demolition waste. The compact finishing screen boasts a double deck, two bearing 8'x4' screenbox.
The Cobra 230R impact crusher can operate in applications such as reinforced concrete, recycled asphalt, construction and demolition waste and natural rock. The integrated afterscreen system with a 2.44m x 1.2m post screen is said to ensure the required product specification is achieved with oversize material either being recirculated back to the crusher or stockpiled.
Barry O'Hare, product line director, said, "We are delighted to be back at Hillhead. It has been a long time without shows and the EvoQuip team are excited to meet new and existing customers and showcase our products. Hillhead is the perfect exhibition for us and allows us to show why we are leading the way in the compact crushing and screening industry."