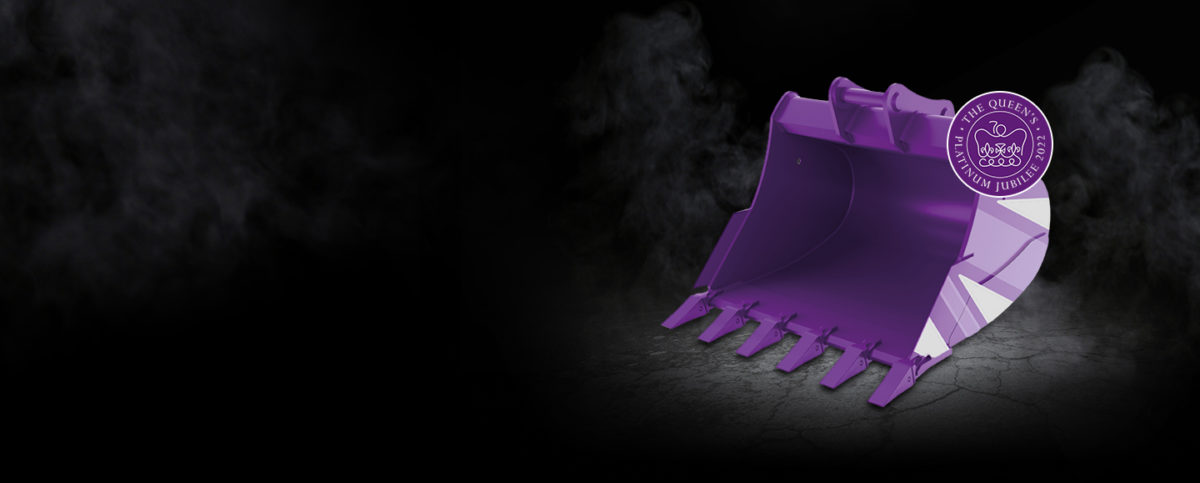 MILLER Ground-breaking has announced the launch of seven special-edition buckets to celebrate seven decades of Her Majesty, Queen Elizabeth II.
The first bucket marks both the Platinum Jubillee and the launch of Miller's new heavy-duty universal bucket line.
The manufacturer explained the innovation has been designed with a universal head plate for all types of pin grabber couplers to allow 'greater fleet flexibility and utilisation'.
Designed specially for the Platinum Jubilee, one particular variation of the new bucket line is now available with a special-edition exterior and suitable for excavators from 19-21T.
Profits from the sales of the Miller Jubilee buckets will be donated to NE Homeless who provide support to those who are vulnerable and homeless in the north east of England.
Commercial director James Ross said, "I am thrilled to announce the launch of our first ever special-edition buckets for an extremely worthy cause. There is a fantastic buzz around the Platinum Jubilee and what better way to celebrate the seven decades of our Queen than with seven British engineered excavator buckets!
"I am looking forward to seeing the Jubilee buckets around the country and at Hillhead 2022."