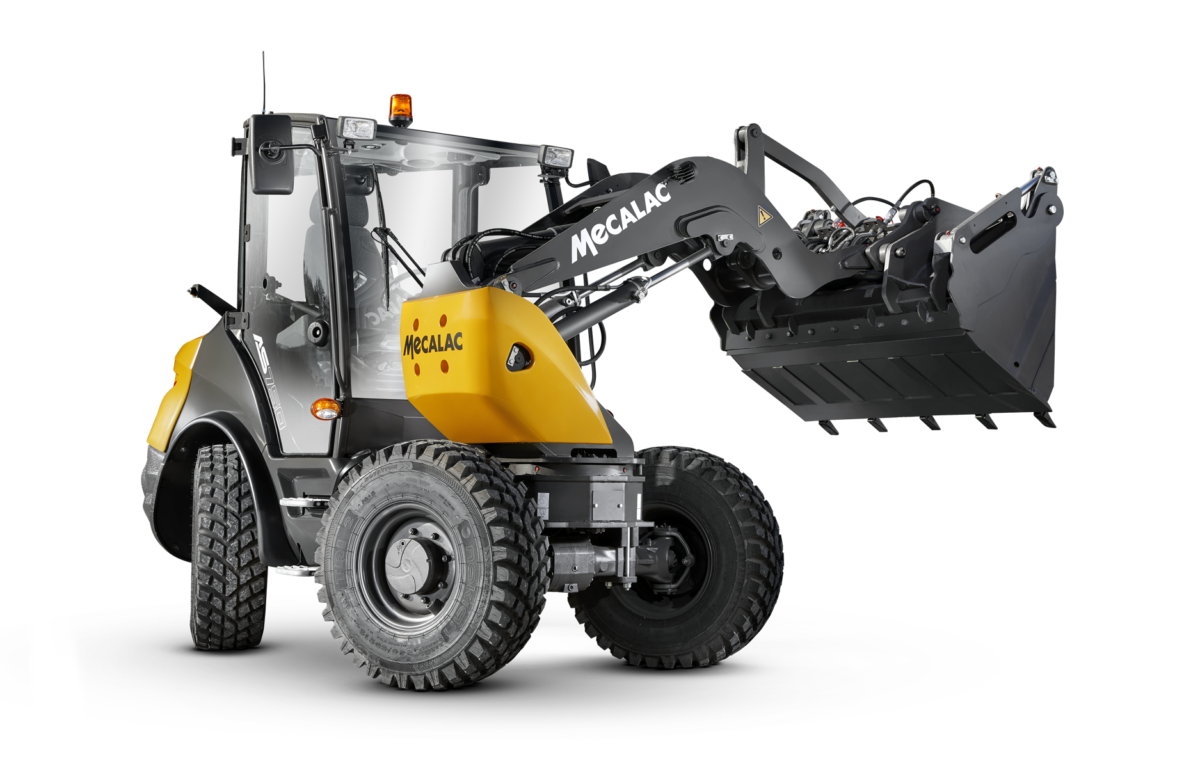 MECALAC has announced the launch of three new swing loaders.
The AS750, AS850 and AS1000 models join the existing AS600, AS900tele, AS1600 and AS210 machines.
The AS750 is the big sister of the AS600, boasting a larger width and increased wheelbase (1,870mm). The engine power has been increased to 45kW/61hp to provide more lifting and loading capacity, while Mecalac said P-bucket kinematics offer 'excellent precision' during handling operations, particularly with the pallet lift or load hook.
The AS850, which features all the benefits of Mecalac's swing machines, including a 'rigid' chassis and four-wheel steering, is also available in a 40 km/h option for faster transfers. A new arm and 'Z' bucket kinematics are said to offer the 'best compromise' between digging power and precision.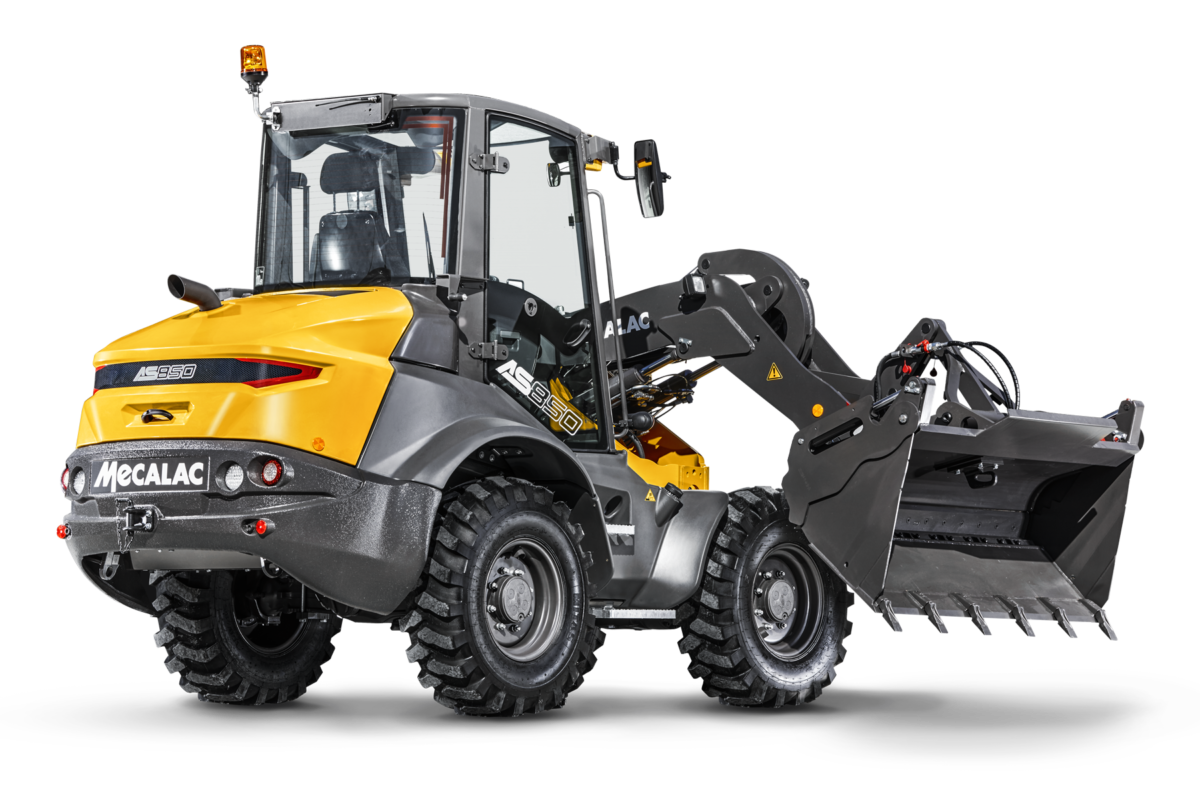 A more powerful version of the AS850, the AS1000 swing loader has a four-cylinder 55.4 kW/75 hp high-torque engine (375 Nm), while the option of a high-flow hydraulic line offers up to 120 l/min.