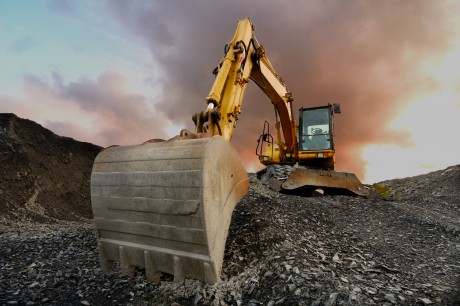 THE Construction Equipment Association (CEA) has highlighted stats showing that imports and exports of construction equipment in the first quarter of 2022 recorded 'very high' levels of trade, but showed different patterns compared with the previous quarter.
Using data taken from HMRC official trade statistics, the organisation revealed imports showed a 54% increase on the previous quarter and matched the 'record' quarterly level from Q2 last year. This saw imports at £637 million.
In contrast, exports saw a 9% decline in Q1 compared with the previous quarter, but this was a comparison with the highest quarterly level reached since trade was monitored in 2013.
While imports showed a 54% increase in £ value terms in Q1, the increase on a tonnage shipped basis was 35% compared with Q4 2021. This, the CEA explained, can be attributed to the higher prices for equipment due to increases in the price of steel and other products. The EU share of total imports in Q1 was 69%, returning to the levels seen in 2020.
Exports of equipment in Q1 were £893 million. The share of exports to the EU remained on a downward trend, falling from 47% in 2021 to 42%. An update on total tonnages shipped in 2021 still wasn't available for the report due to problems with some of the tonnage data in Q3, which haven't been corrected by customs yet.
The UK remained a net exporter of construction and earthmoving equipment in Q1 2022, with exports (£893 million) 40% higher than imports (£637 million). However, this was a much smaller margin than in 2021 overall, when exports were 64% higher than the level of imports.
The USA remained the top destination for UK exports during Q1, and increased its share of total exports to nearly 29%.
As in previous years, Japan has remained the leading source for UK imports on a tonnage shipped basis, while Germany was the leading source on a £ value basis. Between them, the top two countries accounted for 30% of total imports. Imports from France showed a significant increase, accounting for 8% of total tonnage shipped, compared with 4% during 2021.