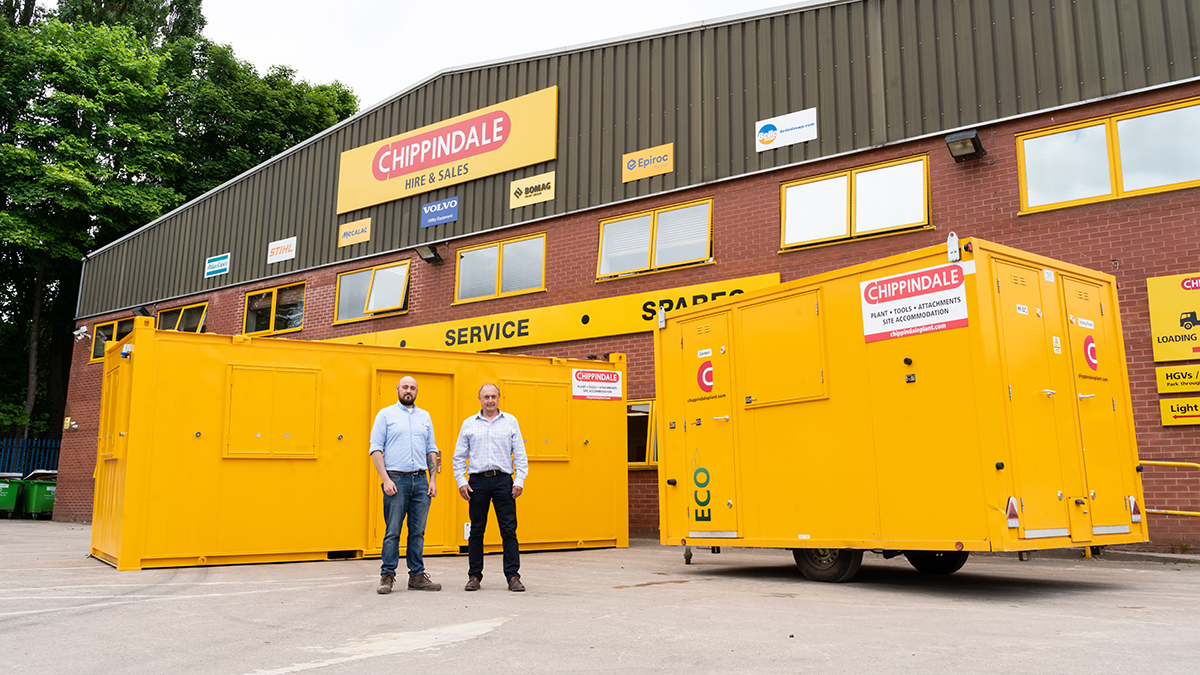 CHIPPINDALE Plant has announced an expansion of its site accommodation business with the opening of a 'super depot' at its Leeds HQ.
The company has invested over £1 million into its cabin fleet this year, adding over 50 units, with more investment planned in the coming months.
Chippindale explained it made the decision in 2020 to expand its site accommodation service across the entire north of the UK after predominantly running its cabin division in the Manchester region. The company's cabin fleet now totals approximately 550 cabins and five new employees have been taken on at the Leeds site.
"Our focus has always been to provide a premium offering for cabins at competitive rates, just as we do with our plant fleet," said joint MD Nigel Chippindale. "This large investment has allowed us to drastically expand our fleet and ensure we can provide the premium levels of quality that our customers expect.
"We're working alongside renowned West Yorkshire cabin manufacturer Thurston Group on premium custom cabin builds for our fleet."
As well as being used as individual units, the portable buildings can be split into a variety of combinations to suit each client. For example, the units can be split to combine equipment housing with a canteen and office building, or a gatehouse and changing rooms.
Chippindale added that it has also made a commitment to focus on sustainability by improving the quality of its cabin fleet and introducing new technologies that reduce costs while providing a better customer experience.
"Our commitment to sustainability will be at the fore as we build on the already high quality of the cabin fleet," Nigel added. "We will introduce new technologies and cost-saving measures such as solar panels, modular designs, moveable walls, thermostatic heaters and much more, to reduce levels of maintenance and to continually drive the quality of our fleet forward.
"We already have HVO and biofuel-compliant generators as well as intelligent systems to monitor fuel use and provide easy customer reporting."