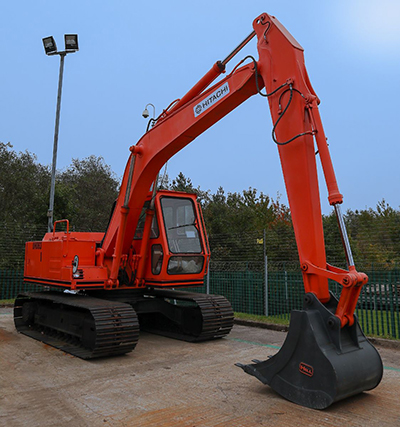 Hitachi Construction Machinery UK (HCMUK) has announced plans to auction a vintage 1985 UH063 machine as part of the firm's 50th anniversary celebrations.
The winner will be announced during the Hillhead exhibition next month, with all proceeds from the auction going to the Lighthouse Construction Industry Charity, which provides emotional, physical, and financial wellbeing support to construction workers and their families.
The machine will be given a new lease of life by engineers at the Hitachi Connected Technology department in the north east, as well as a fresh paint job and will be on display at Hillhead.
Mark Turnham, national director of sales & marketing at HCMUK, said, "We're delighted to be able to support such an important charity through this auction, one that does so much for those in the construction industry and to also celebrate one of the world's most iconic excavators, the Hitachi UH063."
Bids for the machine will open on Monday 23rd May and close on Monday 13th June. To place your bid please email auction@hitachicm.co.uk