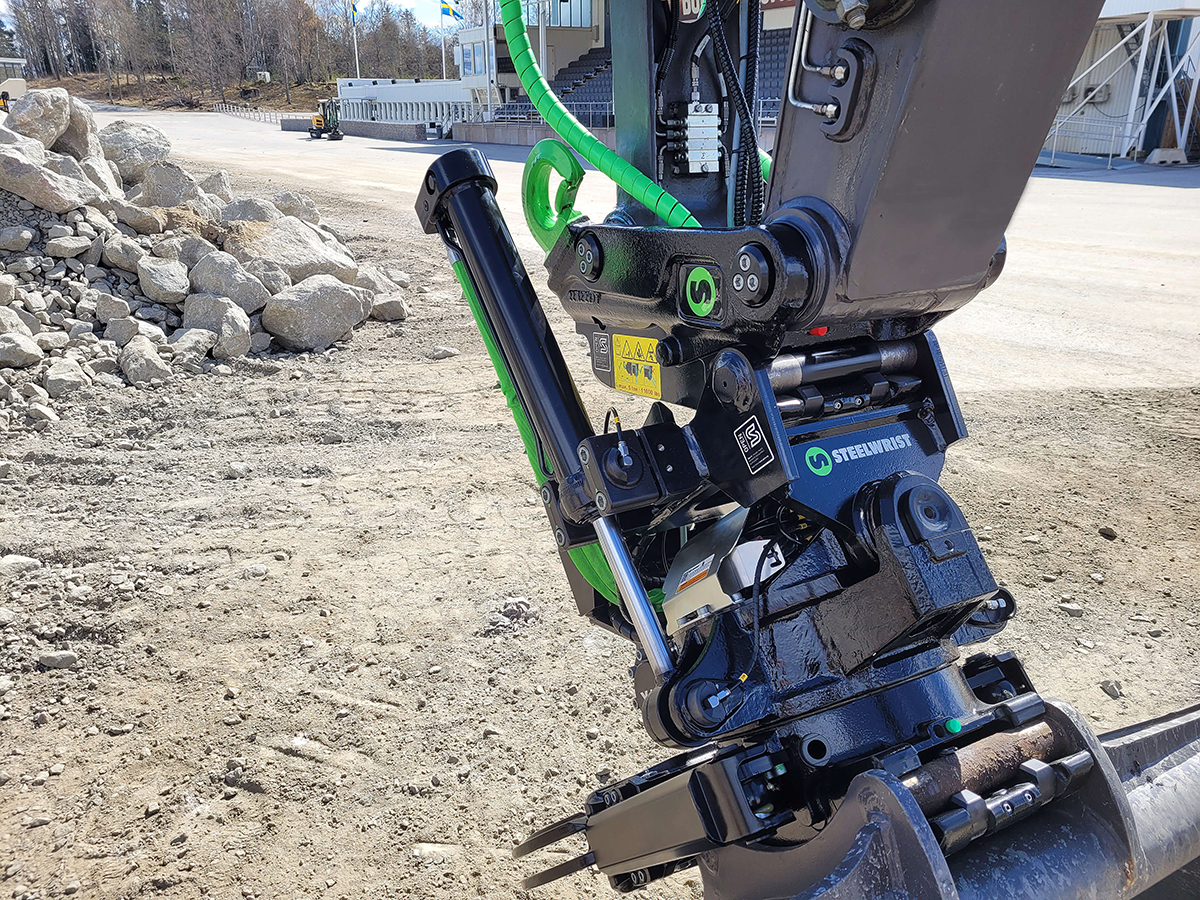 STEELWRIST has added to its quick coupler and tiltrotator portfolio with the launch of the SQ50, described as a fully automatic high flow and Open-S-compliant solution for mid-size excavators
The new range of SQ50 quick couplers and tiltrotators is targeted at 7-13t diggers. The SQ50 will be phased in on X12 and X14 tiltrotators, which the manufacturer explained means that future S-type quick couplers and tiltrotators will be upgradeable to SQ-type.
S50 and SQ50 quick couplers are steel casted and have the Steelwrist front pin lock safety solution.
The X12 and X14 tiltrotators are redesigned with a new top and attachment coupler in order to make it possible to upgrade from S50 to SQ50 at a later stage. The new generation tiltrotators will start to ship out during Q3 2022.
"With the introduction of SQ50 fully automatic quick couplers and tiltrotators, we will change the game in the growing 10 ton excavator segment with flow capacities of 120 liters per minute with low back pressure," said Stefan Stockhaus, CEO of Steelwrist AB. "This allows for efficient use of high flow work tools also for mid-size excavators."