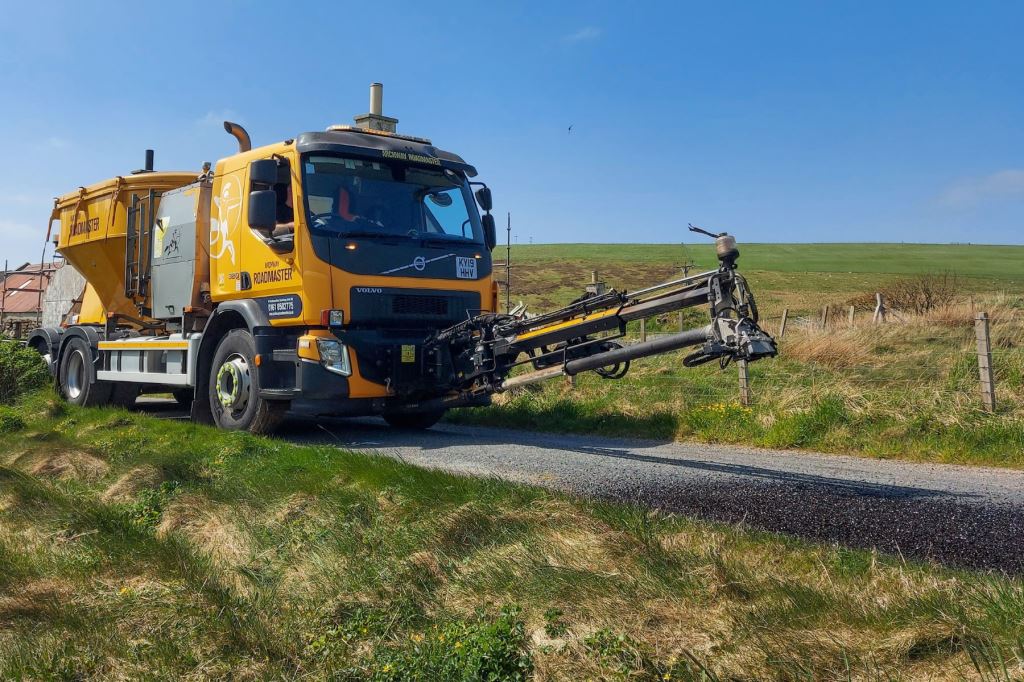 SHETLAND Islands Council has drafted in a Roadmaster Patcher machine to undertake mo bile repairs to potholes and other road surface defects.
The vehicle, which is the work of Scunthorpe firm Archway, carries a supply of chips and bitumen and can 'quickly' repair small potholes using a robotic arm without the need for road closures, the local authority said.
It added that the programme of patching is to start this week and will last for four weeks. Repairs will take place on roads across Shetland where there are existing potholes, areas that could become potholes, or with cracked and settled areas that may lead to further damage.