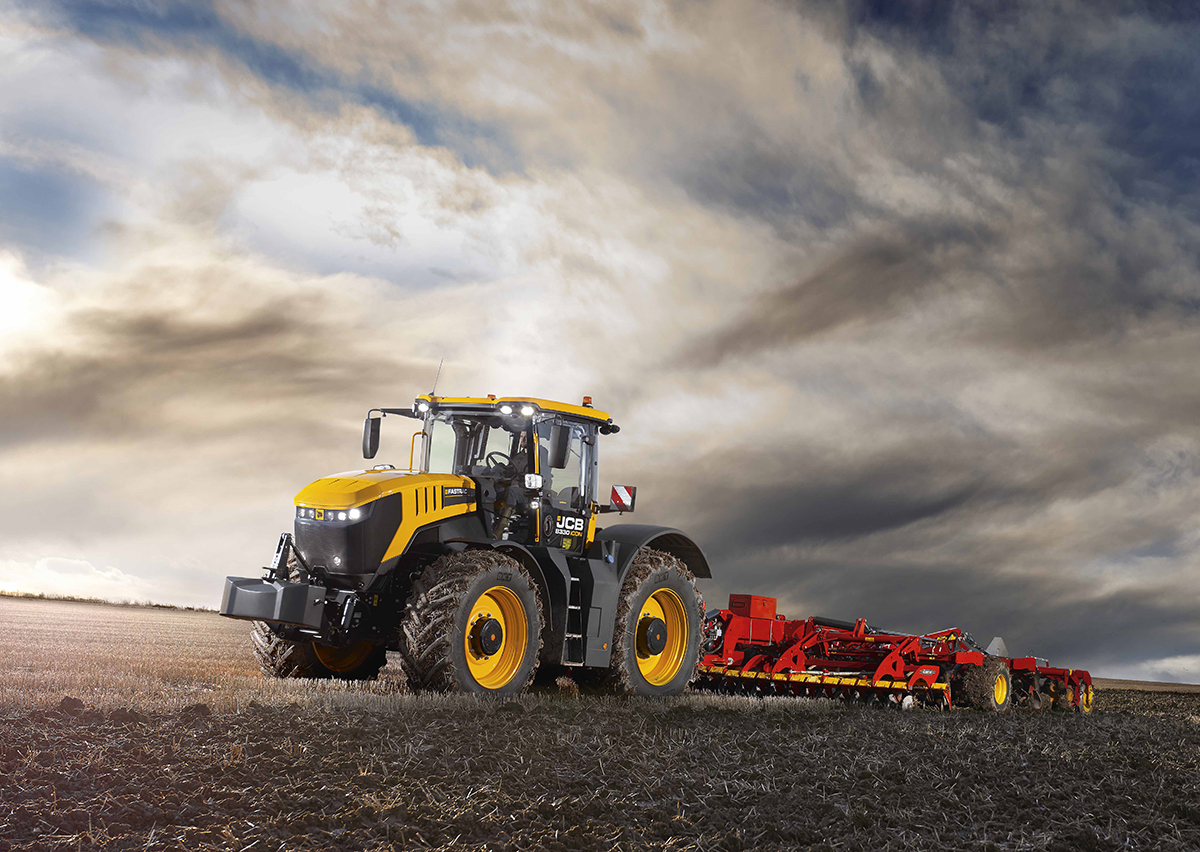 JCB'S newly-launched Fastrac iCON is set to make its Scottish exhibition debut at the Royal Highland Show next month where Scot Agri, the Scot JCB Group division handling agricultural machinery, will be celebrating its first year in business.
Scot Agri was formed in June 2021 to combine the activities of Kelso & Lothian Harvesters and A M Philip Agritech, handling the full JCB agricultural machine range, Massey Ferguson tractors and harvester products, Horsch tillage and spraying equipment, Ktwo trailers, BvL feed wagons, KRM fertiliser spreaders, Honda quad bikes, and other selected products.
Lucy Mullin, Scot JCB Group marketing manager, said, "We're very excited to be preparing for a 'proper' Royal Highland Show with visitors once again, and to celebrate a successful first year for Scot Agri. It's also perfect timing to have an example of the just-launched Fastrac iCON range on show; with its transmission control improvements, all-new electronics, the new operator interface and fully-integrated ISOBUS and GPS guidance options for the first time, the iCON introduction is a big step forward for these high-performance machines."
David Donoghue, Scot Agri sales director, added, "The initiative to create a single operation focused on Scot JCB's farming customers has given us a much clearer identity as one of the largest multi-branch agricultural machinery dealerships in the country, and has been well received by customers. They now see a single entity within the group dedicated to the farming sector, supplying a wide range of market-leading products, and providing a high level of parts support, as well as repairs and routine servicing by our fully qualified, product-trained technicians."
Scot Agri supplies and supports its agricultural brands through eight depots in Scotland at Fraserburgh, Muir of Ord, Huntly, Forfar, Perth, Glenrothes, Kelso and Haddington. Support for JCB agricultural products is also provided through a further five branches at Dumfries, Alnwick, Newcastle, Carlisle and Carnforth.
Lucy Mullin added, "Scot Agri's extensive agricultural portfolio will be reflected on two stands at the Royal Highland Show to make a clear statement about the strength and scope of the business and to celebrate its successful first year of operation. We'll be offering valued customers our usual hospitality, including some very good pies!"
The new JCB Fastrac 4000 and 8000 tractors with their iCONFIGURE, iCONNECT and iCONTROL features provide a bespoke control set-up to suit individual preferences, fully integrated ISOBUS implement control, GPS guidance and precision farming applications, and new powertrain management.
Other JCB machines, including the latest-spec Loadall telehandlers and TM telescopic wheeled loaders, will also be displayed at the Royal Highland Show in Ingliston from June 23-26.