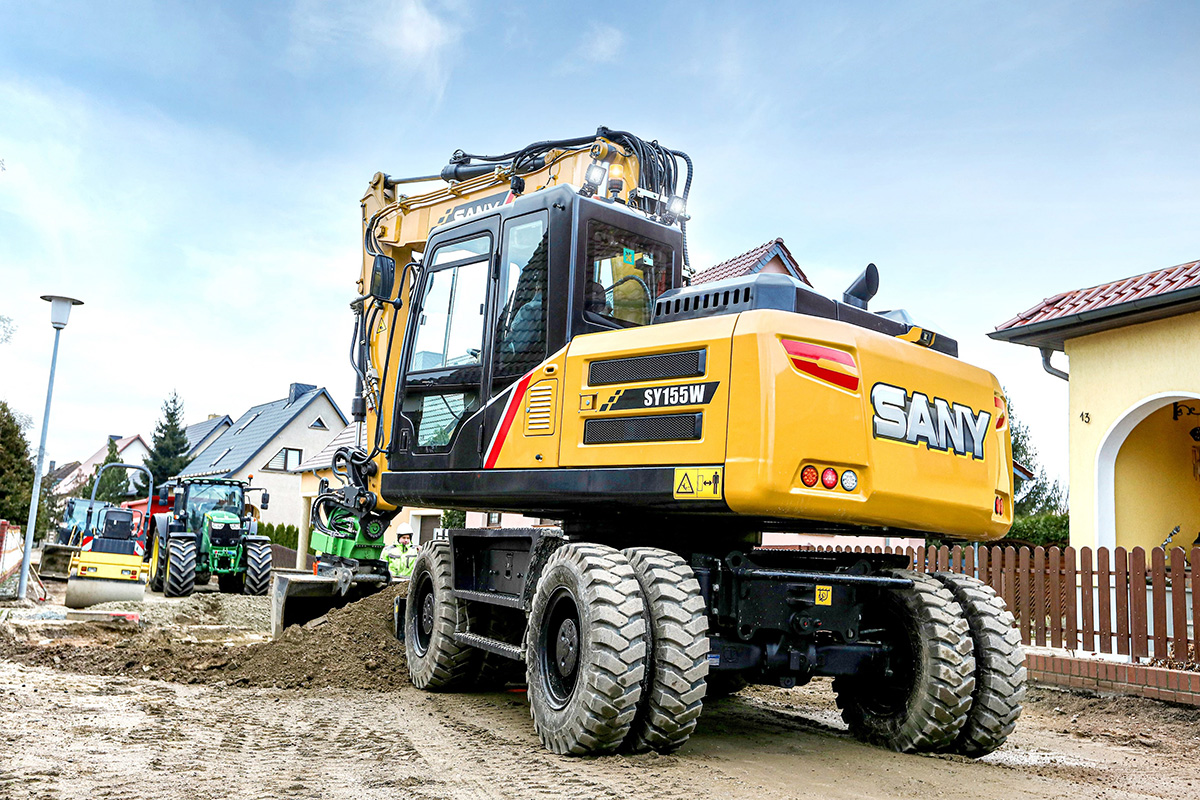 SANY has revealed plans to give a UK debut to the SY155W wheeled excavator at this year's Hillhead exhibition.
This 16-tonne digger has been in Europe for two years but has been upgraded with rear stabilisers and a front dozer blade to suit the UK market.
Joining the SY155W on the SANY stand will be the recently launched SY390H, which was unveiled for the first time at ScotPlant earlier this year. Boasting components such as a Cummins L9 Stage V engine and Kawasaki pumps, this 40-tonne tracked excavator is said to offer fuel savings of up to 42% over the outgoing SY365C model.
Other machines on show will include the SY215C, the SY80U and the SY26U and SY18C from SANY's range of mini-excavators.
The SANY SY500H crawler excavator will be working in the quarry face demonstration area across the three days. This 50-tonne Stage V machine is the largest excavator in the SANY UK range.
Leigh Harris, business development director, said, "Hillhead will be another first for SANY UK & Ireland this year and the team are really excited to meet with new and existing customers during the show. The quarry provides a spectacular backdrop and we have a great range of SANY excavators on display as well as in the demonstration area. It's going to be a great show!"