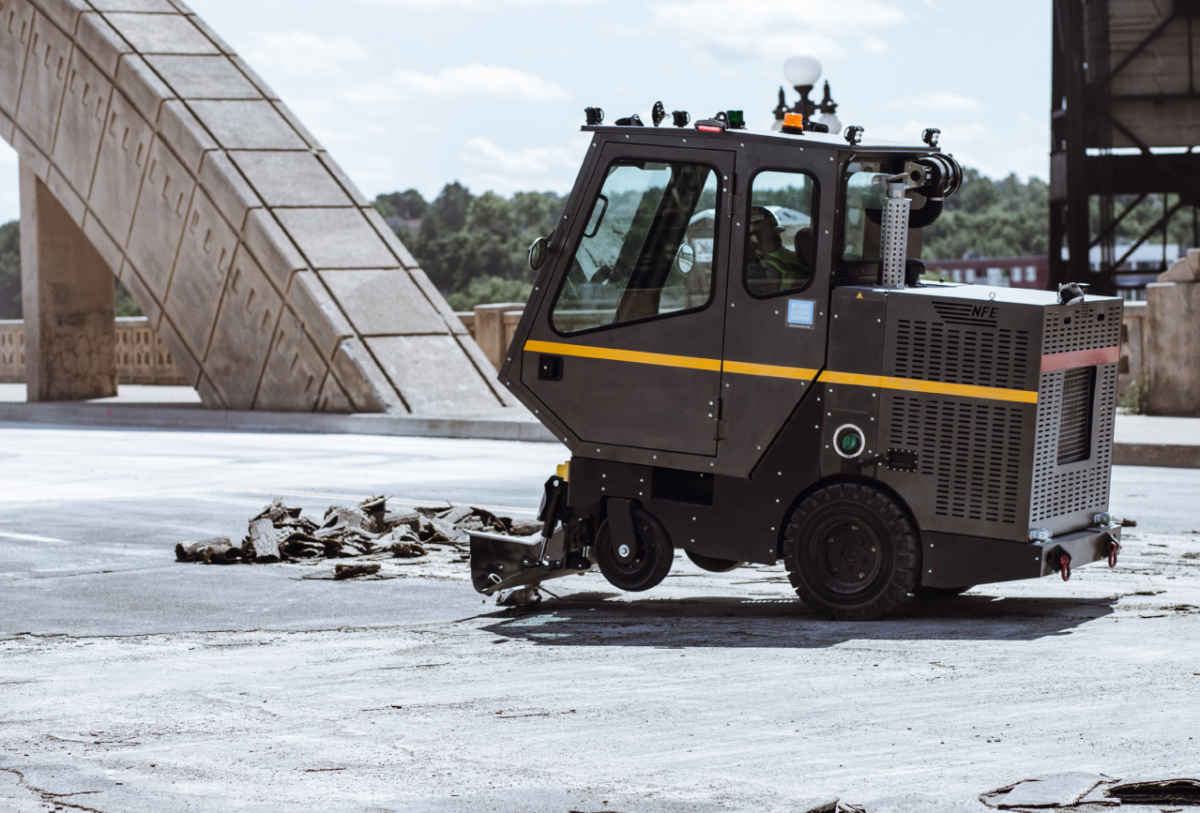 SURFACE preparation specialist National Flooring Equipment has released a new ride-in scraper designed to provide contractors with 'efficient' floor preparation equipment for outdoor applications.
The Viking is designed for use in large-scale projects such as roadways, bridge decks and airport runways. The 5,700 lbs scraper is built for the removal of tough applications including asphalt, waterproof membranes, and sport court material.
Powered by 49.5 HP turbo diesel and featuring three blade holders, operators can use a combination of one, two or three tools that can be adjusted to any angle to remove well-bonded materials.
National Flooring Equipment said that, traditionally, surface preparation work in outdoor applications has been dependent on factors such as weather and daylight. To increase uptime, the Viking boasts an enclosed cab with heating and air conditioning, headlights and windshield wipers. It also has a digital display, rear-view camera and light safety curtain.
"We began developing the Viking after being approached by the UK highways industry to help find a more efficient method to scrape bridge decks," said Nick White, sales director EMEA at National Flooring Equipment. "Contractors found that the traditional method was noisy, dusty and aggressive — they must be careful to remove as little concrete as possible and this is not always possible using traditional methods.
"By developing a powerful, yet agile, ride-on scraper like the Viking, contractors can safely and quickly remove material with less strain on the bridge and its joints."