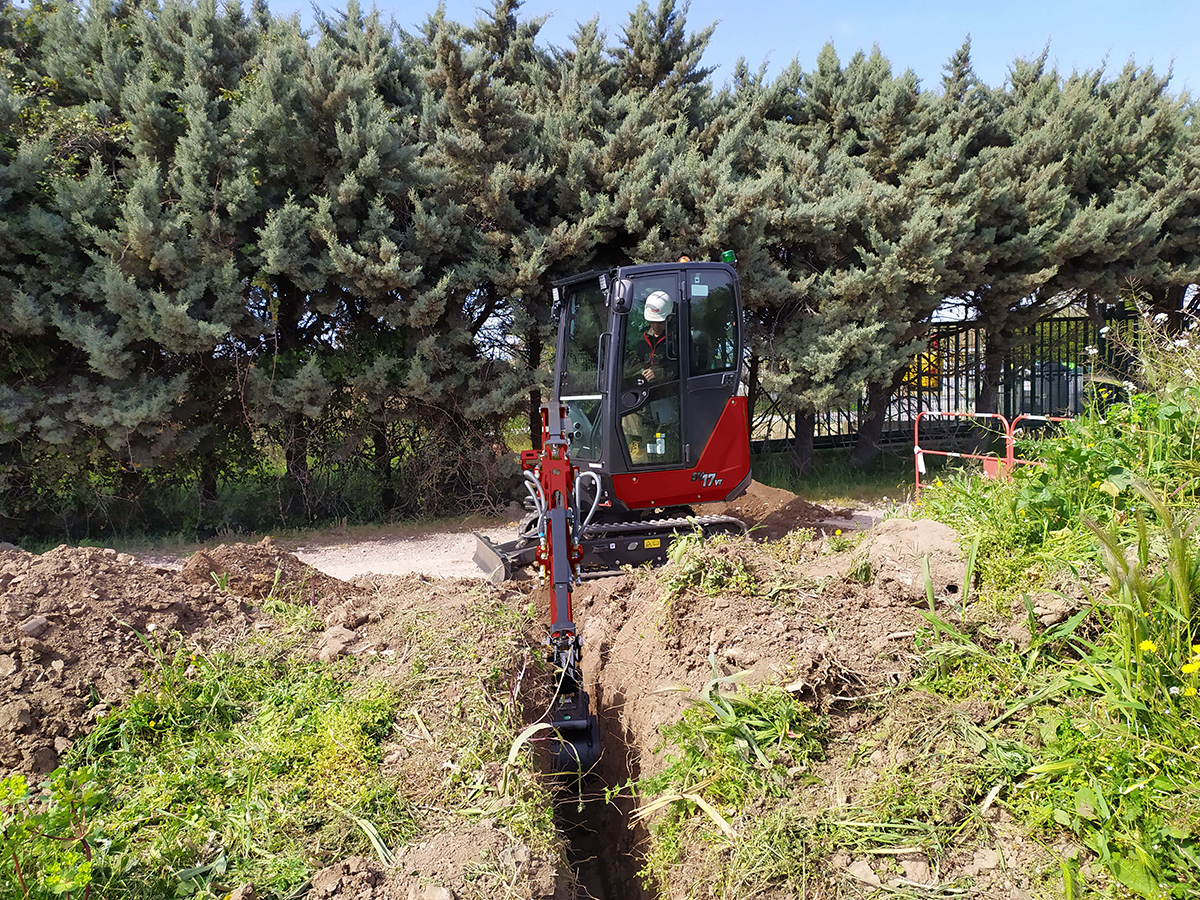 YANMAR has announced plans to showcase a number of its latest models at this year's Hillhead exhibition.
The manufacturer's line-up will include a SV17VT mini-excavator, boasting a Stage V-compliant three-cylinder indirect injection engine from Yanmar's TNV series and a hydraulically-adjustable undercarriage. The 1,700kg machine is described as 'perfect' for trenching and landscaping work in tight urban areas or at residential properties.
Also in display will be a B95W, said to be 'ideal' for heavy load lifting and precise placement in construction, infrastructure development, agriculture and landscaping applications. With four independent hydraulic circuits, the Stage V-compliant wheeled excavator achieves a digging force of 53.2kN (arm) and 42.6kN (bucket), with dig depths of up to 4,100-4,300mm and a maximum reach of 7,570-7,740mm, depending on specification.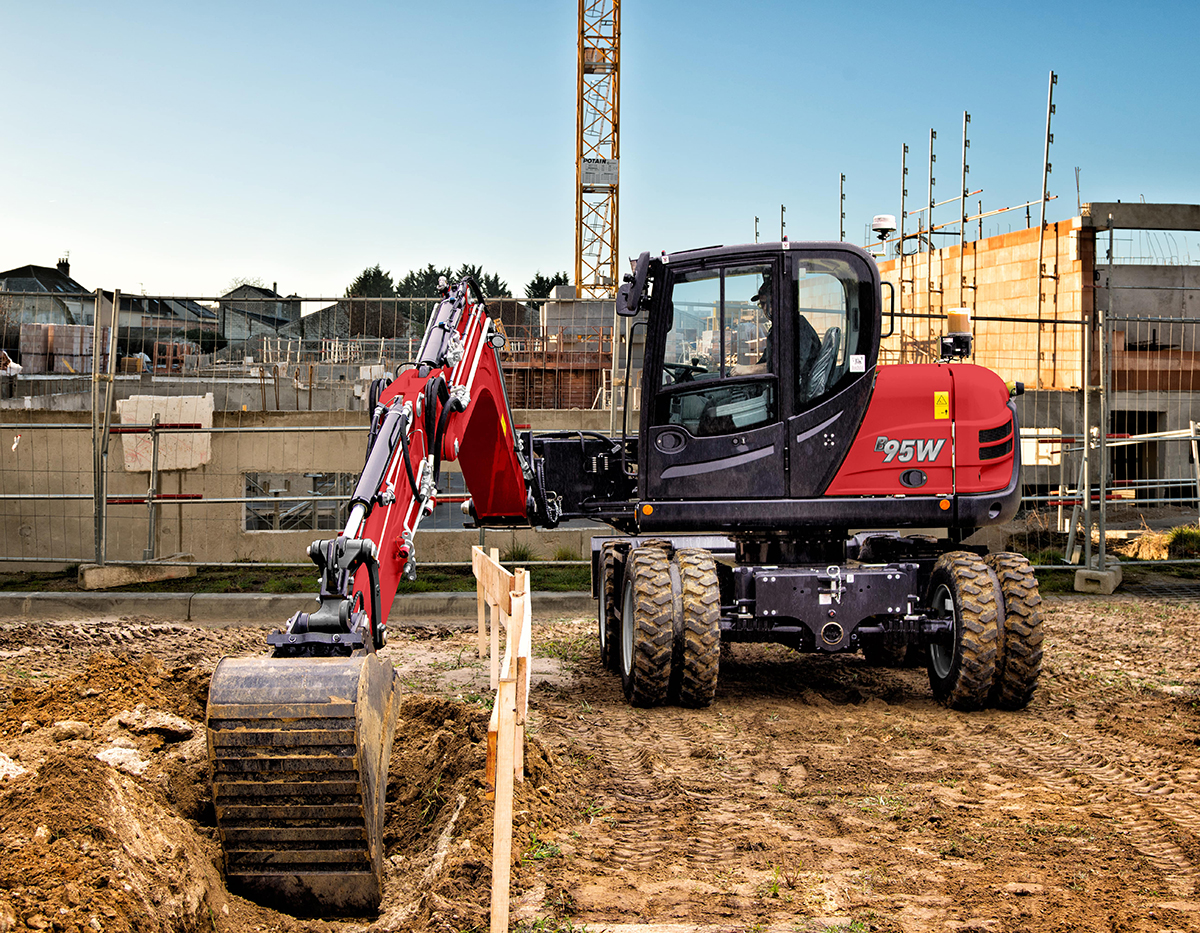 A ViO82 compact zero tail-swing midi excavator will also make an appearance. Powered by a Yanmar 4TNV98C-WBV1 3.3-litre, four-cylinder, water-cooled diesel engine, the firm said operators benefit from 241Nm (178ftlb) torque, 40.8kN digging force for the arm and 63.5kN on the bucket.
The V120 wheel loader will be at Hillhead. The model is suited to space-restricted sites, agricultural and landscaping applications and infrastructure developments. Powered by a 3.6-litre, four-cylinder turbocharged diesel engine (with DPF as standard), the V120 is EU Stage V-compliant. The engine delivers 101hp at 2,000rpm and 410Nm of torque at 1,600rpm.
Yanmar will also be showing a C50R-5A tracked carrier, which can carry loads of up to 3,800kg. With a width of 2.2m, length of 4.54m and ability to turn 360 degrees on the spot in seven seconds, the manufacturer describes the product as a 'true class leader'.
David Cockayne, UK area sales manager (south) at Yanmar Compact Equipment EMEA, said, "Hillhead is a key date in the construction industry calendar. We're looking forward to attending the exhibition and showcasing some of our latest models – all finished in our striking Yanmar 'Premium Red' livery.
"Going back to Hillhead Quarry after the disruptions of the Covid-19 pandemic will provide the perfect opportunity to engage with thousands of industry professionals and showcase what makes Yanmar a global leader in the compact equipment sector."