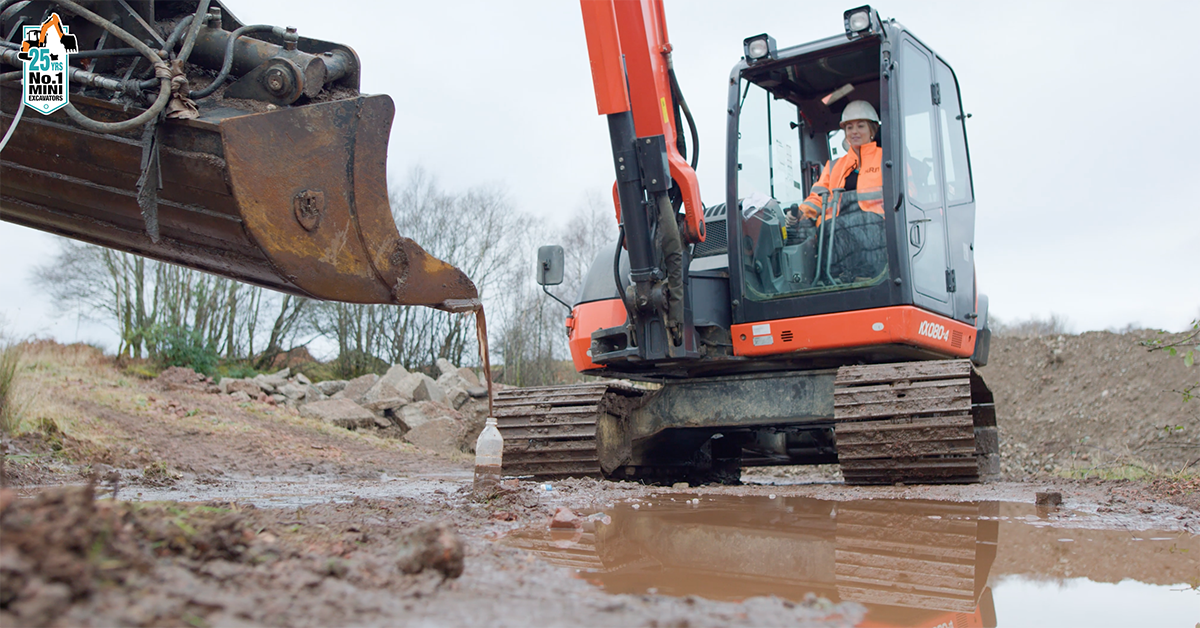 KUBOTA UK is challenging operators to put their skills to the test as part of the celebrations to mark 25 years as the country's biggest selling mini-excavator manufacturer.
The #Kubota25Challenge invites operators to submit a short video of themselves showing off their excavator skills, with Amy Underwood, aka The Digger Girl, filming her own example to inspire entries.
Entry is open until June 30, with videos to be submitted via direct message on Kubota's Facebook and Twitter social channels.
Kubota UK said operators should ensure videos are in line with manufacturer guidelines and safe working practices.
Rob White – divisional manager, construction at Kubota UK, said, "We can't wait to put operators across the UK and Ireland to the test this summer with our #Kubota25Challenge. We know there are some highly skilled operators working on sites nationwide, so are confident that the competition is going to be fierce.
"Whether it's dunking a basketball or taking the top of a bottle, we want operators to let their skills do the talking and show us what they're made of."
A final shortlist of entries will be revealed in July with the public deciding the winner via voting across social media. The overall winning entry will receive a Makita radio and Kubota merchandise bundle.
For more information, visit:https://bit.ly/Kubota-ChallengeTCs