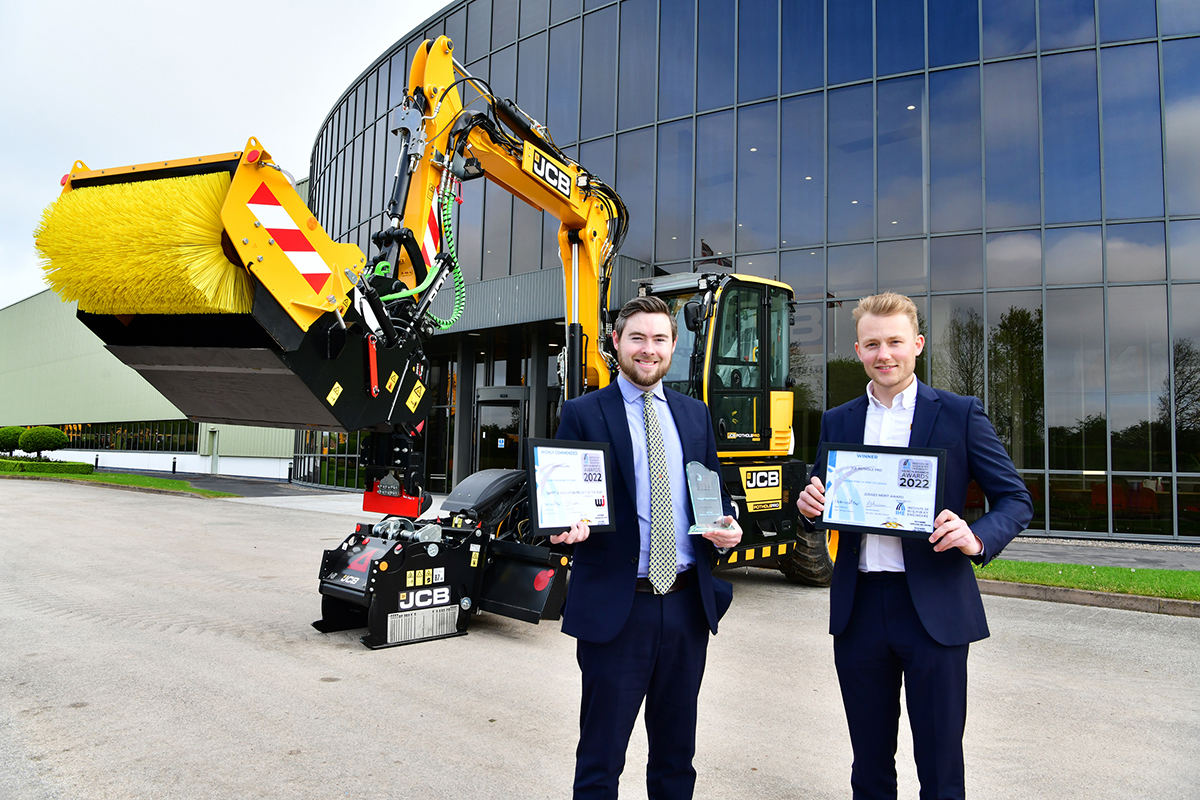 STOKE-on-Trent City Council's use of new JCB technology to fix potholes 'quickly and permanently' has been rewarded with two industry accolades.
JCB and Stoke-on-Trent City Council won the Judges Merit Award and were also highly commended in the Safety and Innovation Project of The Year category at the annual Institute of Highways Engineering (IHE) Mercia Branch awards.
JCB revealed that the Pothole Pro machine has been deployed on streets across the city and has completed more than three years worth of pothole repairs in just four months.
Ben Rawding, JCB Pothole Pro manager, said, "We are thrilled that the Pothole Pro has won these prestigious awards. Our work with the council is already having a very positive impact on improving the city's road network, meaning more maintenance can be carried out more quickly, improving road safety for all road users."
In awarding the Merit Award, the judges said the high quality and innovation of the Pothole Pro meant the machine deserved special recognition. They said the innovative use of machinery to carry out multiple functions and tasks offered improved safety, while enhancing the experience of all road users during works.
Stoke-on-Trent City councillor Daniel Jellyman, cabinet member for regeneration, infrastructure and heritage, added, "JCB is one of our area's most innovative businesses, and our highways teams have been working hand-in-hand to trial this brand-new machine on our city's streets. It is a partnership that is reaping rewards. These awards are further recognition of the industry-leading significance of this work."