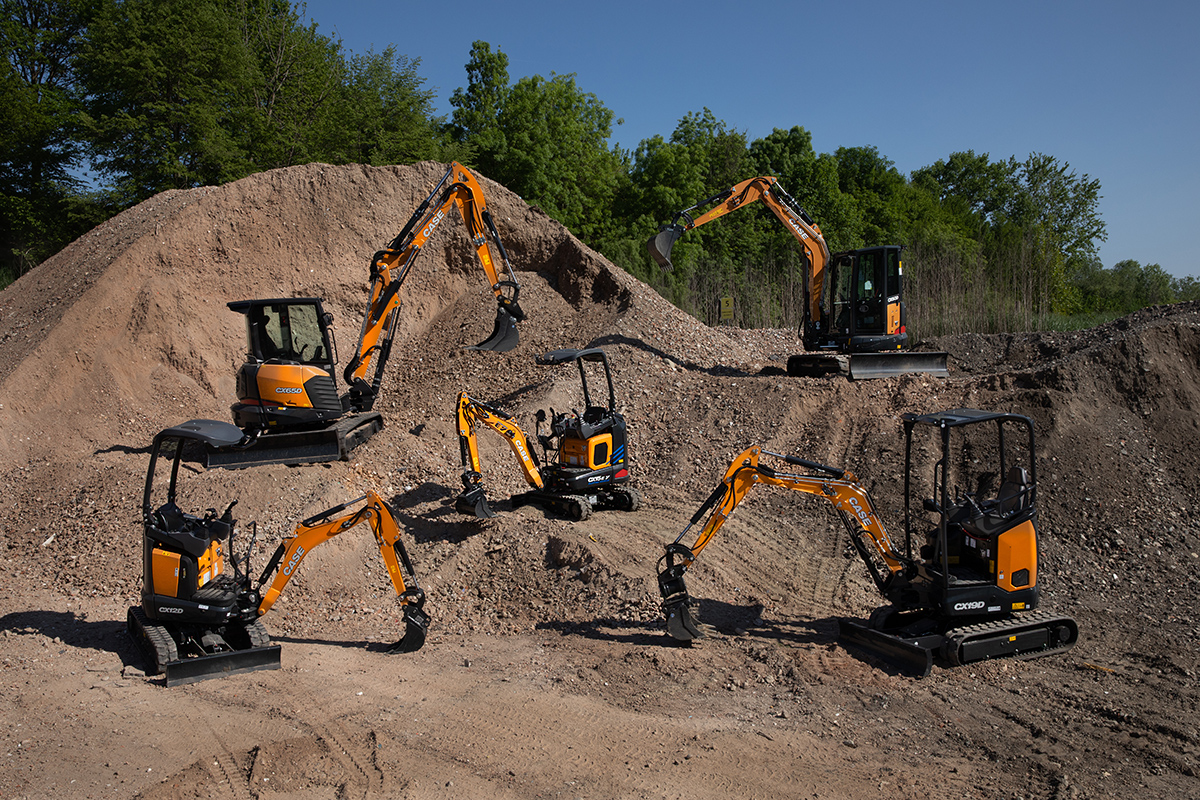 CASE Construction Equipment has revealed plans to include three models from the new E-Series crawler excavator range and seven machines from the new D-Series mini-excavator range at Hillhead 2022.
An SV-Series backhoe loader and G-Series Evolution wheel loader, both launched in 2021, will also take pride of place on the stand alongside a skid steer and compact track loader.
CASE will be celebrating the firm's 180th anniversary at the three-day exhibition.
Joseph O'Grady, business director northern Europe, CASE Construction Equipment, said, "We're excited to be at a live event where our customers and media partners can experience the E-Series crawler excavators, the SV-Series backhoe loader, the G-Series wheel loader and, launched last week, the D-Series mini-excavator range."
Hillhead visitors will see one of the largest E-Series models, the CX300E, in action in the quarry. Static displays include three E-Series crawler excavators; the CX130E, CX210E and CX250E.
For the first time in the UK, seven CASE D-Series mini-excavator models will make an appearance: CX12D, CX19D, CX25D, CX35D, CX50D, CX65TR and the CX15EV electric mini-digger.
Joseph O'Grady added, "Hillhead 2022 presents an opportunity for us to celebrate the continuation of CASE's 180 years of innovation with live demonstrations of our latest market-leading machines to customers and the media, alongside learning from CASE experts about the extensive aftermarket solutions that keep these machines in optimal condition."