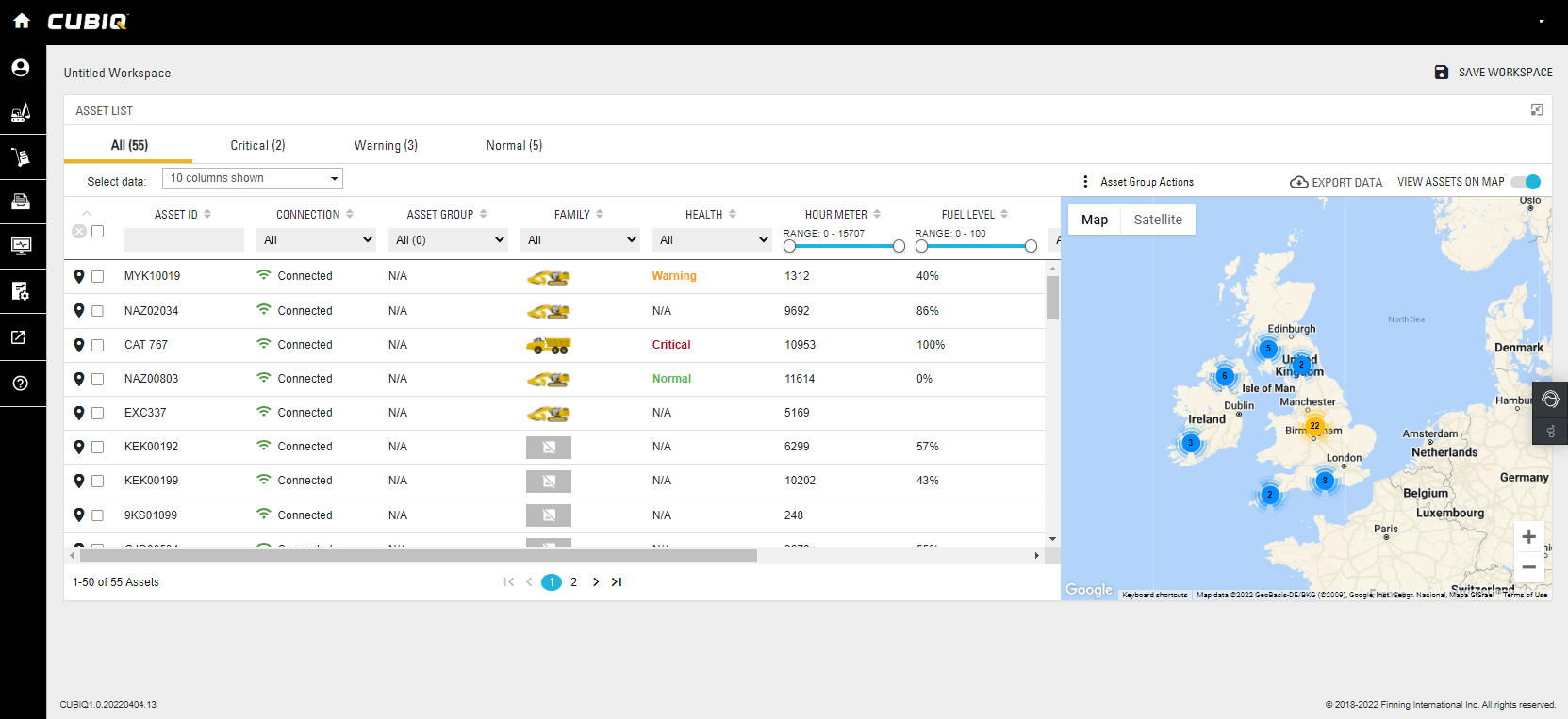 FINNING has announced it is rolling out a remote diagnostics programme after a trial resulted in a 'sharp rise' in engineers' first-time fix rates.
The Cat dealer revealed it has 14,000 connected machine assets operating across the UK. During the 12-week trial, the remote services team used diagnostics data to identify operational issues with the machines before they occurred. As a result, Finning said the team can now boast a 'significantly improved' first-time fix success rate with connected machines.
Because engineers can see what is going on within the machine and run a diagnosis remotely, they are able to ensure they have the correct parts to complete work during their first site visit. In some cases, Finning added that this advanced technology has meant a visit to a customer site isn't needed at all because the remote service team was able to fix the problem remotely.
Nikolaos Kakoudakis, Finning technology & remote services manager, said, "This advanced technology is transforming the way customers access our service expertise, providing us with the data to take our offering to another level. Eighty per cent asset availability is considered best in class and is the figure automotive breakdown companies quote for their roadside repairs, though in our case our customers may not even be aware of all the work being done in the background to keep their machines running.
"The challenge is in providing this across such a diverse product range. Our advanced technology can signal the condition of their machines, allowing us to prep the parts needed and organise an engineer site visit before the customer even makes a call.
"In some cases, if it's a software or configuration problem we may not even need to visit the customer at all and can get them up and running by sharing the screen and updating the software. This level of service is available to all customers, regardless of warranty or maintenance agreement they take out, and to customers with both new or used machinery saving them from costly failures and unplanned interruptions, and forms part of our global roadmap for service transformation through knowledge sharing across the group."