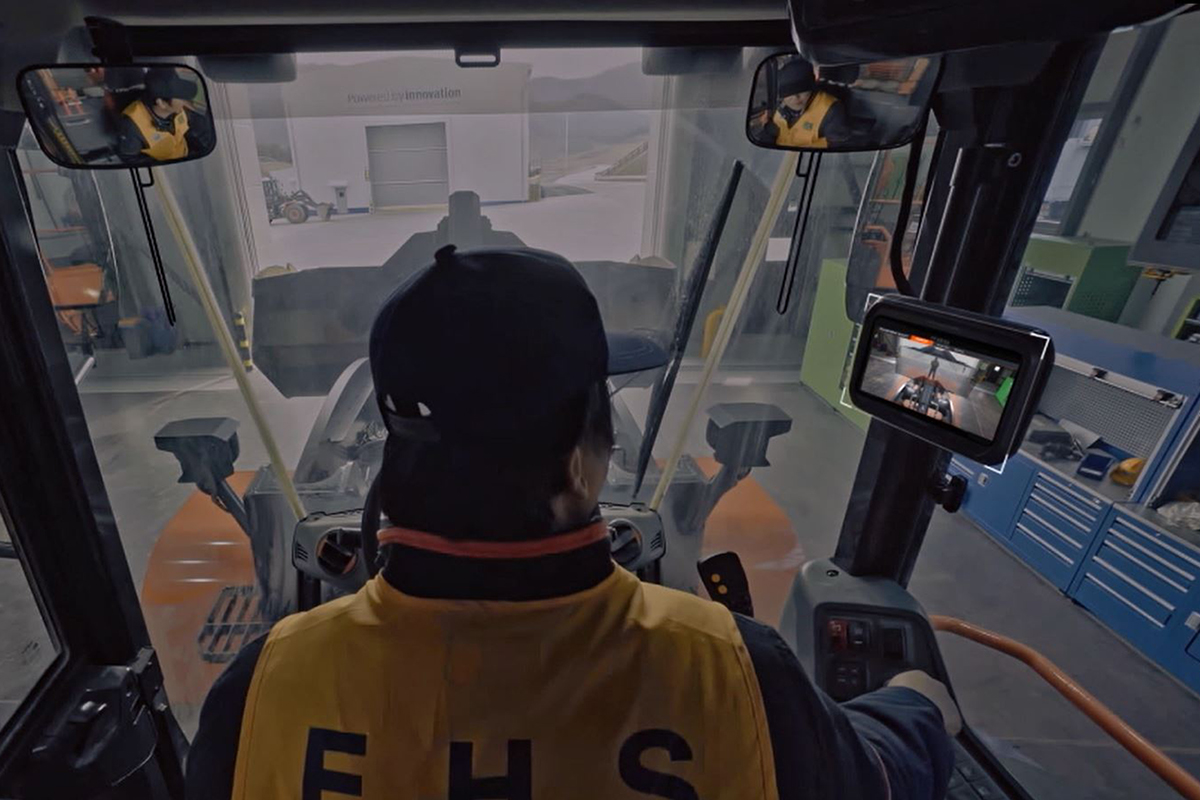 DOOSAN has announced that the firm's 'industry-first' transparent bucket system has won a top award in Europe.
The latest honour is the 'Coup de Coeur' – Jury's favourite – accolade, awarded by the jury of the Grands Prix Matériels Chantiers de France and DLR.
The transparent bucket is described as the first safety system of its type for wheel loaders. Due to the blind spots caused by buckets, the area in front of the machines is considered a potential risk area. The new device records images at the front of the loader using cameras placed at the top and bottom of the machine. Using a curved projection method, the system displays combined images in real time on a monitor installed in the cab.
With this monitor, Doosan explained that operators can check on screen what is happening in the blind spots. Another advantage is the increased working efficiency that a full view of the front of the machine offers.
Gilles Bendaoud, VP of sales & marketing for Doosan Infracore Europe, said, "As safety standards for machines and job sites continue to tighten around the world, sophisticated safety systems have become a key factor in the selection of a machine. We plan to continue to develop safety systems that protect both operators and personnel working around the machines. We look forward to being at the forefront of promoting safer and accident-free work sites."
Doosan Infracore said it is the first company in the world to develop and apply a front loading function with a transparent bucket and a full vision system for construction machines. This innovation is protected by several patents in Korea, North America, Europe and China.