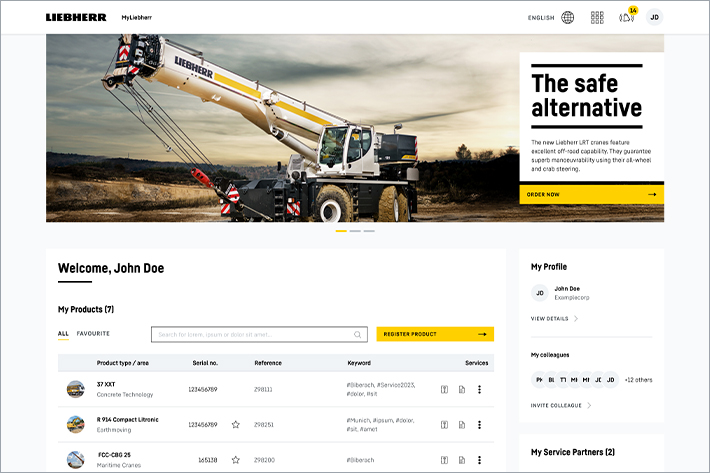 LIEBHERR has announced that the homepage of the MyLiebherr online portal has a fresh look.
The portal provides customers with access to information and services and is available for products ranging from construction machines through to material handling technology and components for cranes.
The redesign of the MyLiebherr homepage is described as marking the start of a new phase in the further development of the portal.
Liebherr explained special attention was paid to user-friendliness, with the key areas 'now combined and clearly structured'. This means users can see all their products at a glance and can skip directly to the 'Personal data' and 'Business relationships' areas.
All licence managers and administrators of a company are now displayed to the user with their respective contact details. With the new pop-up windows, users also receive feedback on error messages or information about the status of requests.
In the 'Address Book' section, company administrators can now create and manage addresses that are available either to themselves or all users of their company. For orders, the appropriate delivery address can be selected directly without having to enter it again each time.
In the 'Products' section, there is an option to store keywords for each machine. Products be assigned to corresponding topic clusters, enabling them to be found more quickly.
Liebherr added that, in the coming months, 'numerous' new features for MyLiebherr will be gradually rolled out.