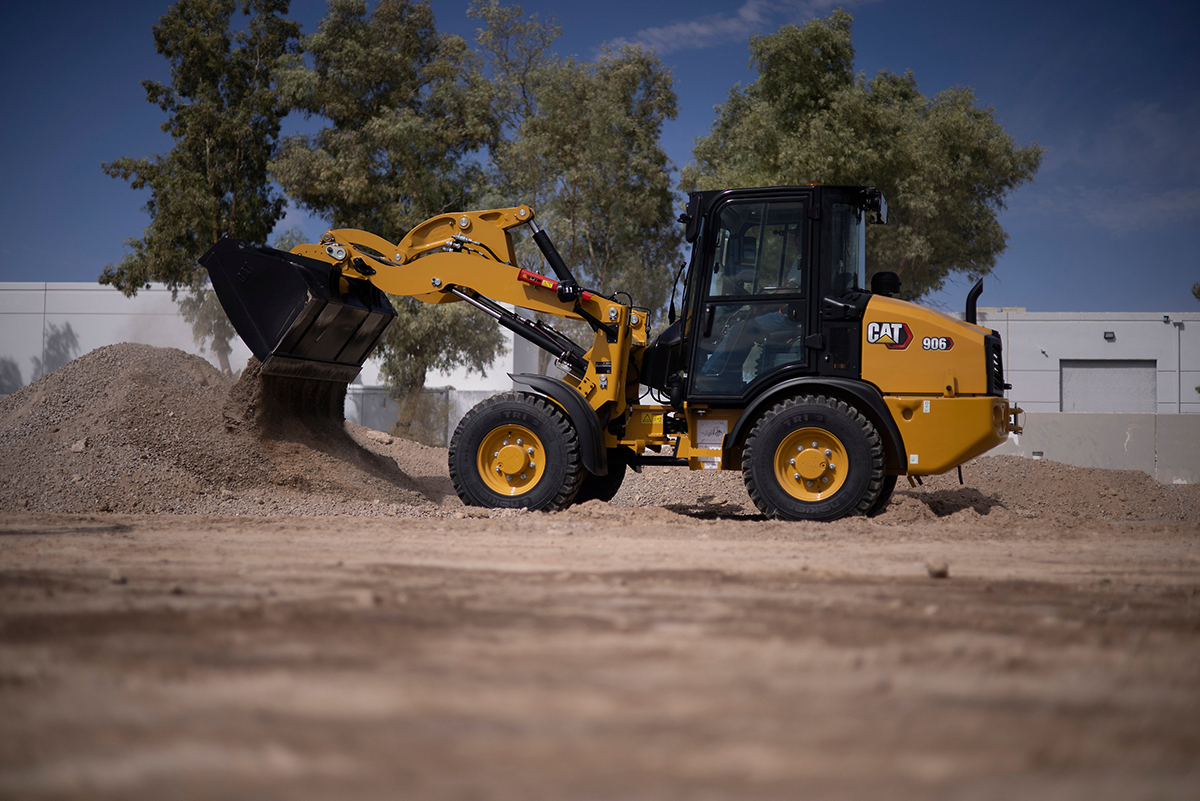 CAT has announced the launch of the Next Generation 906, 907, and 908 wheel loaders, which build on the manufacturer's M-Series compact models.
The new machines have a reengineered operator's station, which Cat explained leverages exclusive technologies to improve the operator experience. Featuring the new Cat C2.8 engine, the upgraded drive and powertrain are said to deliver faster roading speeds and drive train performance. The hydraulics and structures have also been overhauled.
The new sealed and pressurised cab maintains previous design functional aspects like raised floor pedals and two doors. Visibility has been aided with larger standard side mirrors, optional parabolic lens electric and heated mirrors, and front and rear camera options. Cat added that new single-piece front and rear windshields offer 60% better wiper coverage.
A multi-function joystick controls travel direction and speed, proportional auxiliary flow, differential lock, and constant hydraulic flow without operators removing their hand from the joystick. Like larger Cat wheel loaders, companies will be able to choose from a range of seats, including a new premium heated and ventilated option.
In-cab-programmable kickouts with high-definition rotary sensors mounted to the loader arms have been added to better protect operators from unwanted shock and vibration due to buckets striking the ground and/or hitting dump stops at max height.
At the heart of the new cab design is the Next Generation control monitor, which offers a range of real-time machine operating information, Cat explained. It allows operators to configure hydrostatic transmission response, auto engine idle shutdown and a utility powertrain mode.
The Cat C2.8 engine delivers the same 55.7-kW (74-hp) gross power as the previous engine with 13% more torque. The engine meets EU Stage V emission standards with alternative emissions packages available.
When working in dusty environments, the new reversing-fan option helps keep cooling cores clean.
An optional Cat 908 high-lift configuration is available, described as 'perfect' for customers operating in agricultural, industrial and waste markets. When combined with the reversing fan option, Cat said the high-lift configuration offers farmers increased 'efficiency and reliability'.