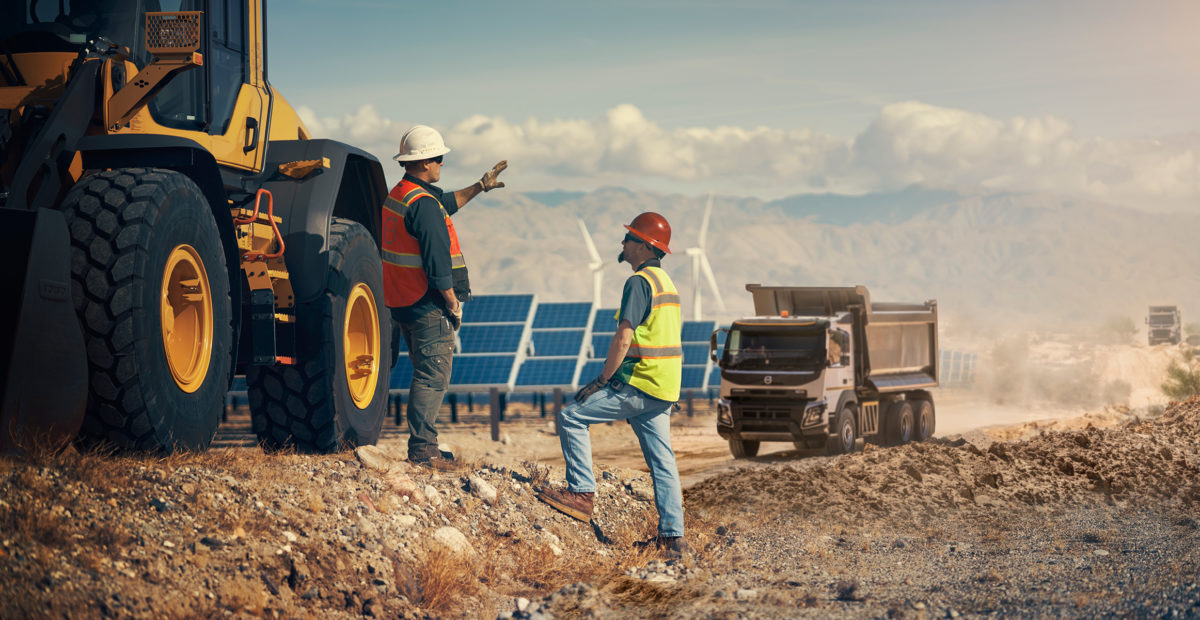 VOLVO Construction Equipment has announced it is making it easier for customers to reduce their carbon footprint via personalised plans.
The manufacturer revealed it has developed a 'step-by-step' approach with its CO2 Reduction Program, in acknowledgement of the fact there is no 'one-size-fits-all' solution and every customer's business is different.
Niklas Nillroth, head of sustainability and public affairs at Volvo CE, explained, "Climate change is one of the biggest challenges of our time, and one of the most important actions we can take is to help reduce our customers' emissions. It is vital to get everyone involved and make it easy to contribute as part of one's daily work. Every step on the path to net zero counts.
"The services we use have been built on decades of innovation here at Volvo CE, but now for the first time we are bringing them together in one cohesive program that can be individually tailored to best fit our customers' needs."
The CO2 Reduction Program is based on four steps. The first is Insights, whereby Volvo CE begins the process by understanding where the customer currently is in terms of carbon emissions and establishes a baseline to compare against.
The second is Analyse, which sees Volvo examining the customer's machine data and conduct a site study to understand how the material flow, fleet composition, and operator behaviour affects the emissions on their site(s). Volvo then illustrates where improvements can be made.
The third step is Improve where Volvo helps customers to implement actions.
The final stage is Sustain, where Volvo monitors the CO2 level over time to ensure the improvements reduce emissions and customers do not slip back into old habits. Volvo will also look for new ways to reduce emissions further in future.