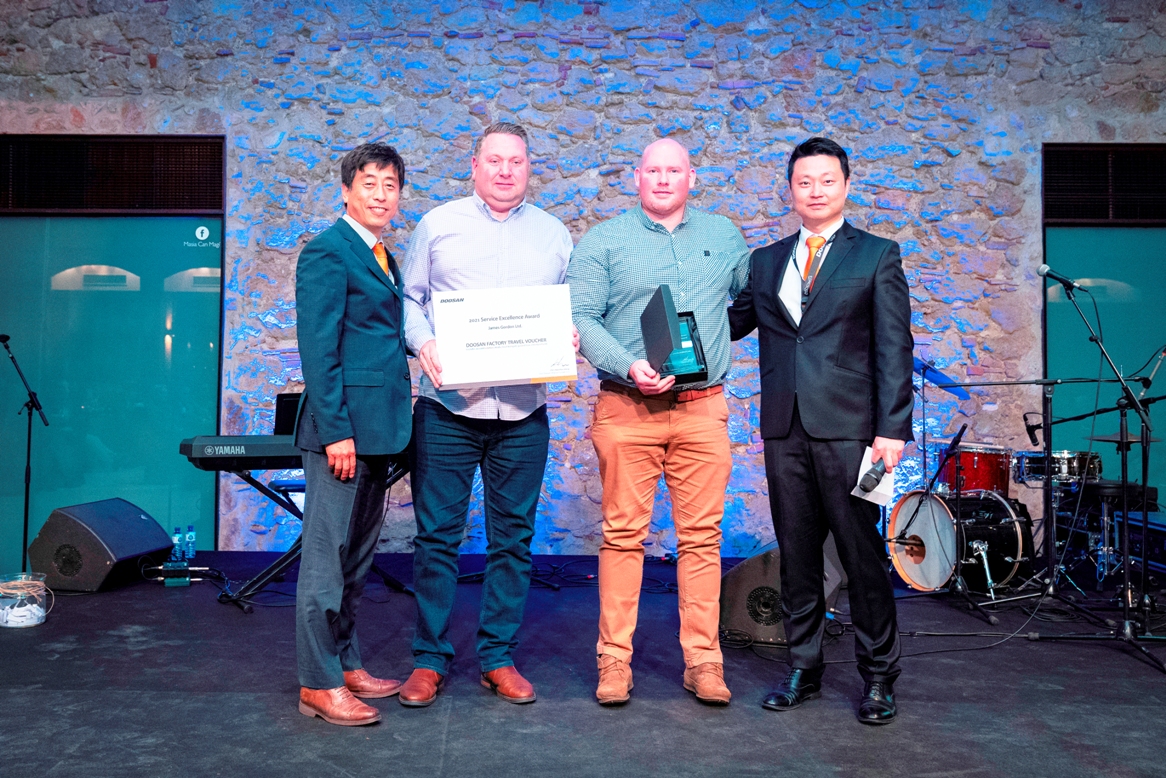 DOOSAN has hailed the success of its European dealer conference, which was held earlier this month in Barcelona under the theme of UNITE 2022.
The event attracted 182 attendees, 134 of which were Doosan European dealers from 22 countries.
Castle Douglas-based dealer James Gordon UK picked up an award for service excellence at the event.
Among the attendees were members of the Hyundai Doosan Infracore executive team from Korea, as well as managers from various areas of the company.
Mr Seunghyun Oh, CEO of Hyundai Doosan Infracore, opened the day with a keynote speech in which he spoke about the company's achievements, product portfolio, product quality, opportunities, and new technologies for the future.
Mr Oh also described the global market outlook and the strategic direction of the company. He confirmed the record market share in Doosan's markets including wheel loaders and crawler excavators, with record sales in 2021.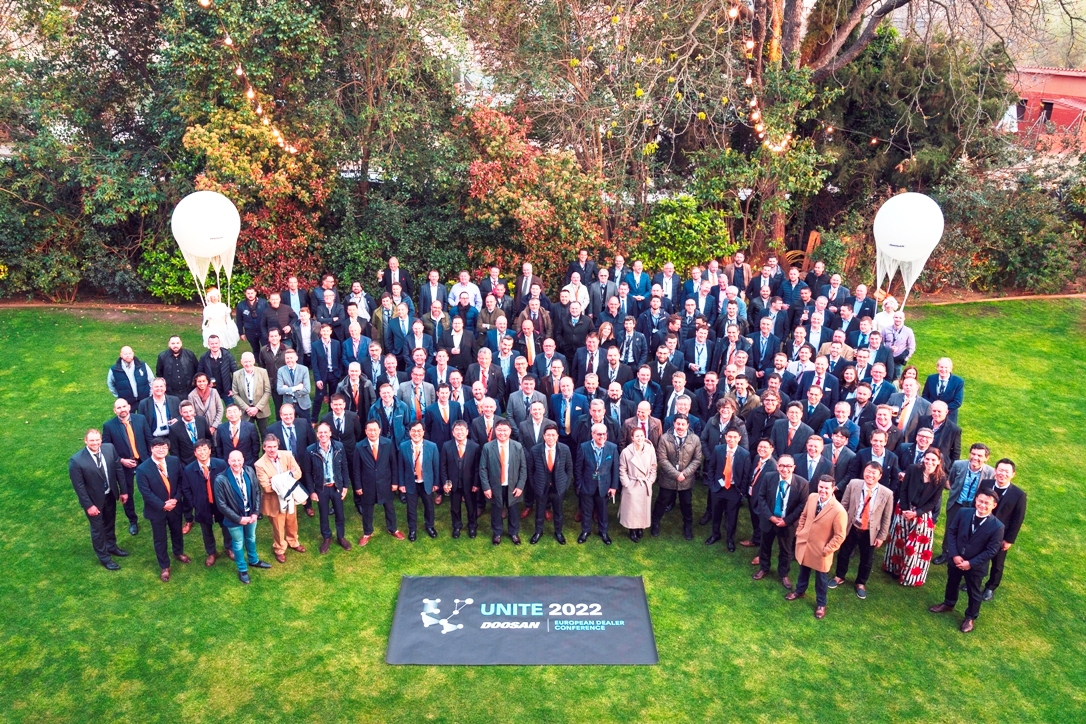 Some of the dealers made presentations about their trajectory and growth, sharing their experiences with the audience. This was followed by a panel discussion, break-out working sessions, a gala dinner, and team-building entertainment activities. Several performance awards were announced at the dinner.
Under the UNITE 2022 theme, Doosan revealed that the presentations showed that the participants were all united by their passion for construction equipment and the Doosan brand.
The conference also emphasised the company's slogan, 'Powered by Innovation', and confirmed health, safety and the environment as the number one management priority.
In lieu of corporate gifts for attendees, Doosan decided instead to make a donation to Médecins Sans Frontières/Doctors Without Borders (MSF), the international medical humanitarian organisation which is working to deliver emergency medical aid to people still in Ukraine, as well as those seeking safety in neighbouring countries.