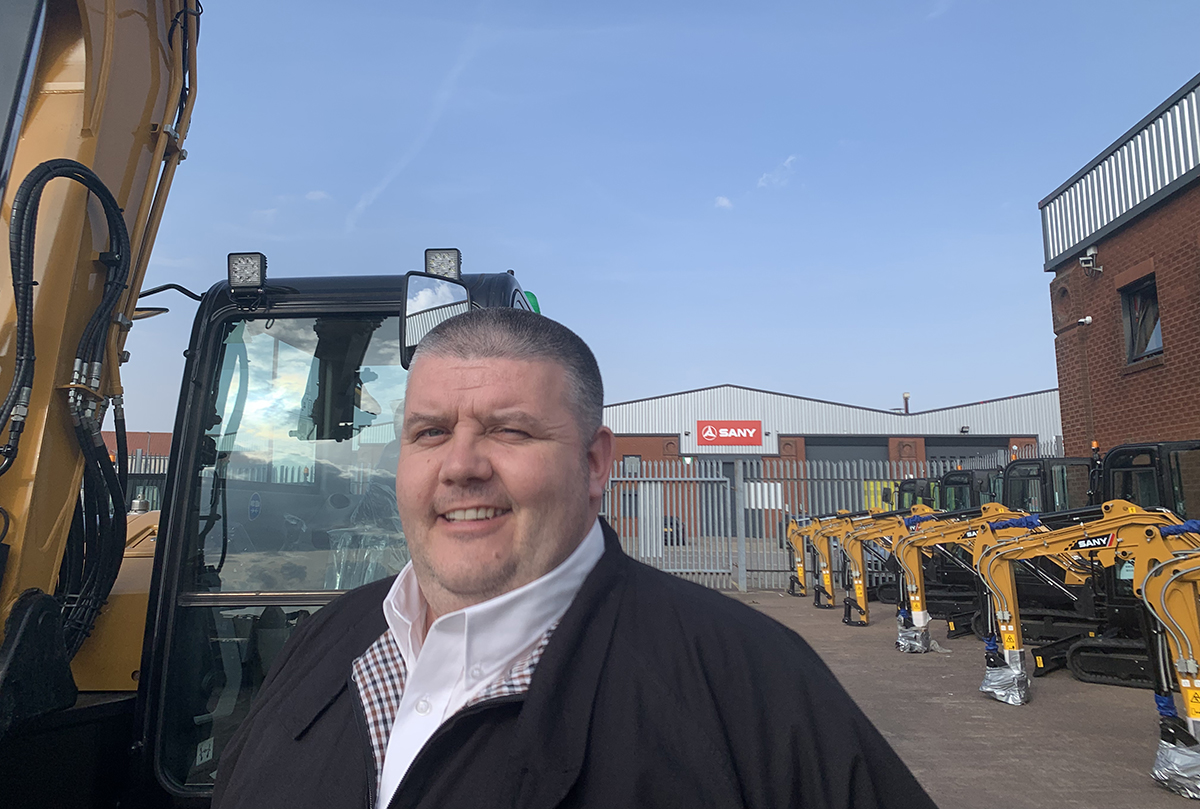 BRIAN McGrane has been appointed senior sales manager for SANY heavy machinery in Scotland.
He's joined the manufacturer from Liebherr, telling Project Plant that the opportunity to help grow a business which is still relatively new to the Scottish market was one which appealed hugely to him.
"After 12 years at Liebherr as an area sales manager, I just felt that this was the perfect next role for my career," Brian explained. "I've been approached in the past many times by other manufacturers, OEMs and dealers and offered positions, but this position as the senior sales manager for SANY really interested me."
Brian admitted that, prior to doing his 'homework' on SANY, he didn't realise just how big the business was globally – or about the quality of the products.
"I've been extremely impressed with the build quality of the SANY excavators," Brian added. "The fact that we offer a five-year warranty on the machines demonstrates our confidence in the product.
"Two of the main selling features of the product are robustness and reliability. In Scotland, the ground's a bit harder and operating conditions can be a little tougher. There's more remoteness of machine location as well. That makes the SANY excavator an ideal investment for the Scottish market."
Brian revealed he's been majorly impressed by SANY's ambitions for Scotland and the UK as a whole, citing the 'huge potential' to increase market share. With SANY not currently experiencing some of the supply issues which have plagued other manufacturers, he believes the conditions are ripe for customers to try something different.
"Feedback from customers has been excellent," he added. "We've had a lot of customers who have come back and bought more machines after their initial investments.
"Customers can be very loyal to their existing brands. However, I believe in Scotland the majority of customers will give you the opportunity to show what you have and what you can offer for their business.
"With the way things are right now with lead times, we've got the huge benefit of having machines in stock and more coming into stock, which a lot of other suppliers haven't got. This gives potential customers a fantastic opportunity to try a new brand of machine."
Brian believes the upcoming ScotPlant exhibition is the perfect opportunity to introduce the SANY product range to a whole raft of potential new customers and make them aware of what they have to offer.
"ScotPlant is a springboard for us to put our flag in the ground and let everybody know that we're here – and here to stay – to support businesses in Scotland. It's about being in front of as many customers as we can, letting them know that we're here for a long time and that quality changes the world."