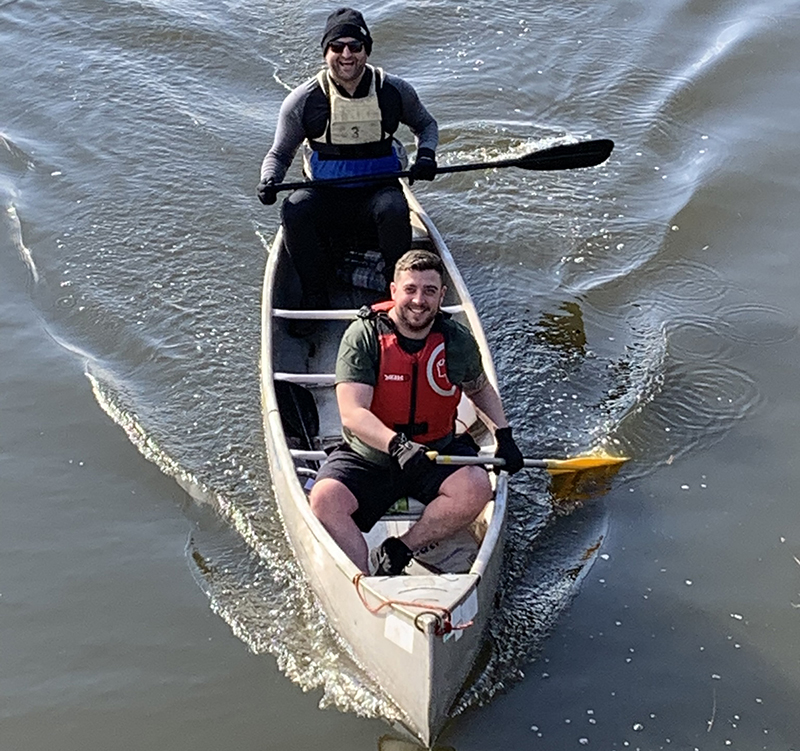 GGR Group marketers Daniel Ezzatvar and Marc Pogorzelec recently embarked on a 25-mile charity canoe challenge, raising over £1,000 for Age UK Lancashire in the process.
The duo, who are based at the lifting solutions specialist's Oldham HQ, were joined by nine other teams who travelled from Preston to Lancaster in a two-man canoe. The event has raised over £4,700 in total.
Marketing and special products director Daniel Ezzatvar said, "I have done this challenge twice before, albeit when I was younger and a lot fitter. Our main aim was to raise as much money as possible and on this occasion, we have surpassed all expectations.
"Once we saw that we were creeping up the fundraising leader board, we pulled out all the stops to get to the top. We couldn't have made this happen without the generous support of our professional networks, colleagues, family and friends."
Digital marketing manager Marc Pogorzelec added, "I am really happy that Dan asked me to join him in this year's challenge. I have been involved in many charity events in the past and although this was the most challenging, it has been one of the most rewarding.
"To see so many of our friends, family and colleagues at GGR Group get behind us to raise over thousand pounds has been incredible. I would like to also express my thanks for the support."
To donate, visit www.givepenny.com/danielezzatvar_canoe_challenge_2022