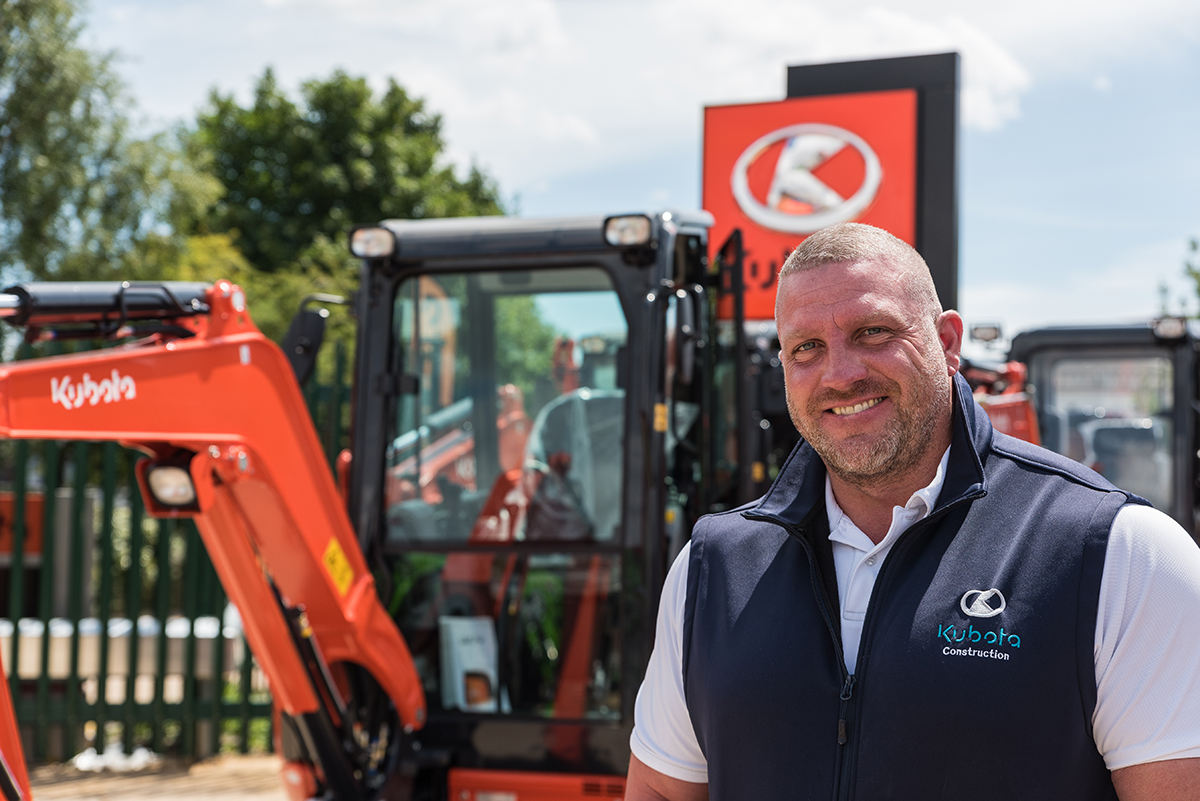 KUBOTA is this year celebrating its 25th anniversary as the UK and Ireland's 'number one supplier' of mini-excavators. A whole year of activities to mark the milestone is planned, including an operator challenge, industry roundtables, and charity fundraisers.
Geoff Smith, dealer manager for Kubota UK's construction division, recently told Project Plant how the business is helping customers with more environmentally friendly products, the value of innovation, and the role the Scottish market has played in the firm's success.
Q) WHAT IS YOUR BACKGROUND AND HOW DID YOU BREAK INTO THE PLANT INDUSTRY?
A) I started my career not in construction, but in agricultural engineering, working as a service engineer at a leading ag dealership where I worked on combines and high horsepower tractors.
It was actually during my time there that I became acquainted with Kubota as it was part of the dealer's franchise and decided to make the leap to work for a manufacturer.
Q) WHEN DID YOU JOIN KUBOTA UK AND WHAT DOES YOUR CURRENT ROLE COMPRISE OF?
A) I joined Kubota back in 2000 working in the service department where I became construction technical support for the UK.
Now as a dealer manager for Kubota construction sales department, I look after nine CE dealerships across the south of the UK. In this role, I act as a principal point of contact for dealers in the region, supporting on everything from new product launches and customer visits, to forecasting for the year ahead.
After two years of Covid-enforced home working, it's great to get back out on the road, meeting with our dealers and their end customers.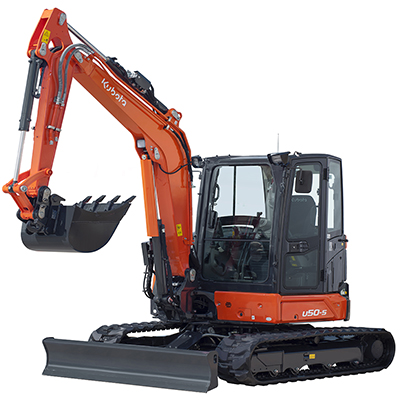 Q) WHAT ARE SOME OF THE BIGGEST CHALLENGES AND OPPORTUNITIES FACING THE CONSTRUCTION PLANT SECTOR?
A) The impact of Covid continues to be felt throughout the sector, not least in the ongoing logistics issues resulting in a constraint on machine supply. The biggest challenge manufacturers are facing is demand outstripping supply – an issue that looks yet to persist for at least the remainder of this year.
That demand is being driven by a ramping up of construction activity nationwide, be it via major infrastructure projects, such as HS2, or thousands of new homes and utilities.
Q) HOW IS KUBOTA CELEBRATING ITS 25TH ANNIVERSARY AS THE UK AND IRELAND'S TOP MANUFACTURER OF MINI-EXCAVATORS AND HOW DO YOU ENSURE YOU RETAIN THAT STATUS?
A) We're going all out to celebrate 25 years at the top! We really wanted to include our dealer network in the celebrations, so you'll be seeing lots of material across the year that really explains how our dealers have helped us reach this milestone.
A key part of us maintaining our position as a market leader is because we've always applied a lot of attention to detail to ensure our products are of the highest quality possible. Coupled with our commitment to innovation, our mini-excavator range really sets the standard for that particular market.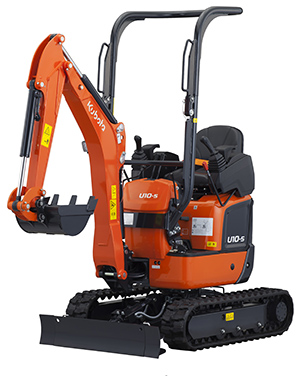 Q) HOW IMPORTANT HAS THE SCOTTISH MARKET BEEN TO KUBOTA'S SUCCESS?
A) Scotland is a vital region for Kubota UK. It's got such a varied spectrum of customer base, from traditional plant hire/construction right through to a thriving forestry industry which our machines are ideally suited to.
We have recently extended our dealer partnership with Scottish dealer group HRN, which significantly expands our coverage in the country.
Q) WITH SUSTAINABILITY COMING MORE TO THE FORE, WHAT CAN YOU TELL US ABOUT KUBOTA'S DRIVE TO PRODUCE MORE ENVIRONMENTALLY FRIENDLY EQUIPMENT?
A) Kubota has just unveiled a new sustainability brochure, which will help operators looking to opt for greener machinery.
What's more, all of our engines adhere to the very latest emission regulations and we now offer both an LPG 1.5-ton excavator and electric tracked carrier.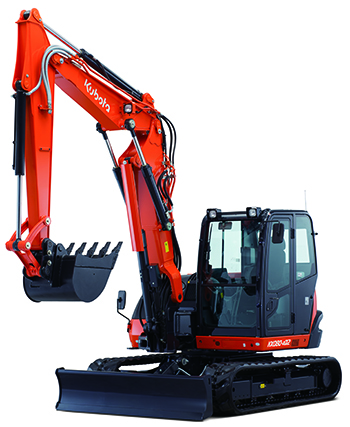 Q) WHAT'S THE BEST ADVICE YOU'VE EVER RECEIVED?
A) It would have to be some words of wisdom from a friend – 'if in doubt, don't'.
Q) ANY FUNNY ANECDOTES FROM YOUR CAREER?
A) I remember once I was at the Kubota factory in Germany with a colleague, carrying out a machine evaluation for a new excavator. The factory has an area outdoors where you can give prototypes a spin, so I was digging away while my colleague made a phone-call on the outskirts of the dig site.
It was the middle of winter so the ground was pretty waterlogged and I dumped mud from the bucket straight into a puddle – whilst my colleague was as safe distance from the machine, he ended well within range of the displaced muddy water in the puddle and the result was, as you can imagine, him getting a soaking!
Q) HOW DO YOU RELAX WHEN YOU'RE NOT WORKING?
A) I'm a big fan of field sports when the weather permits.