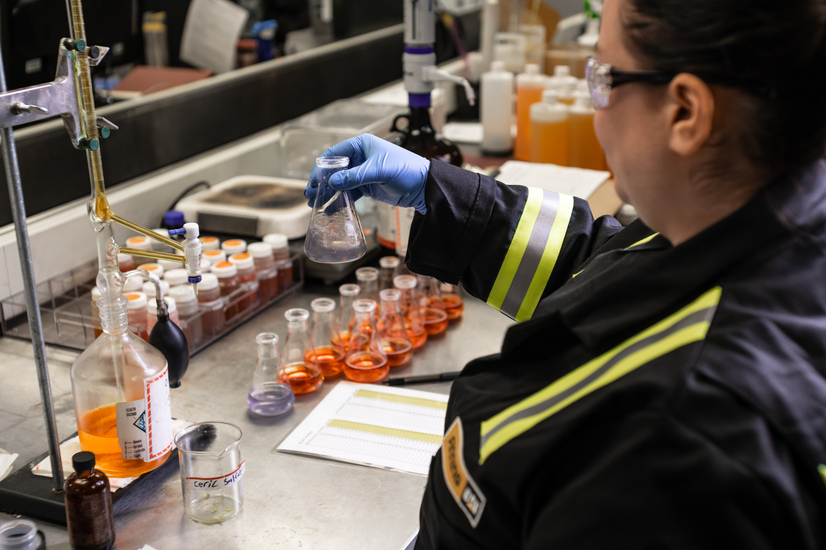 FINNING UK & Ireland has announced the launch of a fuel compliance kit to make taking fuel samples easier and help operators avoid penalties from HMRC in the wake of the changes around red diesel affecting the construction industry.
Contractors caught using the rebated fuel can face penalties equal to the duty avoided, be issued with fines of up to £250, or face seizure of machinery.
"We understand there will be a period where companies are switching over and removing red diesel from their machines and storage tanks," said Ian Burton, service development supervisor at Finning UK & Ireland. "We can help with this switchover by checking fuel for residual traces of red diesel using our fuel compliance kit.
"A sample bottle of fuel from each tank is sent to our specialist laboratory, tested, and used to confirm the quantity of red diesel present (above 1-2%), and if not, confirm that it meets government requirements. The fuel compliance kit is designed to make taking fuel samples simple for the company or operator, without the help of a service engineer."