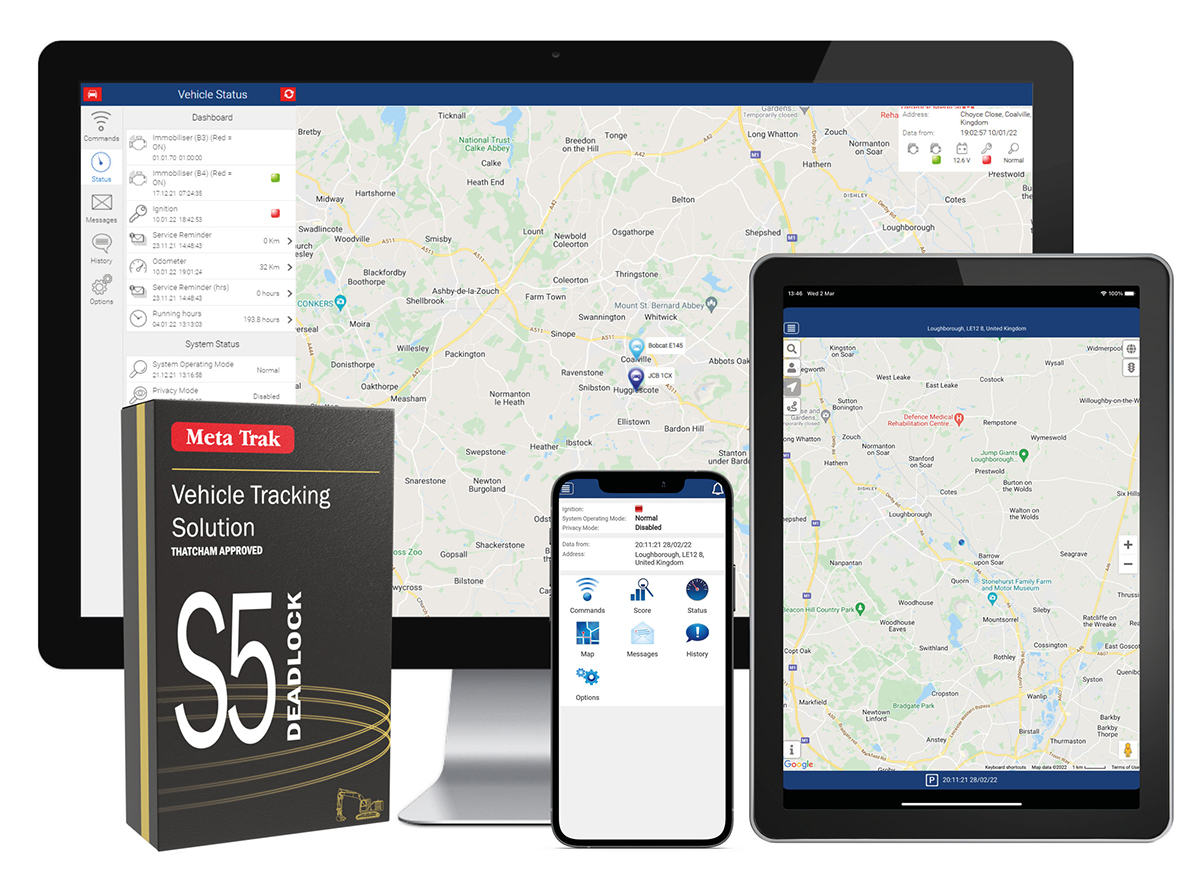 A tracking firm has revealed that plant thieves will face huge difficulties in disabling its covert security system – even in isolated sites that afford more time to infiltrate machinery.
The multi-layered, wireless, self-powered tracking system is the work of Meta Trak, a leading stolen vehicle tracking supplier, with Andy Archibald, head of telematics at the firm, telling Project Plant the technology is difficult for thieves to prepare for.
The aim, he explained, is to have 'multi-point security' so that the system cannot be overcome on discovery of just one part of it. "Quite often no one will be around in the areas these machines are stolen from," he explained. "They're often quite isolated. Thieves have a lot of time and that means layering the security."
Andy explained that, because the technology is not physically connected together, the components are located on different areas of the machine – including on undersides – with the devices not requiring line of sight to the sky to pick up GPS. That means thieves would have to locate each of the devices to ultimately disable the security solution.
He added that the placement of each device is down to the engineer installing it, with the firm encouraging its installers to change locations of the devices each time they fit on a machine they have already installed the technology on elsewhere – in a bid to ultimately keep the placement as random as possible.
Conceding that it would be naïve to say that anything couldn't be overcome with sufficient time, Andy said they have backed up the hardware with its Secure Operating Centre, which is a NSI Gold-accredited, Security Industry Authority (SIA)-approved and UKAS (ISO)-accredited 24/7 security service which responds to security breaches on users' sites.
"These professional standards enable direct access to (police) control rooms and often officers on the ground," he added. "So, when the police are actually out to locate a piece of machinery, we can have direct communications with them. Without those professional standards you wouldn't get that level of liaison with the police and it would almost certainly be treated as a lower priority."
Added to this is the accompanying Meta Trak app, which allows for the operational health – such as battery life and performance – of machinery to be monitored, as well as live tracking and instant alerts to the vehicle moving out of a set geo-fenced area. Further to this is the ability to remotely disable the machine.
The firm is preparing to launch a new security package which includes a 'very small' IP67-rated and self-powered back-up tracking device that is wirelessly linked to the main unit, which Andy said means it can be located in an 'even greater' number of locations. "Our aim has always been in trying to eliminate hardwiring; that physical connection between the components of the system," Andy added. "This (new system) is really the ultimate package and affords the best level of security."