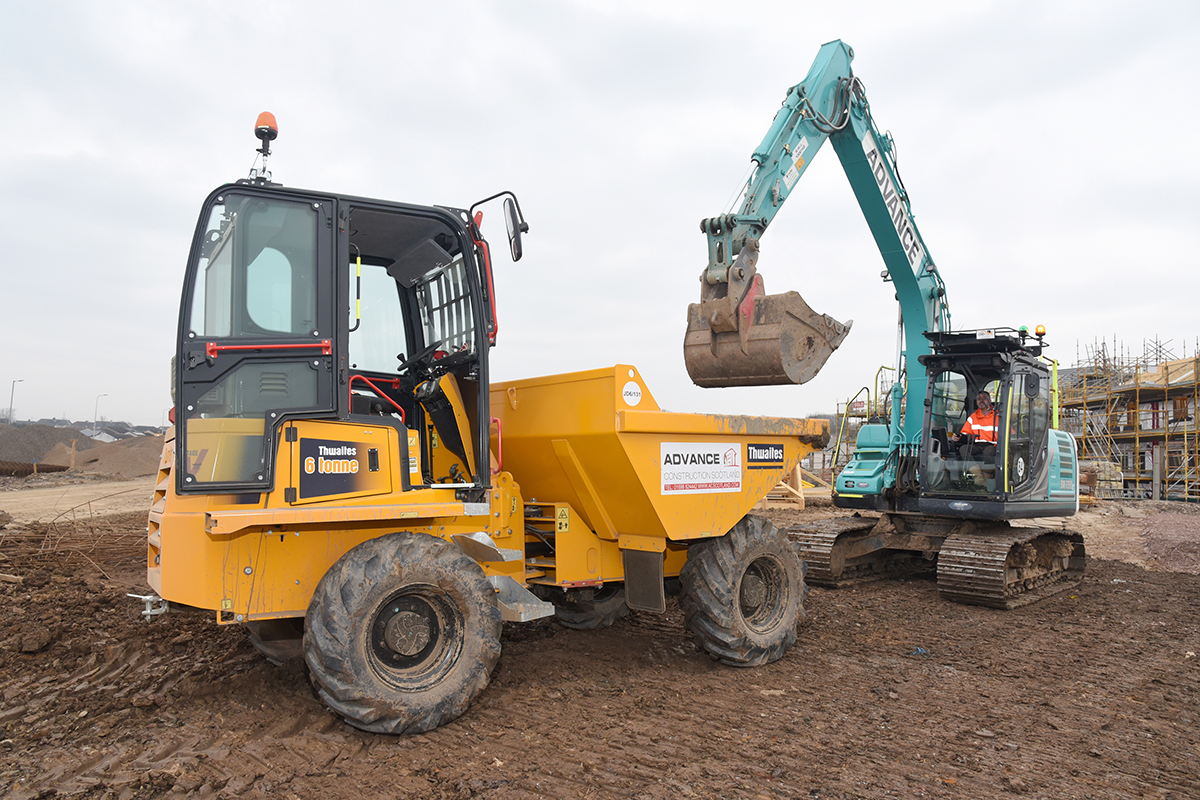 MOLSON Young Plant Sales recently completed a 70-machine deal with Advance Construction, comprising 40 cabbed dumpers and 30 rollers.
The dumpers – a mix of Thwaites six and nine-tonne models – are set to be utilised in a variety of civils and groundworks projects around the country. The rollers haul encompasses ten ARR 1575 Ammann trench compactors, ten Ammann ARX 26 tandem rollers, and ten Ammann ARX 36 tandem rollers.
Alistair Murdoch, head of sales – heavy line equipment at Molson Young Plant Sales – told Project Plant that safety, quality and environmental factors link all of the models.
"Advance has run Thwaites dumpers for years," he said. "They know the quality on them; they know what they're getting. It's an easy choice."
Both the nine and six-tonne Thwaites dumpers feature Stage V Deutz engines fitted with a DPF. Alistair cited the cab as the biggest safety point for operators, with air conditioning and protection from the wind and rain boosting overall comfort and giving rise to a more pleasant working environment.
The Ammann ARR 1575 trench rollers have two steering cylinders, described as helping to make the models 'responsive and precise', while the oscillation feature boosts stability. The ARX 26 and ARX 36 models have Kubota Stage V engines and, Alistair added, benefit from being both robust and easy to use.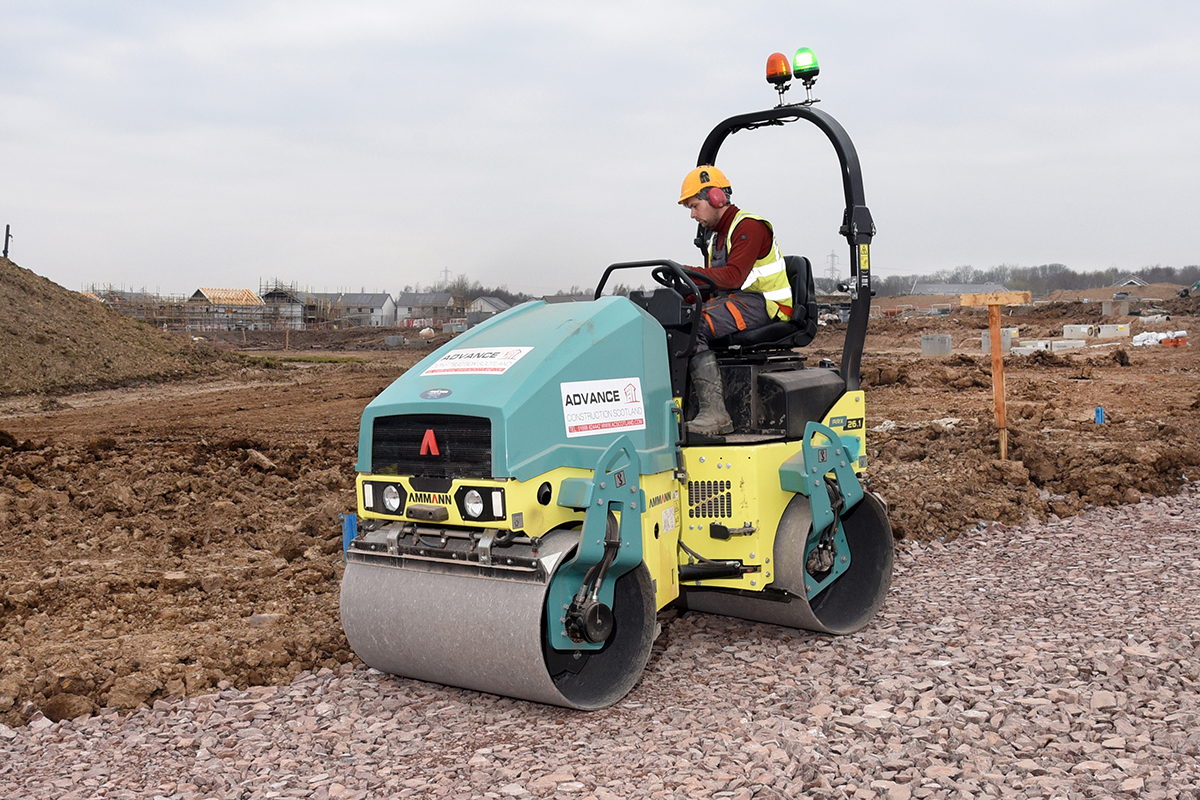 Some of the new machines are currently involved in a major housing development in Holytown, North Lanarkshire, where Advance is delivering groundworks for Barratt Developments. They've been joined on that site by Kobelco excavators, which Molson also supply.
"We didn't win this deal on price, we won it on the quality of the product," Alistair added. "I moved over to Molson just over two years ago, but I've dealt with Advance for 15+ years supplying equipment to them. I've had a good working relationship with the team at Advance and have brought that over to Molson. They have purchased dumpers and minis from Young Plant previously. To win this size of deal is a team effort from everyone at Molson.
"Advance is a large groundworker contractor, involved in many aspects of all civils to many sectors around the UK. They were the second or third customer to purchase Kobelco excavators from me when I moved here. They're now one of Kobelco's biggest owners in Scotland."
Alistair described the plant market generally as 'very buoyant' at the moment, though admitted the biggest challenge is availability of machines to suit customer delivery timescales. With the rising price of fuel and removal of the red diesel subsidy for construction, he said fuel usage is becoming an increasingly pertinent topic, with efficient engines in greater demand than ever before. A lot of the products he's selling can run on HVO fuel, which is gaining in popularity.
"There are lots of opportunities with the right products," he added. "We're offering a 360-degree solution to the industry and can supply the right product from a range of industry leading manufacturers. Whether it's waste, construction, plant hire, demolition, or quarrying, we can supply and support a machine for every application. It's about selling the full benefits that Molson can offer customers, working closely with them to lower their owning and operating costs. It's a very competitive market for everyone – overall ownership costs is what's important in today's market. The cheapest to buy at day one doesn't mean it's the cheapest to own or operate."
Gareth Mollan, plant manager at Advance Construction, said, "We work on many varied, complex and challenging sites throughout Scotland which demands the most technically advanced and reliable fleet for the job. We have a long-standing relationship with Molson Young which has served us well.
"As well as being cost effective we find their plant to be accurate and helps speed up productivity, and, above all, provides that reliability which gives us comfort and makes our job that bit easier. In line with our haulage fleet we'll be powering these vehicles with green biofuel which has had a massive impact on cutting emissions on all our sites as well as reducing our fuel bill."