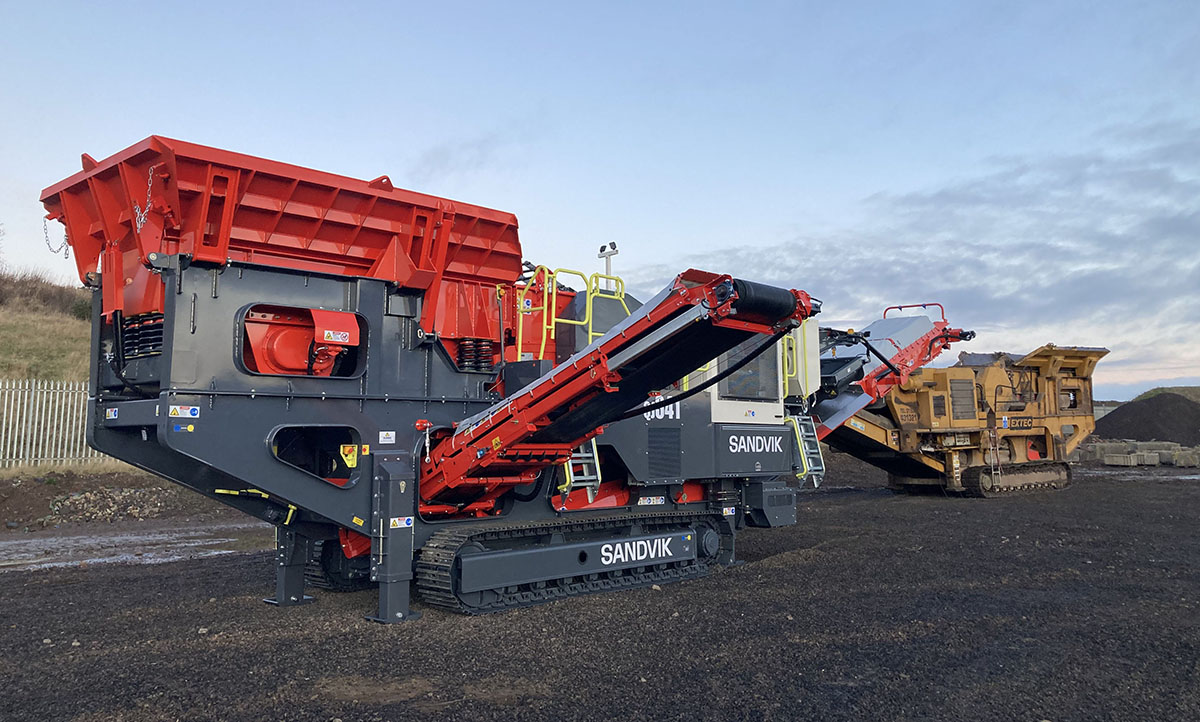 LIVINGSTON recycling plant Brewster Bros has snapped up a new Sandvik QJ341 mobile jaw crusher.
The family-run business is a one-stop shop for recycled aggregates and waste management.
Brewster Bros previously operated an Extec mobile jaw crusher, the forerunner to the Sandvik QJ340 and QJ341. With a requirement to upgrade the plant to process the feed material to reduce to 75mm down to produce 6F5 crusher run, the QJ341 mobile jaw crusher was the 'obvious choice', Sandvik revealed.
Upgraded features on the QJ341 include a load control system for the feeder drive and jaw level sensor to monitor feed and ensure continuous and uninterrupted crushing. The PLC control system combined with My Fleet telematics is said to offer a 'more advanced and simple' way to operate the machine. The data included with My Fleet enables remote monitoring and 'minimal' operator intervention.
Featuring a 1200 x 750mm jaw, the machine has a hydraulically adjustable CSS and reverse crush function. This helps to relieve blockages, which is a key benefit in recycling tasks along with with the hydraulically lowering main conveyor.
Equipped with an emissions-compliant engine, the QJ341 has a lower environmental impact. One aspect which surprised Brewsters in comparison to the previous model is the lower noise emissions.
MD Scott Brewster said, "We pride ourselves on making a positive environmental impact. We have already switched over our fleet of trucks to HVO and knowing that we can do the same with our mobile crusher is a huge benefit."