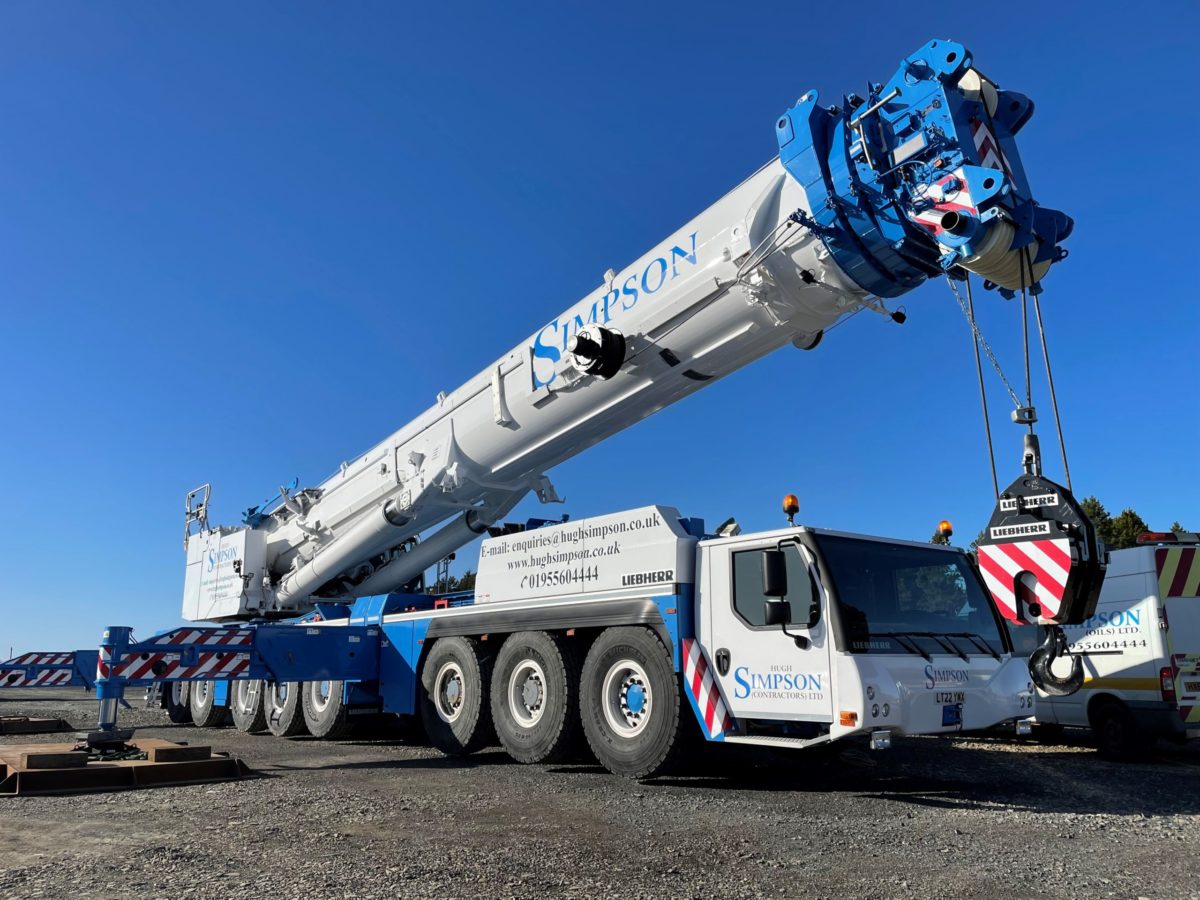 WICK-based lifting and plant hire specialist Hugh Simpson (Contractors) has taken delivery of a new Liebherr LTM1650-8.1 crane.
The model boosts the firm's lifting capacity to 700 tonnes and is set to play a role in large-scale building projects and the construction and maintenance of renewable energy schemes.
The LTM 1650-8.1 carries an 80m boom that can be increased further with a 21m to 91m luffing jib and Y-guy system to give a tip height of 155m and radius of 112m. The crane is powered by a Stage V diesel with EcoDrive and EcoMode systems to reduce fuel consumption, noise and emissions.
Other features include Liebherr's VarioBase outrigger set up system and VarioBallast adjustable counterweight. With an overall width of just 3m and height of 4m, the crane can travel at a maximum 85 km/h.
Hugh Simpson, MD of the third generation family-run business, said, "Liebherr is renowned for its innovation that raises standards for capacity and flexibility. The crane combines compact size and high lift performance. With eight axles this crane can complete hoisting work in the 700-tonne class or even higher with ease."