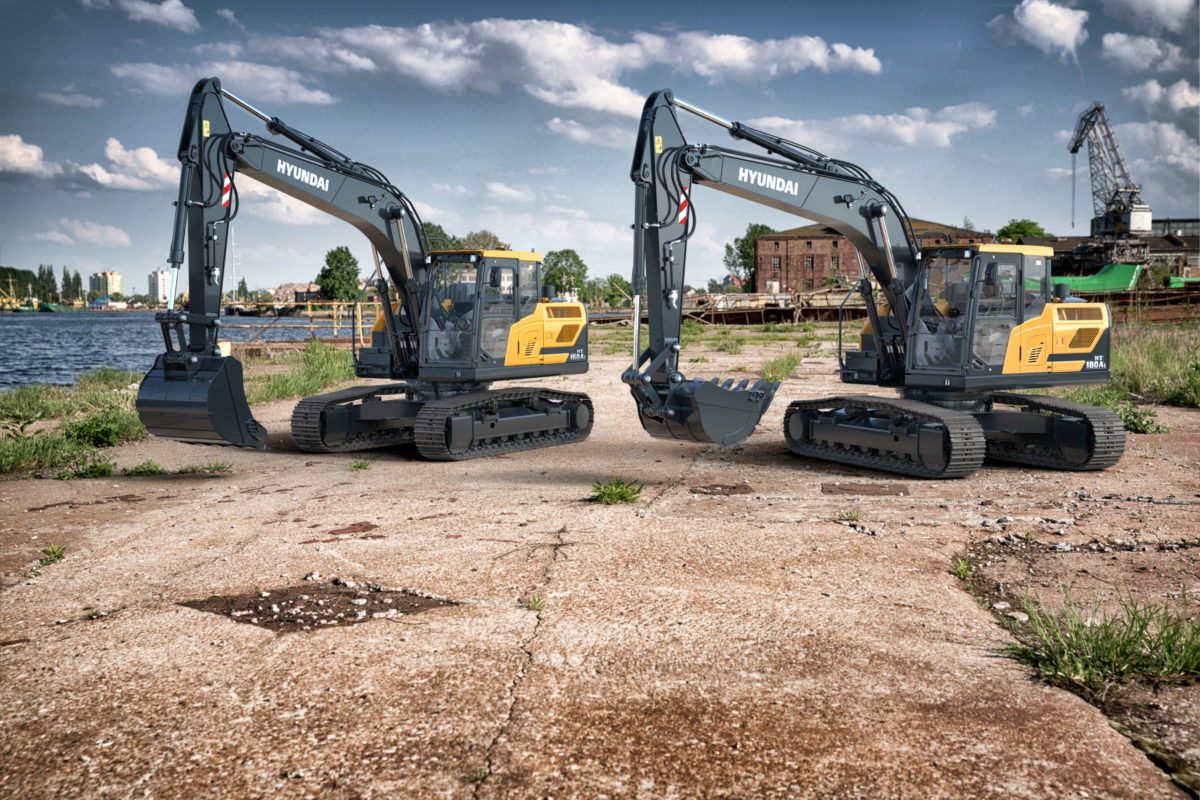 HYUNDAI Construction Equipment has announced it is launching two new EU Stage V-compliant A-Series crawler excavators.
The HX160A L and HX180A L 16 and 18-tonne machines achieve Stage V emissions standards without the need for Exhaust Gas Recirculation (EGR).
Features include a Cummins B4.5 diesel engine delivering 13% increase in power and 27% more torque than previous models; up to a 5% improvement in fuel consumption in levelling and truck loading operations in P mode; Particulate Matter (PM) reduction of 60% with no requirement for EGR; New Lifting Mode to improve fine hydraulic control, using engine rpm reduction, power boost action and pump flow control; and an upgraded Electric Pump Independent Control (EPIC) to optimise hydraulic pump flow rate and power to match the machine's working conditions.
The HX160A L has an operating weight of 17,455-19,050kg, while the HX180A L weighs 18,140-19,985kg. Both models can be supplied with a range of track pads, from 500mm to 700mm, while the HX180A L can also be equipped with a low ground pressure 800mm wide pad. Hyundai added that customers can choose to equip either model with a full width dozer blade.
The standard mono boom length is 5,100mm and there are three dipper arms offered, at 2,200mm, 2,600mm and 3,100mm in length. Hyundai explained these provide maximum digging reaches of up to 9,450mm and a maximum digging depth of 6,530mm. Alternatively, customers can choose a factory two-piece boom, offering a boom length of 5,100mm with arm lengths of 2,200mm and 2,600mm. Maximum digging reach with the two-piece boom is 9,110mm, while maximum digging depth is 5,690mm.
Customisation options include Hyundai's Advanced Around View Monitoring (AAVM) camera system. Customers can also choose a mirror view camera.
Operators can specify an optional Level 2 Falling Object Guard (FOG) for the cab and there are optional side protectors for the upperstructure of the machine for use in tight or more severe conditions. Other options include provision for a three-way valve, for bucket/clamshell operation, an engine air intake pre-cleaner, and an engine coolant pre-heater.