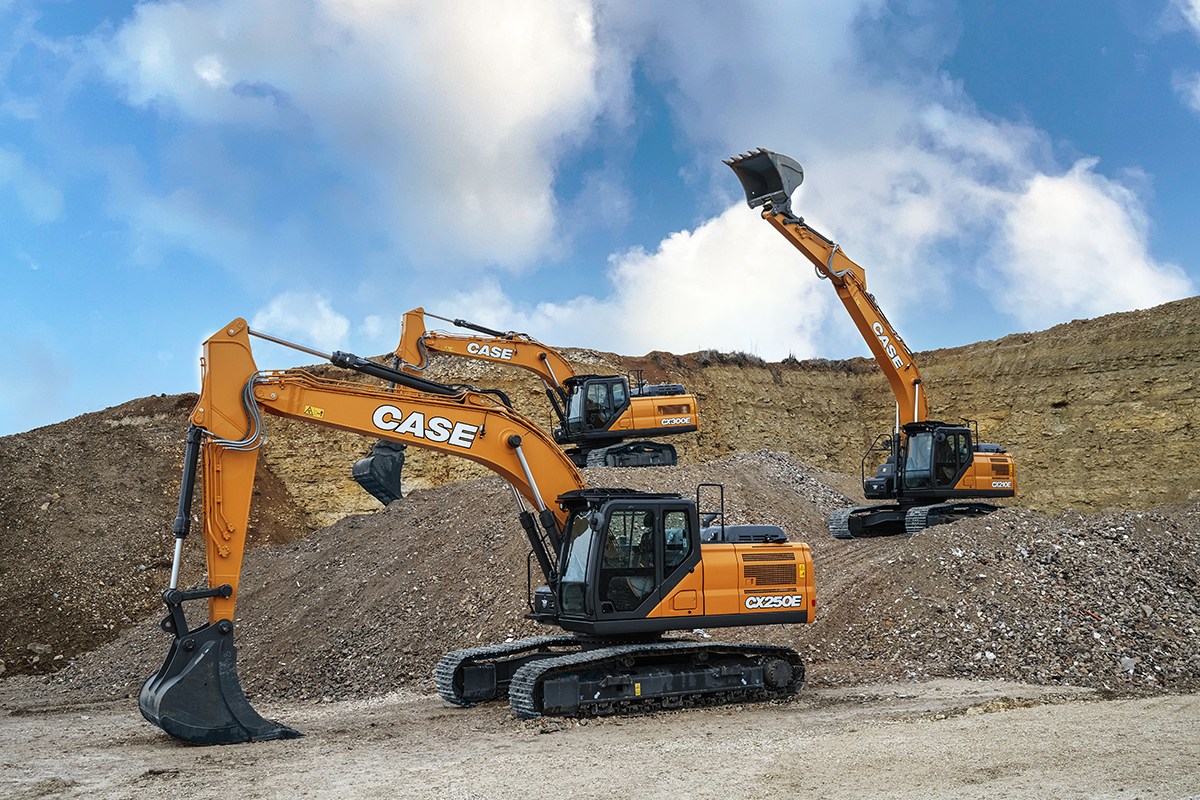 CASE Construction Equipment has unveiled its new E-Series crawler excavator range, featuring seven models from 13-30 tonnes.
The CX130E, CX160E, CX180E, CX210E, CX240E, CX250E, CX300E machines boast features including new FPT Industrial Stage V engines and 'enhanced' cab design. CASE said there is also improved hydraulics' controls and settings, machine structure, undercarriage, and new range of service solutions.
"Our customers are facing increasing challenges, which is intensifying competition," said Egidio Galano, director, construction equipment product management Europe, CNH Industrial. "So, they look to CASE to develop machines that have the highest levels of uptime, efficiency and productivity.
"In response, we developed the E-Series, delivering excellence, efficiency and economy."
CASE Intelligent Hydraulic System (CIHS), a feature of the previous generation, is now integrated with four new work modes, with additional customisable hydraulic settings to adjust the flow priority for arm, boom or swing movements.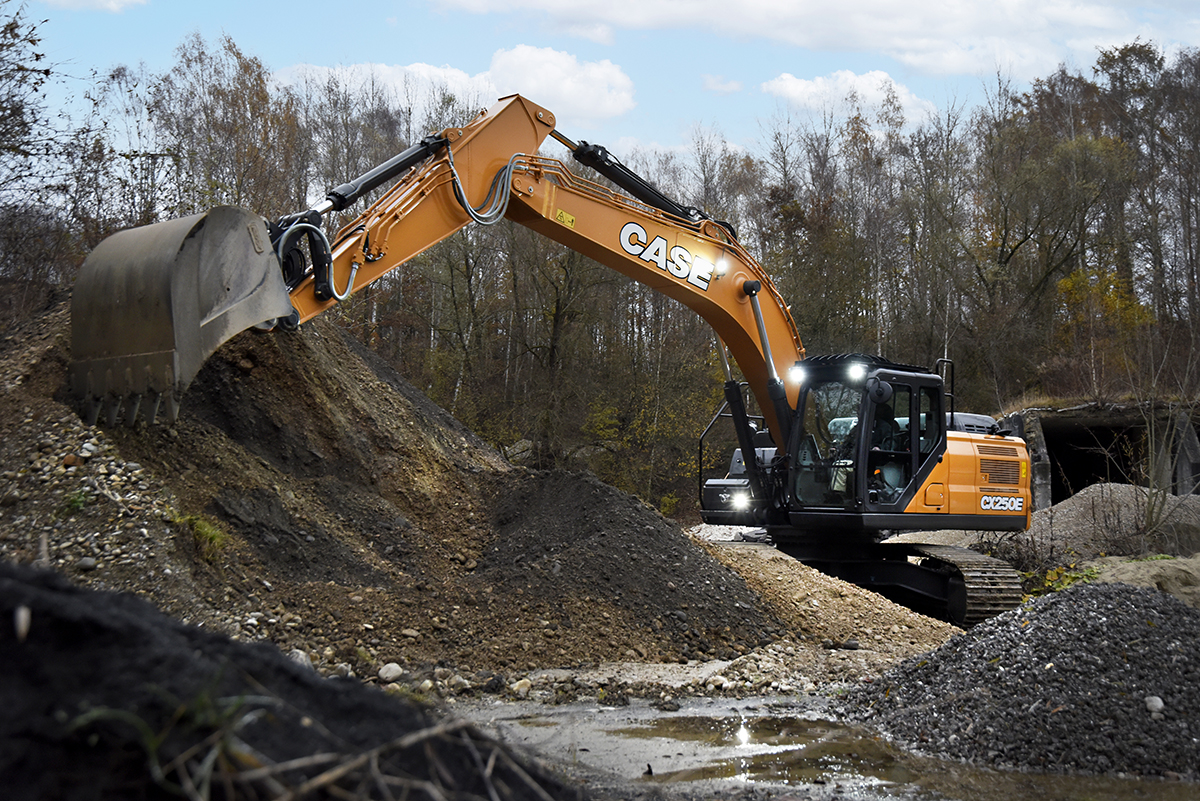 Super Power (SP) mode is said to deliver maximum productivity, Power (P) mode provides a surge of power when needed, and Lifting (L) mode optimises object handling. When paired with the new FPT engines, CASE revealed the Eco (E) mode delivers fuel savings of up to 17% on some models.
The E-Series incorporates more powerful Stage V engines in all new models. The 13-18-tonne models feature N45, the 4.5-litre engines from the NEF series, while the N67, from the same engine family, powers the 21-30-tonne models providing 6.7-litre displacement.
Egidio Galano added, "CASE has introduced a solution free from exhaust gas recirculation (EGR), ensuring greater efficiency during the fuel combustion. When coupled with selective catalytic reduction (SCR) on filter, the E-Series delivers unprecedented total cost of ownership (TCO) improvements."
CASE highlighted that it has improved the service experience by doubling the maintenance intervals up to 1,000 hours for engine oil, fuel filters and oil filters.
All E-Series models can run on regular or alternative fuels, such as HVO (hydrogenated vegetable oils).
Cab features include a new 10-inch LCD monitor with five configurable buttons, new control layout, suspended pilot lever console, improved air conditioning system, and larger storage compartments. Standard safety features, such as the falling object protective structure (FOPS) level 2, have been retained.