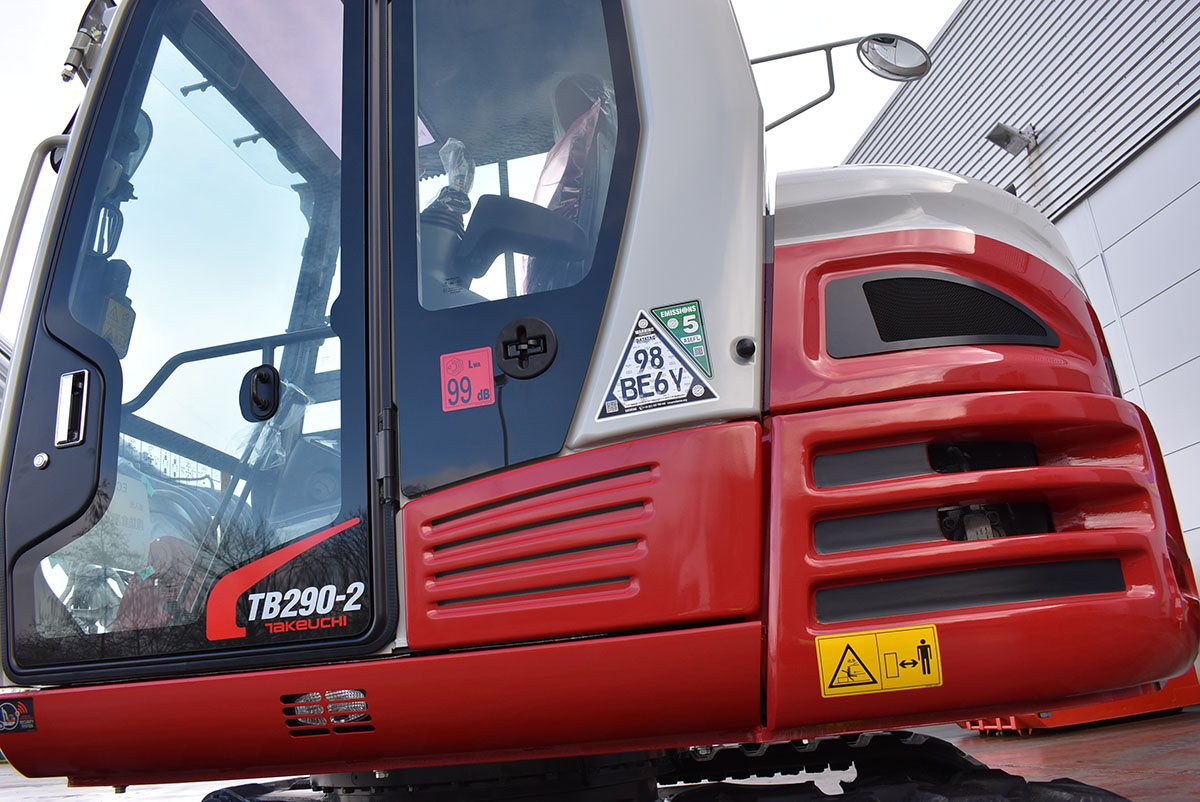 TAKEUCHI Mfg UK Ltd has joined the CESAR green revolution after confirming it will include the enhanced CESAR ECV (Emission Compliance Verification) system as standard across its full line-up of machines.
Since 2008, Takeuchi has fitted the CESAR scheme to its machines. Following the recent achievement of Stage V compliance on all its models up to 15 tonnes, the company will now include the CESAR ECV bolt-on product as standard, providing accurate emissions information to customers.
ECV uses tamper-evident colour-coded labels with a unique alpha/numeric code, which is linked to a machine's CESAR identity.
Hitoshi Arai, MD of Takeuchi Mfg UK, said, "As a leading supplier in the construction equipment sector, we are constantly looking at environmental impacts of our machines. Takeuchi has been Stage V ready since 2020 across the entire range and the new CESAR ECV system confirms this. For our customers, this will be essential on-site to manage large scale projects and multiple contractors ensuring plant on site is as 'clean' as is possible."
Following the success of the CESAR security scheme, the Construction Equipment Association (CEA) recognised an opportunity to add emissions verification to the existing offering. With the help of Datatag, CESAR ECV was developed to create an 'easy and reliable' way to confirm the emissions category of construction equipment.
Suneeta Johal, CEO of the CEA, added, "Since the launch of the CESAR ECV system in 2019 the scheme has seen significant growth across the industry and this has been strengthened further with the introduction of CESAR ECV. It is great to have Takeuchi Mfg UK on board with the scheme and making emissions easier to understand across the construction industry."