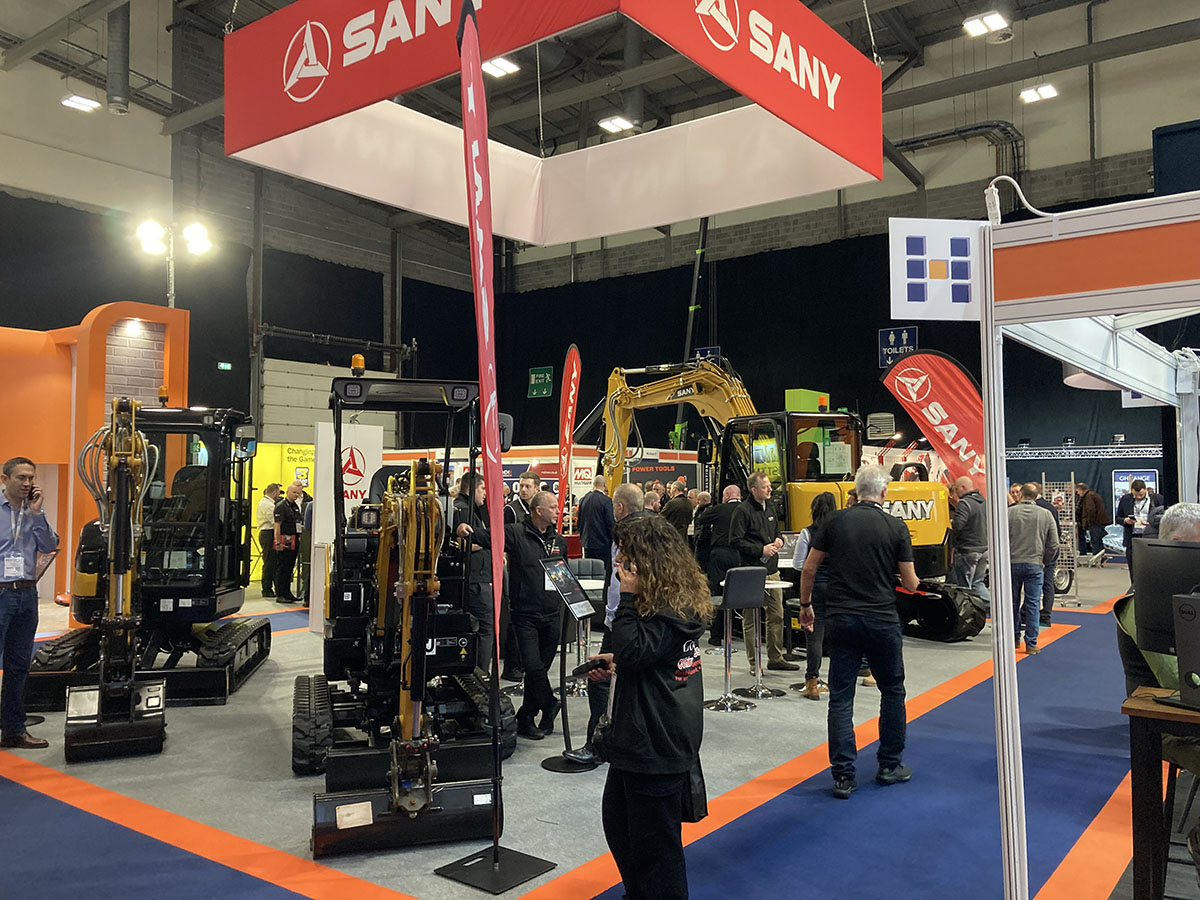 SANY UK & Ireland used its debut appearance at the recent Executive Hire Show to mark the first official showing of two of the firm's stage V excavators designed for the UK hire sector.
The SY16 is a 1.6T canopy excavator aimed at the utility and landscaping market. The larger 2.6T SY26, meanwhile, is a cabbed model said to be proving popular with plant hirers and owner operators.
The SY16 boasts an expanding undercarriage, two-speed tracking and two-way pipework. The SY26 comes with a digital monitor, rotate lines, proportional controls for selector grabs, and all-metal panels.
Sany also used the Coventry exhibition to showcase its 8.8T SY80 excavator, which was launched in 2021.
Leigh Harris, business development director for the UK & Ireland, said, "We were really excited to be at Exec Hire for the first time and the customer response has just blown us away. The sheer number and quality of customers who came and talked to us was amazing and I think they were really impressed by both the quality of our products and our commercial offering.
"We have a huge number of leads which our dealers will follow up and I'm confident they will lead to new customers for the Sany business."