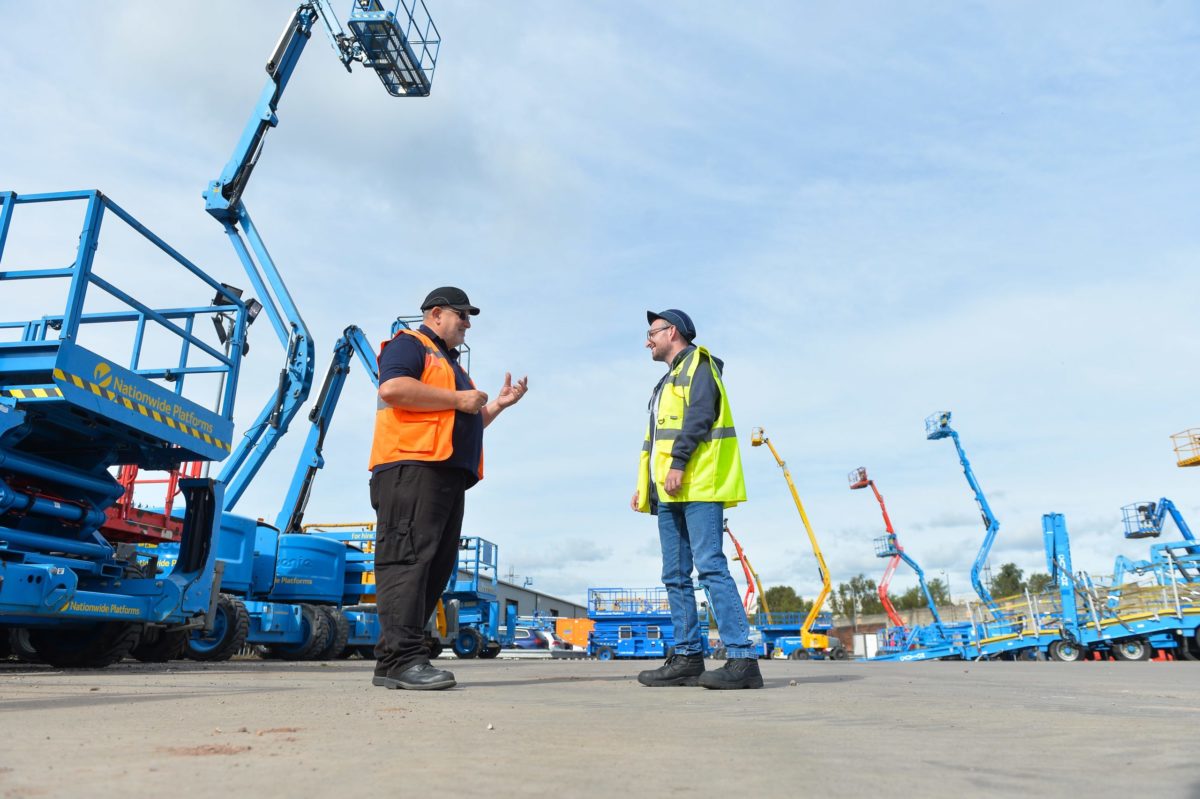 POWERED access specialist Nationwide Platforms has invested in 40 HGV apprentices in the wake of a national shortage of drivers.
To mark National Apprenticeship Week 2022, single-dad Cleveland McGory, who was successful in securing a place on the scheme which attracted 2,500 applicants, has spoken about his new beginning.
The 27-year-old previously drove a 3.5-tonne van for a wholesale food distribution company and was keen to upgrade his skill base and secure his HGV licence, whilst still having secure employment and a regular income.
He's now working on a year-long HGV Class 1 apprenticeship through which he'll not only gain a HGV licence, but will also learn how to load, unload and operate the company's powered access machines.
Two months in, Cleveland has fully immersed himself in the role with the help of his mentor, Luke. "The whole team are helpful and willing to lend a hand whenever you need, but it's been great having a specific mentor to guide me," he said. "The job is everything I hoped for – I'm able to care for my son whilst still having secure employment and a regular income."
James Clarke, head of haulage for Nationwide Platforms, added, "It's fitting that the theme for apprenticeship week this year is Build the Future, as we've always viewed apprentices as the best way to secure talent for the future. Through our apprenticeship drive in 2021, we've been fortunate to take on 40 committed HGV apprentices who are doing excellent work already, and are looking into increasing that number in 2022."