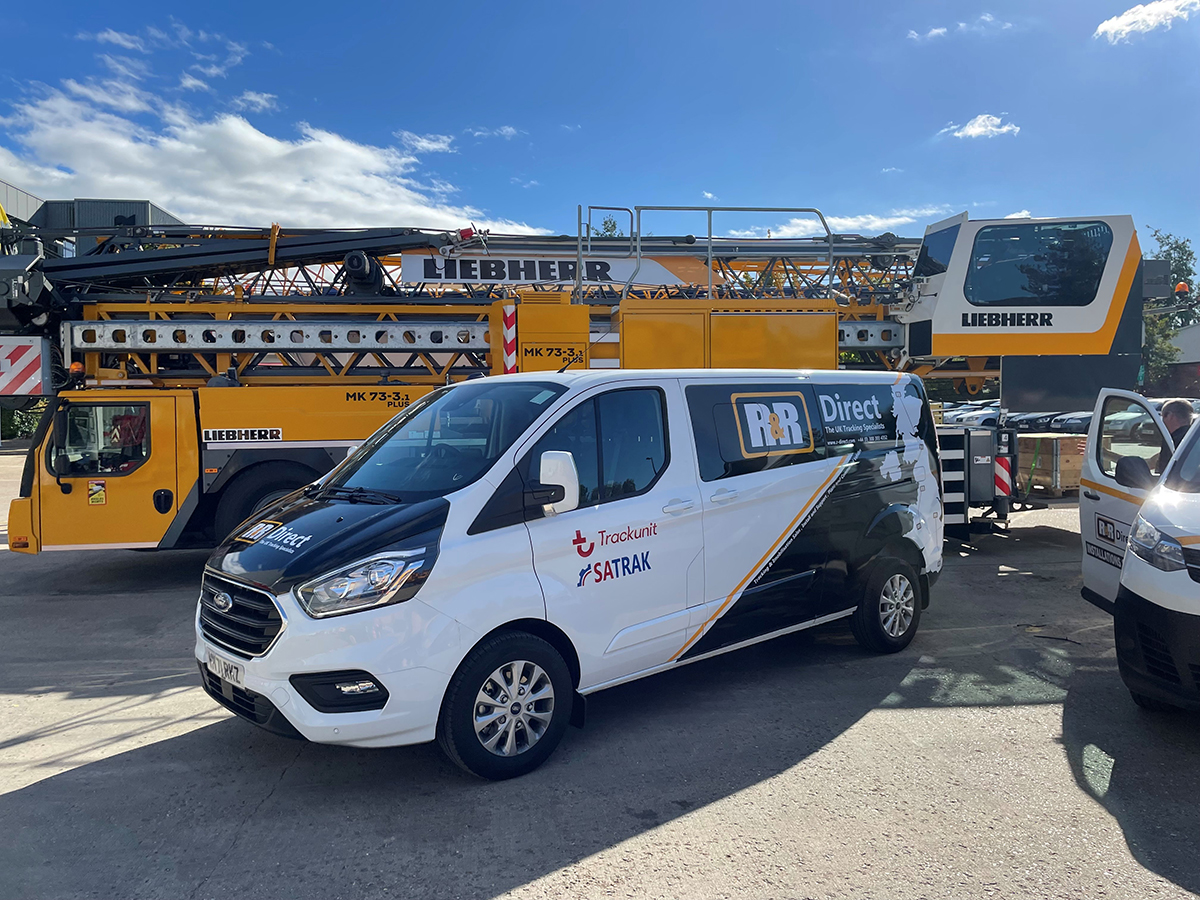 PLANT and machinery tracking, telematics and immobilisation specialist, R&R Direct, is on the lookout for new dealers – including in Scotland – following a period of rapid growth for the business.
R&R is the exclusive UK partner for global telematics provider, Trackunit.
The business has recently invested heavily in its workforce and transport as demand for software and technology increases. R&R provides a full sales, installation, support and backup service for the Trackunit products, which can track the movements of individual machines, remotely immobilise, as well as provide vital information about the health and performance of each model.
R&R founder Ross MacLeod told Project Plant that bringing more dealers on board is the natural next step in the evolution of the business. He described the perfect fit as being firms with several depots.
"We're partners with one of the biggest tracking companies in the world," he explained. "They're a worldwide renowned brand; they're at the cutting edge of what they do.
"We're looking for dealers all over the country."
With a shortage of new machines entering the marketplace, Ross revealed that the fear of plant theft has become more pertinent in recent times. The tracking technology R&R is selling can help recover stolen assets.
"Because machines are difficult to get hold of, it makes them a lot more attractive to be stolen," Ross stated. "So, there's the security aspect. After all, it's cheaper than most companies' insurance excess.
"But the main thing is the information and data that comes back. Our device connects to the CANbus system, which basically gives you a live insight into the machine, what it's doing, if there are any problems, and if there are any alerts."
A far cry from construction's old fashioned and traditional image, Ross revealed that a growing number of plant businesses are embracing innovation. Indeed, he revealed that some high-profile construction projects won't allow machines on site unless they have this type of technology.
Interestingly, Ross said that Scotland has been more of a slow burner than in the south of England and the Midlands when it comes to investing in the products – but he's confident that will change.
R&R recently purchased five new vans and hired two new engineers, highlighting the growth the firm has experienced.
The company has also started selling plant cameras, including a system Ross describes as being like 'CCTV for machinery' as you can log in on your computer and watch exactly what the machine is doing in real time.
• If you're interested in becoming a dealer, contact Ross MacLeod at ross@r-rdirect.com