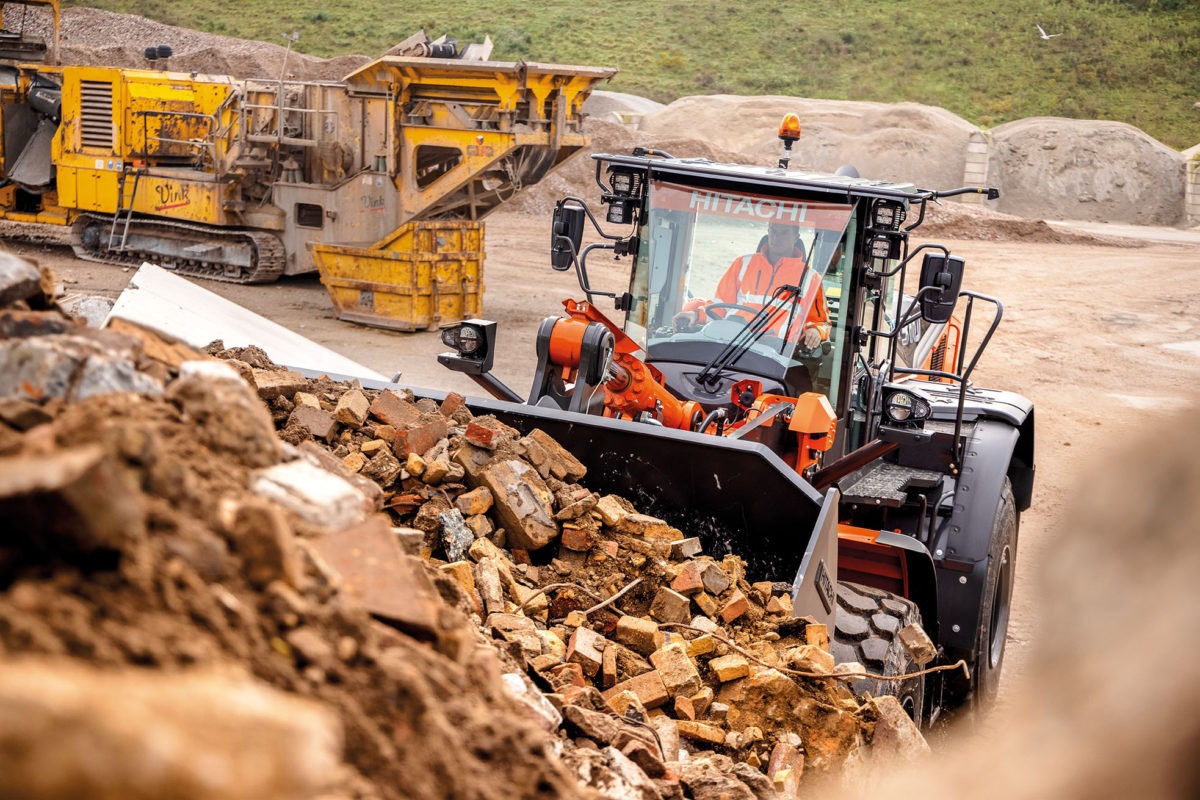 HITACHI has announced it is launching a larger next-generation model from its Stage V-compliant wheel loader range.
The ZW310-7 is described as providing operators with a 'superior view' from all angles, including 'excellent' visibility to the rear and either side of the narrow engine hood. With the Aerial Angle camera system, there is a 270-degree bird's-eye view of the job site, while the rear obstacle detection and warning system provides alerts if anything is close to the rear.
Inside the cab, the model boasts an 'improved' seat with mounted electric pilot control leavers, new monitor controller and side switch panel.
Hitachi said the RPM are automatically increased thanks to the auto power up function, which maintains travel speed when moving uphill. Fuel consumption can be monitored via the new ECO gauge, while performance can be boosted with several adjustable functions.
"The new ZW310-7 wheel loader has been designed to give a powerful performance, low total cost of ownership and exceptional efficiency to European customers," said Bill Drougkas, manager product management of Hitachi Construction Machinery (Europe) NV. "Built to the highest quality standards, it will significantly boost productivity on busy quarries and large recycling plants, and have a positive impact on profits."